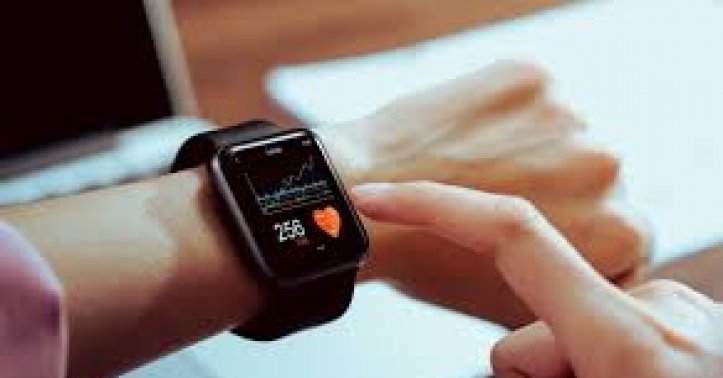 What Are the 10 Latest Fitness Trends for 2023?
What Are the 10 Latest Fitness Trends for 2023?
According to the annual Worldwide Survey of Fitness Trends from the American College of Sports Medicine (ACSM), there are a number of new fitness trends that are expected to take off this year.
The top trend is wearable technology, which includes devices that track everything from heart rate to sleep patterns to steps taken. These devices also measure blood pressure and calories burned to provide real-time feedback during exercise sessions.
Social workouts are another trend. As people become more sedentary, they're looking for ways to stay active and meet like-minded folks.
This is where fitness centers and studios can come in handy by creating spaces for group classes and offering amenities such as post-sweat bites and hangout spots.
If you want to know more about the fitness trends for 2023, continue reading.
10 Fitness Trends for 2023
If you're looking to improve your fitness regimen in 2023, there are many new and innovative trends you may want to consider. These trends are proven to increase the effectiveness of workouts, improve overall health, and improve quality of life. You can also visit Health Reporter to learn about the latest fitness trends.
360 Wellness
360 Wellness is a program that encourages people to improve their overall health and wellbeing. It focuses on nutrition, exercise, and daily habits. It can help people achieve their fitness goals, including weight loss and muscle gain. Moreover, it also offers support in mental health, mindset, relationships, career, and finances. It's the perfect solution for anyone who wants to live a healthy life. The program is designed to help you make small, sustainable changes in your lifestyle that will have a big impact on your wellbeing.
Wearable Technology
Wearable technology is a growing area of the fitness industry that has evolved from step counters and heart rate monitors to a wide range of health and wellness monitoring tools. It includes everything from smartwatches and smart jewelry to implantable devices that help track blood sugar levels, calorie burn, heart rate, and oxygen saturation. In the healthcare sector, wearable devices are used by both medical professionals and patients to monitor blood pressure, glucose, sleep patterns, and more.
Smart Home Gyms
Smart home gyms are next-gen fitness equipment that uses advanced technology to make workouts more interactive than ever before. These devices feature online connectivity for access to live and on-demand workouts and classes, alongside personal tracking and customization. Rather than having to leave the comfort of their own home to train, many people are opting for smart home gyms that offer a variety of options for cardio and strength training.
Reverse Running
Reverse running, or backward running is a trend that's becoming increasingly popular amongst runners. As well as being a fun way to mix up your running routine, it can also help you achieve your fitness goals. The benefits of running backward include a strong cardiovascular workout, elevated muscle activity and calorie burn, and reduced impact. It's also a great way to build strength and improve balance.
Mobility Training
As the name implies, mobility training is about increasing the range of motion within your joints and surrounding muscles. Often overlooked in the fitness world, it's one of the most effective ways to improve your performance and prevent injury. Aside from optimizing movement and performance, it also helps correct muscle imbalances and decreases your risk of injury.
Exercise as a Mental Health Tool
While exercise is often viewed as a way to stay fit, research has shown that it can be used to treat mental health conditions such as depression, anxiety, psychosis, and addiction. It can improve sleep, reduce stress, and boost mood. It can also help build resilience and make you less prone to self-destructive behaviors, such as alcohol and drug abuse.
Standing Abs Workouts
Standing abs workouts are becoming increasingly popular, as they offer some benefits that you just can't get from sitting down and performing crunches or planks on the mat. The biggest benefit of standing abs workouts is that they work your entire core from head to toe without the chance of arching your low back or pulling on your neck.
Primal Movement
Primal movement is a type of exercise that promotes reconnecting with the way our bodies are designed to move. It can undo some of the damage from tech neck and bad posture. It helps to create a greater connection between our body and mind. It's based on all of the natural movements that humans have been using for hundreds of thousands of years, including squatting, lifting, pushing, running, and carrying.
Virtual Reality Workouts
Virtual reality workouts are a fun way to get your cardio and strength training in without leaving the house. It's also a great way to experience different exercise classes, such as yoga, climbing Mt Everest or even riding your bike through an exotic landscape.
Music-Based Workouts
Music is the perfect accompaniment to a tough workout. It elevates mood, reduces fatigue, and enhances enjoyment, all of which have a powerful impact on your fitness. The latest research suggests that a killer workout playlist can boost your performance,. It can increase endurance and even motivate you to keep going for longer.
Importance of Health and Fitness
Regular physical activity is key to a healthy lifestyle. It can lead to many positive benefits, including improved brain function, reduced weight, decreased risk of disease and cancer, and improved overall wellbeing. Everyone can benefit from increasing their daily physical activity, regardless of age, ability, ethnicity, shape, or size.
Keeping fit and staying active can reduce your chances of developing certain diseases such as cardiovascular disease, type 2 diabetes, and metabolic syndrome. You can also prevent these conditions through other lifestyle changes, such as eating well and limiting sedentary behaviors.
You can start exercising at any time and even in small amounts, such as a 10-minute brisk walk each day. Slowly increase the length and intensity of your exercise over time. If you have never exercised before, talk to your doctor about how to start and what activity may be best for you.
Conclusion
As people get older and more sedentary, they are looking for alternatives that provide health benefits without sacrificing aesthetics. This has led to the emergence of the latest trends in the world of fitness. Individuals are purchasing and utilizing smart fitness equipment to complete their workouts at home or outdoors. People are also increasingly prioritizing shorter and HIIT-style workouts for their daily workouts. This allows for better flexibility with their time. Increasingly people are also looking to improve their mental health by using mindfulness apps. These are some of the latest fitness trends for 2023.
To read more such articles on personal growth, inspirations and positivity, subscribe to our digital magazine at subscribe here
Comments