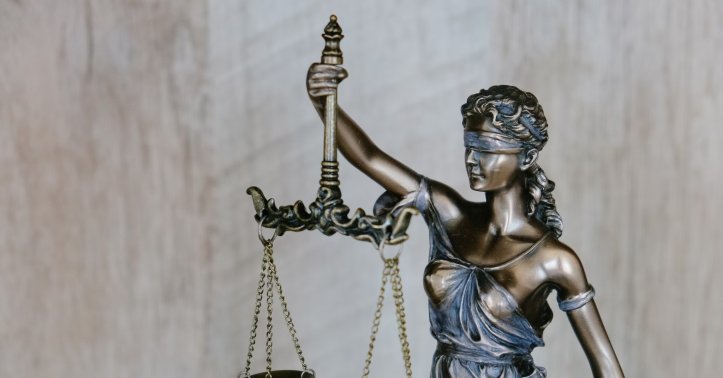 What is Medical Malpractice and What Can Be Done About it?
Medical malpractice is a critical issue today – one that affects patients, doctors and medical professionals, insurance companies, and the entire healthcare industry. It's an especially worrying problem given that people rely on high quality medical care for their health and well-being. From misdiagnosis to surgical errors to even a failure to disclose possible risks of treatment or certain medications - medical malpractice can take many forms. Unfortunately, these grave mistakes not only cost lives but also drain resources from an already strained healthcare system. That's why it's time that we as a society took greater steps towards preventing medical malpractice from happening in the first place. In this blog post, we'll explore what exactly constitutes medical malpractice and discuss some potential solutions for mitigating its occurrence and impact moving forward.
What is Medical Malpractice and why does it Matter to You
Medical malpractice is a serious concern that affects countless patients every year. Simply put, medical malpractice occurs when a healthcare professional fails to provide the proper level of care, resulting in harm or injury to the patient. This can happen in a variety of different situations, from surgical mistakes to misdiagnosis and medication errors. The consequences can be devastating, leading to long-term health problems, disability, or even death. It's crucial for patients to understand what medical malpractice is and how it can impact their lives. Whether you're seeking medical treatment for yourself or a loved one, it's important to stay informed and aware of your risks. By taking a proactive approach to your healthcare, you can protect yourself against the dangers of medical malpractice and ensure that you receive the care and treatment you deserve.
The Different Types of Medical Malpractice
Medical malpractice occurs when a healthcare provider, such as a doctor or hospital, fails to provide the expected standard of care to a patient. There are various examples of medical malpractice cases, including misdiagnosis, surgical errors, medication mistakes, and birth injuries. Misdiagnosis can occur when a healthcare provider fails to diagnose a disease or condition, leading to delayed or incorrect treatment. Surgical errors can result in serious complications or even death, such as when a surgeon operates on the wrong body part or fails to control bleeding. Medication mistakes can occur when a healthcare provider prescribes the wrong medication or the wrong dosage, leading to adverse reactions or complications. Finally, birth injuries can result from negligence during prenatal care or delivery, leading to lifelong disabilities or even death. It's essential to recognize the different types of medical malpractice and seek legal help if you or a loved one has been a victim.
How to Spot Potential Medical Malpractice Claims 
Identifying potential medical malpractice claims can be challenging, but there are warning signs that we should be aware of. One such sign is a failure to properly diagnose a condition, which can lead to incorrect treatments and worse outcomes. Another red flag is when a healthcare provider fails to inform a patient of the risks associated with a particular treatment or procedure. These are just some of the signs to keep in mind when it comes to recognizing medical malpractice claims. By being vigilant, we can protect ourselves and hold medical professionals accountable for any wrongdoing.
Your Rights as a Victim of Medical Malpractice 
The unfortunate reality is that medical malpractice happens and it can be devastating. As a victim of medical malpractice, it is important to know your rights. You have the right to seek justice and compensation for the harm that has been done to you. This includes the right to file a legal claim against the medical professional or institution responsible. Additionally, you have the right to access your medical records and receive a second opinion from another medical professional. It is important to know that you do not have to face this alone and that there is help available. Seeking out a knowledgeable attorney who specializes in medical malpractice can provide the guidance and support you need to navigate this difficult situation and protect your rights.
What Compensatory Damages are Available 
When someone is injured or suffers harm due to medical malpractice, there are various types of compensatory damages that may be available. These damages aim to compensate the victim for their losses and expenses caused by the malpractice. This can include economic damages such as medical bills, lost wages, and other financial losses. It can also include non-economic damages such as pain and suffering, loss of enjoyment of life, and emotional distress. In some cases, punitive damages may also be awarded to punish the responsible party for their actions. By seeking legal help, you can better understand the types of damages that you may be entitled to in your specific case.
Preparing for Court and the Legal Process 
Preparing for court can be a daunting task, but it is an essential step to ensure a successful legal process. It is important to gather all necessary paperwork and evidence to support your case, as well as understand the procedures and rules of the court. It is also crucial to choose a knowledgeable and experienced attorney who can guide you through the legal process and provide you with the best possible outcome. Additionally, it is important to mentally prepare yourself for the court proceedings, as they can be emotionally draining. By taking the time to properly prepare and seek out the necessary resources, you can feel more confident and prepared as you navigate the legal system.
Finding an Experienced and Trustworthy Attorney
Finding an experienced and trustworthy attorney can be a daunting task. Your legal representation can have a huge impact on the outcome of your case, and you want to make sure you are making the best decision possible. When searching for an attorney, it is important to do your research and ask for referrals from trusted sources. Look at their track record and years of experience in the medical malpractice area of law. A great attorney will also have a strong reputation and positive client reviews. Remember, the goal is to find someone who you feel comfortable with and who will fight for your rights. Don't settle for less than the best when it comes to your legal representation.
Taking the time to research medical malpractice and becoming aware of your rights can bring a sense of security, clarity, and peace of mind. After all, understanding the law is the first step in protecting yourself in case of a medical malpractice lawsuit. It is essential to understand how to recognize medical malpractice, as well as know what you can do if it affects you or someone you love. Finally, it's extremely important for those who believe they have suffered from medical negligence to seek an experienced attorney who has the legal knowledge and expertise necessary when pursuing a medical malpractice claim. Don't wait until it's too late; reach out today to find out more about how you can protect your rights and receive compensation in the event of a medical malpractice case.
To read more such articles on personal growth, inspirations and positivity, subscribe to our digital magazine at subscribe here
Comments