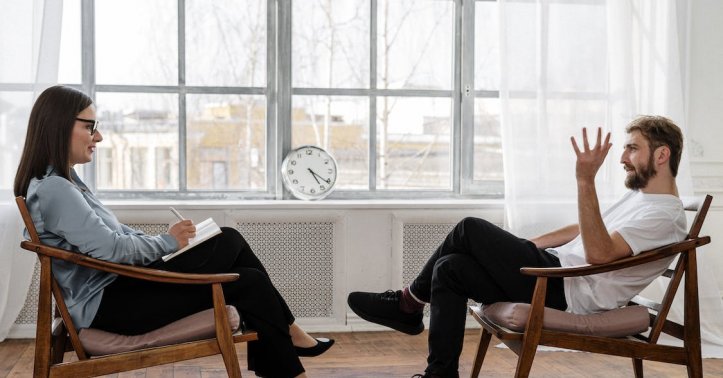 Why Seeking Treatment is Crucial for Improving Your Mental Health
As we delve deeper into the significance of mental health, it's paramount to understand the vitality of seeking treatment when necessary. Mental health, akin to physical health, demands attention, care, and, at times, professional intervention. Therapeutic approaches such as Cognitive Behavioral Therapy (CBT), Dialectical Behavior Therapy (DBT), or even medication can effectively mitigate symptoms, offering a path to recovery. These treatments work by cultivating self-awareness, fostering healthier thinking patterns, and balancing neurochemicals, thereby restoring equilibrium to one's mental state. To maximize the benefits, it's essential to maintain open communication with healthcare providers, adhere to the treatment plan, and practice self-care routines. Remember, seeking help isn't a sign of weakness; rather, it's a testament to your strength and the first step towards improved mental health. 
Early Intervention and Prevention
Seeking treatment at the onset of mental health problems can prevent these conditions from worsening and potentially leading to co-occurring disorders like substance abuse. Early intervention also typically leads to more effective treatment outcomes. Additionally, proactive measures like practicing mindfulness, engaging in physical activity, and maintaining a balanced diet can help prevent the onset of mental health issues. This is especially crucial for individuals who may be genetically predisposed to certain mental health conditions or those facing significant stressors such as trauma, major life changes, or chronic illness. From outpatient treatment for depression which may involve counseling and antidepressants to inpatient treatment for severe mental health issues, the earlier one seeks help, the better. Seeking intervention can also equip individuals with coping mechanisms to handle future stressors effectively.
Enhanced Quality of Life
Mental health treatment not only manages symptoms interfering with daily activities or personal relationships but also improves overall physical health by addressing any manifestations of mental health disorders. When left untreated, mental health issues can exacerbate existing physical ailments or lead to new ones. For instance, chronic stress has been linked to an increased risk of cardiovascular diseases and a weakened immune system. Seeking treatment for mental health concerns also helps individuals regain control over their lives, leading to improved self-esteem and overall well-being. Most importantly, treatment can help individuals break free from negative thoughts and behaviors that may have been holding them back.
Personal Growth and Empowerment
Through treatment, individuals often gain increased self-understanding, develop healthier coping mechanisms, and make better decisions. This process often instills in them a sense of empowerment and control over their own lives. By building resilience and learning to manage symptoms, individuals can overcome challenges and thrive in their personal and professional lives. Treatment can also provide a safe space for individuals to explore their emotions, identify underlying issues, and work towards resolving them. This process of self-discovery often leads to personal growth, improved relationships, and a more fulfilling life. Many individuals also find that through treatment, they are able to tap into their potential and achieve goals they may have thought were unattainable.
Stigma Reduction and Community Support
Seeking treatment can help break the societal stigma associated with mental health and encourage others to seek help as well. This process often leads to the development of supportive networks, providing individuals with a community that understands their struggles. Through various support groups, individuals can connect with others facing similar challenges, find comfort and understanding, and reduce feelings of isolation. Seeking treatment also helps normalize discussions about mental health, promoting a more inclusive and compassionate society. The stigma of mental health can also be reduced by educating others about the importance of seeking treatment and promoting a more positive attitude towards mental health.
Improved Professional Life
Mental health treatment can enhance work productivity by reducing symptoms that may interfere with job performance. By addressing underlying issues and developing effective coping strategies, individuals can better manage stressors in the workplace. This often leads to improved relationships with colleagues, reduced absenteeism, and overall job satisfaction. Seeking treatment can also open up opportunities for career growth and advancement, as individuals may have previously been held back by their mental health concerns. Most importantly, mental health treatment can help individuals find a balance between their personal and professional lives, leading to a healthier and more fulfilling lifestyle overall.
Sustained Self-Care
Consistent communication with healthcare providers, adherence to the treatment plan, and regular self-care routines are an integral part of the treatment process. By investing in one's mental health, individuals can develop healthy habits and coping mechanisms that can be sustained long-term. This helps prevent relapse and promotes overall well-being. Self-care also involves setting boundaries, prioritizing self-compassion, and practicing mindfulness. Seeking treatment not only addresses immediate concerns but also equips individuals with the tools to maintain their mental health in the long run. Remember, self-care is not selfish; it's a necessary practice for overall wellness. For individuals facing mental health concerns, seeking treatment is crucial for their well-being and can lead to personal growth, improved relationships, and a more fulfilling life. It's never too early or too late to seek help – take that step towards better mental health today.
Long-Term Benefits
Seeking treatment for mental health issues can reap long-term benefits, extending beyond immediate symptom management to fostering lasting resilience and well-being. By addressing underlying issues and developing healthy coping strategies, individuals can achieve sustained mental wellness. This not only improves their quality of life but also has a positive ripple effect on those around them. Seeking treatment can also prevent mental health concerns from worsening and having a detrimental impact on relationships, career opportunities, physical health, and overall fulfillment in life. By investing in one's mental health through treatment, individuals can pave the way for a brighter and healthier future.
All in all, seeking treatment for mental health is a crucial step towards improving one's overall well-being and leading a fulfilling life. With the right support, individuals can overcome challenges, develop self-awareness and healthy coping mechanisms, and achieve lasting resilience. Seeking help is not a sign of weakness but rather an act of strength and self-care. Remember, you deserve to live your best life – don't hesitate to seek treatment if you are struggling with mental health concerns. So, take that first step and embark on your journey towards better mental health today. For more information on mental health treatment options and resources, consult with a healthcare provider or visit reputable websites like the National Institute of Mental Health (NIMH) or Mental Health America. You are not alone, and help is available – start your path to recovery today.
To read more such articles on personal growth, inspirations and positivity, subscribe to our digital magazine at subscribe here
Comments