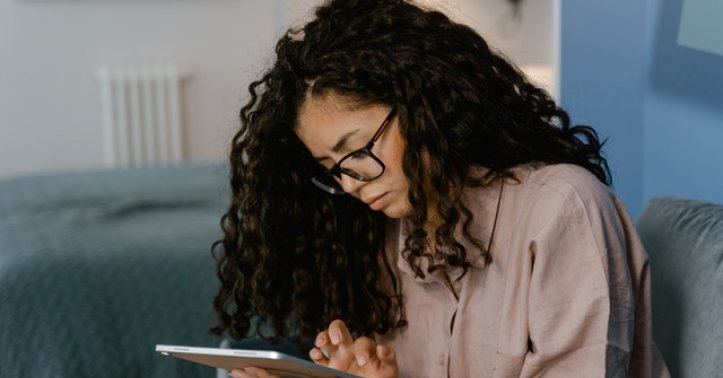 Why Trails Carolina Focuses On Mental Health During The Holidays
The holiday season is now in full swing as the end of the year draws close. It's one of the busiest and most anticipated times of the year. From Thanksgiving to Christmas, it's a time to gather with friends and family to rejoice over everything you're grateful for in life. However, the stress of the holidays can impact your mental well-being.
The holidays include gatherings with friends and family, gift-giving, cuisine and baking, long journeys, and so much more. Although this period is appreciated by many, the holiday tension might exacerbate mental health difficulties like depression and anxiety.
The Holidays are a significant problem that affects millions of individuals during the Thanksgiving to New Year's Day period. There are several reasons why holidays might have a detrimental impact on your mental health.
According to a National Alliance on Mental Illness survey, 64% of persons living with a mental illness reported that their problems got worse around the holidays. Ken Duckworth, M.D., medical director of the National Alliance on Mental Illness (NAMI), remarked, "Many people will agree that the Christmas season isn't always the most delightful time of year."
According to the American Psychological Association, at least 38% of individuals polled said that their stress levels increased during the holiday season, which might cause physical illness, sadness, anxiety, and substance abuse. The most common reasons are lack of time, financial pressure, gift-giving, and family gatherings.
Holiday stress statistics show that up to 69 percent of individuals are stressed for lack of time, 69 percent are stressed for 'lack of money,' and 51 percent are stressed because of the 'pressure to offer or receive gifts.' When you understand how the holidays impact your mental health, you can take the appropriate measures to prioritize your mental health during the holidays.
How Holidays Affect Mental Health Conditions
While the holidays may or may not make mental health conditions worse, they tend to increase stress. The following tension can trigger or worsen mental health issues such as depression or anxiety. One of the most effective things people can do to relieve some of their stress is to make good use of self-care, such as getting enough sleep, eating nutritious meals, and spending time alone.
Some individuals are more susceptible to feeling down or sad during winter when there are generally shorter periods of sunshine. Seasonal melancholy is a lot more prevalent than you would believe. According to the National Institute of Health, approximately 14% of Americans suffer from "winter blues." During the holidays, isolation and loneliness are more likely to occur, especially for those who have recently lost a loved one or don't have a solid social support system. Through the Trails, Carolina programs, pre-teens, and adolescents can know they are in a positive place with a support system to help them during hard times.
Feelings of Intimidation During The Holidays
When you don't feel the same level of enthusiasm as other people, being surrounded by happiness might be intimidating. The pressure to be friendly, cheerful, and present may make it hard for you to speak up. You might feel excluded if your spiritual convictions aren't the most visible during the holidays. Trails Carolina has programs that can help you feel included without even needing to be spiritual. They help students become their best selves.
The Pressure to Participate in Activities
All people have their unique holiday history. People fantasize about how the holidays are supposed to be, which can be a wrong viewpoint. They also get caught up in attempting to accomplish it all, but we may attempt to set more reasonable expectations for themselves and others. Through Trails Carolina, they can set reasonable expectations for themselves.
You're Stressed About Giving Gifts
It's all too easy to get caught up in the commercialization and marketing of holidays, according to Mark Longsjo, LICSW. You might be stressed about how you're going to afford it on a tight budget or looking for the perfect present.
"Advertisers will capitalize on our vulnerability," Longsjo warned, "but you have the power to put things in perspective and remind yourself that you are the one responsible for creating such anxiety. You are also the ones who can alleviate it."
Being Alone or Feeling Isolated
There are plenty of opportunities to socialize throughout the holidays. There's also the risk of becoming lonely. If you're prone to sadness or anxiety, connecting with others might be challenging. According to Michelle Calvert, the director of Comcare's Quality Department, there are a few warning signs to look out for regarding mental health: withdrawal, unusual behavior such as breaking norms, and weeping.
According to Heath Bechler, individuals should actively support others amid an active addiction or substance abuse while being receptive to those interested in getting out of it and seeking help.
Mental health can affect people of all ages. That is why Trails Carolina has always prioritized assisting others, especially teens, in discovering therapeutic methods to enhance their mental wellness. The Trails Carolina wilderness therapy program offers teenagers several outdoor adventure programs to stay involved. One of the most beneficial forms of therapy is connecting with nature.
Rock climbing, for example, is one of the most therapeutic activities available. It can help prevent mental health issues around holidays. Teens who participate in the Trails Carolina wilderness therapy program may improve their wellbeing. Taking them out of their existing situation and teaching them new skills has the potential to make a tremendous difference in their lives.
To read more such articles on personal growth, inspirations and positivity, subscribe to our digital magazine at subscribe here
Comments