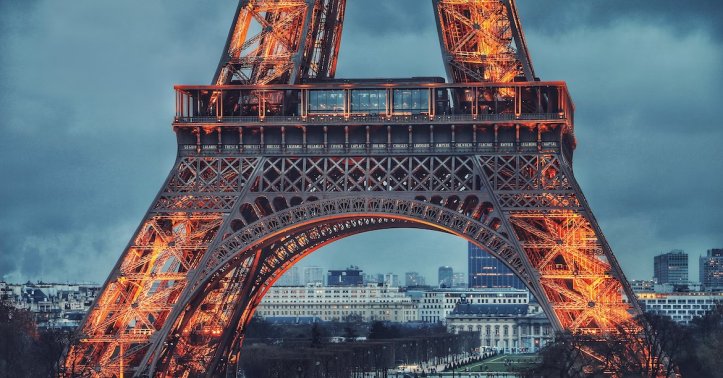 French Wisdom for a Balanced Life: Embracing Mind, Body, and Spirit
There are many reasons why you might have recently decided to take online French classes. Perhaps you will be required to travel here for business in the near future. You might instead be hoping to experience all that specific cities such as Toulouse, Lyon or Paris have to offer. While these practical factors are understandable, others prefer to become immersed within the French outlook on life itself.
If you have grown tired of the frenetic pace often associated with western society or should you instead be hoping to find a bit of much-needed inner peace, French wisdom will certainly come in handy. Let's continue by examining some key takeaway points that exhibit a more down-to-earth perspective.
You Are What You Eat
Adopting a healthy diet is arguably one of the best ways to find internal balance. It is crucial to remember that many of the foods consumed today are laden with unhealthy fats, preservatives and chemical additives. Many of these can actually have a direct impact upon our mood and mindset. Why not instead modify your lifestyle to include French foods? Here are some of the benefits of French cuisine:
The French tend to eat smaller portions at any given time.

The use of virgin olive oil promotes cardiovascular health.

French food emphasises the "experience" as opposed to feelings of satiety alone.

French meals are not rushed; leading to more efficient digestion.
You will also be pleasantly surprised by the sheer number of tasty meals that are available. Be sure to perform additional online research to uncover truly mouth-watering recipes.
Take Life in Stride
"Il n'y a pas raccourci pour aller la ou ca vaut la peine d'aller" is a French expression that can be translated as "There are no shortcuts when going anywhere that is worth it". This is another way of saying that success and happiness require time. There are no "quick fixes" in terms of contentment and we should instead make it a point to stop and smell the proverbial roses. Such an attitude is perhaps the reason why the French enjoy one of the longest life expectancies (83.3 years) in Europe.
Getting Back to Nature
The French are known for their love of holidays. However, we are not necessarily referring to big cities such as London, New York or Tokyo in this sense. Many French instead prefer to experience nature to its fullest. This is an excellent way to put life into perspective and to reconnect with the natural beauty that is often swept aside for real-world responsibilities. Furthermore, the chances are high that you will return relaxed and content after such an excursion. The same cannot be said when dealing with the frenetic pace of an unfamiliar metropolitan area.
Finding a mind-body-spirit balance is certainly no easy task and countless philosophers have struggled with this concept. However, adopting the tips mentioned above will still enable you to start off in the right direction.
To read more such articles on personal growth, inspirations and positivity, subscribe to our digital magazine at subscribe here
Comments