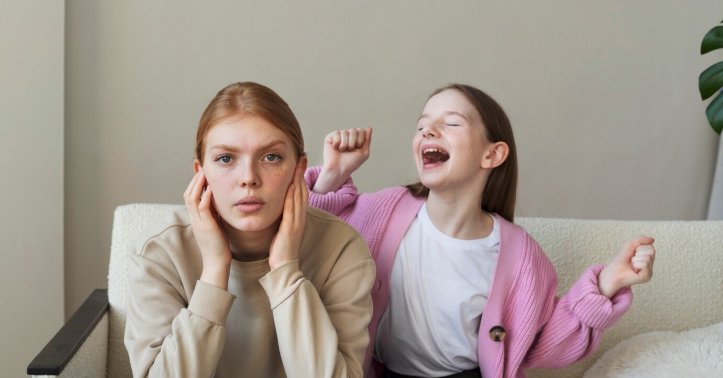 Living With ADHD: What are the Best Methods to Control, Suppress, and Recognize the Disorder?
ADHD, or Attention-Deficit/Hyperactivity Disorder, is a neurodevelopmental condition that affects individuals of all ages. People with ADHD have difficulty with impulsivity, hyperactivity, and inattention. 
Diagnosing ADHD involves a thorough evaluation of symptoms, medical history, and family history. A doctor or healthcare provider may also use rating scales, behavioral questionnaires, and cognitive tests to assess the severity of symptoms and rule out other conditions with similar symptoms. 
Despite being a lifelong condition, early diagnosis and treatment such as medicines can help individuals with ADHD manage their symptoms and improve their quality of life. Vyvanse, a common medication used by ADHD patients is easily accessible in most pharmacies countrywide and can be made even more affordable with the vyvanse coupon
Understanding the Different Types of ADHD
There are three distinct subtypes of ADHD:
Inattentive ADHD, which is characterized by an inability to focus on tasks and follow through on plans.

Hyperactive-impulsive ADHD presents as constant fidgeting or restlessness, an inability to sit still, and impulsive behavior. 

Combined ADHD, is a combination of both inattentive ADHD and hyperactive-impulsive ADHD.
Being able to recognize which subtype of ADHD an individual is experiencing can go a long way in seeking the best support possible.
Establishing an Action Plan to Manage ADHD Symptoms
Living with Attention Deficit Hyperactivity Disorder (ADHD) can be challenging, and finding an effective way to manage symptoms can be even more difficult. 
Start by identifying your symptoms and their triggers, as well as the activities that exacerbate or alleviate them. Once you have a clear understanding of your symptoms, you can develop strategies to respond to them, such as setting up routines, breaking tasks into smaller steps, and using tools like calendars and timers.
With commitment and perseverance, an action plan you can live a more fulfilling life.
Exercising Regularly and Eating a Balanced Diet as a way to cope with ADHD
Dealing with Attention Deficit Hyperactivity Disorder (ADHD) can be a real challenge. However, exercising regularly and eating a balanced diet can do wonders. Basically, engaging in physical activity helps in releasing endorphins, which can alleviate stress, anxiety, and depression.
In addition, a healthy diet rich in essential nutrients such as omega-3 fatty acids, zinc, and iron can help improve cognitive function, strengthen memory, and boost moods, essential areas where individuals with ADHD struggle.
Going beyond stimulating the mind to releasing a steady and continual energy supply that lasts longer than sugar or caffeine and a heightened mind that aids in better decision making, concentration and critical thinking.
Incorporating Mindfulness and Meditation Practices to control ADHD
With so many distractions in our fast-paced world, it's no wonder that attention deficit hyperactivity disorder (ADHD) is prevalent in today's society. However, incorporating mindfulness and meditation practices could help control the symptoms of ADHD.
According to a publishing by WebMD, practicing mindfulness and meditation can improve focus, reduce impulsivity, and increase overall well-being. By taking the time to focus on the present moment and let go of distractions, individuals with ADHD may be able to better regulate their thoughts and behaviors.
Developing Healthy Coping Skills and Setting New Goals as a ADHD patient
Developing healthy coping skills can greatly improve the management of symptoms and overall well-being. By taking the time to identify triggers and learning effective self-soothing techniques, individuals can gain a sense of control over their emotions and reactions.
It is also important to set new goals that align with personal interests and values, as this can provide a sense of purpose and motivation. Whether it's pursuing a new hobby or career path, setting achievable goals, and celebrating small successes, setting goals for yourself can boost confidence and lead to a more fulfilling life. 
Creating an Environment that Fosters Productivity for an ADHD patient
Creating an environment that fosters productivity for an ADHD patient can be a challenging task. Often, individuals with ADHD struggle with staying focused and completing tasks efficiently. There are certain strategies that can be implemented to provide a conducive environment for maximum productivity.
Some of these strategies include minimizing distractions in the surroundings, breaking down tasks into smaller and manageable chunks, and establishing a routine and consistent schedule. Additionally, incorporating visual aids and allowing for movement breaks can also aid in maintaining focus and reducing restlessness.
By creating a supportive and structured environment, you can significantly increase your productivity, leading to greater success in both personal and professional endeavors.
To read more such articles on personal growth, inspirations and positivity, subscribe to our digital magazine at subscribe here
Comments