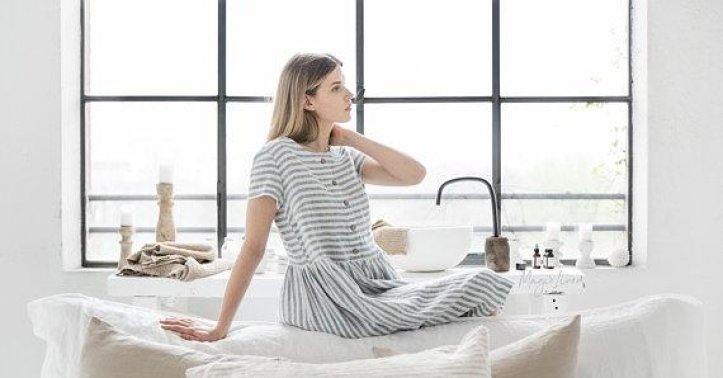 The Best Friendly Clothing for Women - Linen
We all desire for a comfortable yet classy looking fabric and clothing. Well, maybe your search here is over. Linen might be the most suitable option for you and all the ladies out there. Linen possesses numerous alluring properties, one of which is major comfort. Comfy clothes are always our primary focus but apart from that, linen's properties have always been appreciated when it comes to attractive, sophisticated yet classy looks.
Another noticeable feature of linen clothing for women is diversity especially when we talk about clothing and wardrobe. If we talk about linen clothing, we might find a lot of opportunities to change our look in our day to day wear as well. You can make your outfit look sophisticated, casual, classy, and anything you want at the same time.
Most comfortable fabric for everyday use
Linen is considered to be one of the best fabrics. Its smoothness is appreciated by everybody who makes it a part of their wardrobe. All we crave is something which our skin likes and so does our routine and stylist. Well, all these qualities could easily be found in one perfect place and in one perfect fabric.
Ladies linen clothing has some choices and varieties which are further divided and bifurcated as per the season and the use of the product. There could be shirts, trousers, scarves, kurtas, bathrobes, and other casual wear and so on. Linen has a lot of variety in other regular clothing stuff as well, for instance, curtains, men's clothing, and bedsheets, and so on.
Great water evaporation capacity
One cannot find a cozier cloth for women's clothing rather than linen. The level of comfort which linen provides is still unmatched and will always be. One can opt for linen tunic, blouses, dress or shirts when it's the hot and humid time of the year or even while the traveling time.
The main technique of the cloth is the sort of airflow it allows to the body and that's the reason for the amazing comfort it provides. Linen cloths absorb perspiration which prevents you from being all sweaty and uncomfortable. Also, water evaporation is quick. Thus, linen has a great cooling system. It has the qualities of allowing heat and humidity to escape quickly and that is why it feels so cool and soothes your skin. The heat conductivity by linen is even higher than that of wool and silk.
Apart from all the work it does, linen looks greatly enchanting when worn.
All the best ladies, you have lots of choices to go to!
To read more such articles on personal growth, inspirations and positivity, subscribe to our digital magazine at subscribe here
Comments