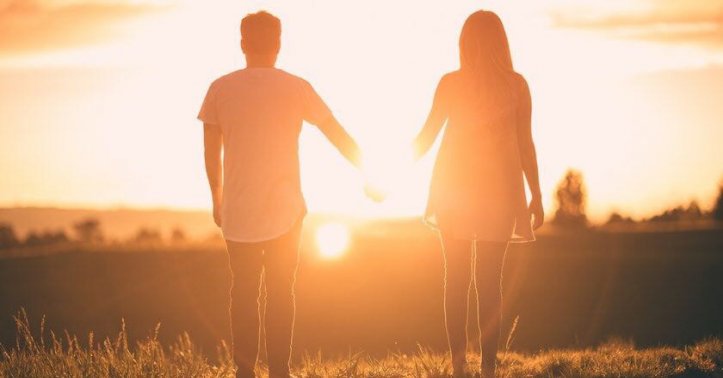 How to build a strong relationship - an extraordinary one?
In the past few months, I have come across individuals and couples who are in a relationship for 5+ years. They have a common question – what are we not doing right due to which we need to struggle in our relationship? How to build a strong relationship?
I asked them what they thought the reasons for the struggle were. Most of them responded by saying their reasons were "externally influenced." Few of them responded by saying, "our reasons are trivial and still we are unable to resolve through communication" or "we are unaware of what's driving dissatisfaction in our relationship."
What is a relationship anyway?
Wise people have defined it as two individuals coming together to start a new phase of their journey of life. It is based on:
Commitment – Irrespective of circumstances, they will stay together
Respect – for each other as individuals and being non-judgmental
Love – expressing feelings openly
While I was reading the definition of a relationship, an analogy came into my mind. When we have a desire to plant some beautiful flowers in our home we sow seeds and nurture them with love, water, minerals, and sunshine. Only after we follow a consistent process does the plant start growing. After a while, it yields flowers. It is a process based on consistency and patience. This is defined by nature.
Relationships follow a similar process. It includes nurturing, caring, loving, and being patient. The day you stop cultivating the plant, it starts deteriorating. Something similar happens in a relationship. It starts dying the day we stop caring about it. So, how to make a relationship better? Follow nature's rule.
We can categorize the relationship in two ways:
Ordinary: Two individuals come together to start a new journey. Together they fulfill their desires, aspirations, help each other meet basic needs, and gradually work together to grow in their individual lives – personally and professionally. They create assets and strive for stability and, while on this journey, continue to manage expectations of family and friends.
Extra-ordinary: Two individuals get together to transform their lives from "good" to "great" by leveraging each other's expertise and experience in achieving each other's "true purpose of life." These individuals create an environment, which helps them prosper as individuals, help each other become "independent" so that they can contribute to each other's life, instead of acting as barriers. Most importantly, they are not "externally" influenced as they have developed their partners to meet all their desires and expectations.
How to build a strong relationship: transforming from "ordinary" to "extraordinary"
You need the following key ingredients to add to your relationship:
(a) Individual "cup of life":
"Self" is a driving factor that makes a relationship extra-ordinary. It is important to understand that, in a relationship, two individuals coming together to start a journey of life are different in many ways (Male (practical) vs Female (emotional), different priorities, passion, liking/disliking, etc.). Both these individuals have their own "cup of life" – which they want to fill with their desires, aspirations, wants and needs, emotions, etc. Focus on your "cup of life" and help your partner fill up his / her "cup of life" so that you both have enough to share with each other.
(b) Acceptance without being judgmental:
Most of us had gone through a phase when we liked everything about the other person for the initial few years. However, a few years later we start disliking things that we loved initially. Why? We get attracted to specific physical and emotional characteristics. When the relationship begins to grow it requires much more than physical/emotional aspects. And what is that? We are born for a purpose. When we feel that the other person is not contributing to his /her goal we get disassociated. They must support each other on their purpose – which becomes a reason for a fulfilling relationship – which will last forever.
(c) Communicate openly and transparently:
Before starting a conversation, it's essential to create an environment that enables open and transparent communication – based on trust. We, at times, look for external support. We look upon our family and friends to discuss our issues, instead of talking about them with our partner, thereby, exposing our relationship to external interference and, thus, impacting the communication.
Any relationship (be it parent-child, brother-sister, husband-wife, father-son, etc.) is the best thing to happen in anyone's life. The bonds not only help you connect with your "true purpose of life", but also gives you an opportunity to contribute to the society, which the universe has created, and you are a part of it.
You are on a transformational journey of your life, influencing people around to build extraordinary relationships, thus, making this world a better place.
God be with you.
To read more such articles on personal growth, inspirations and positivity, subscribe to our digital magazine at subscribe here
Comments