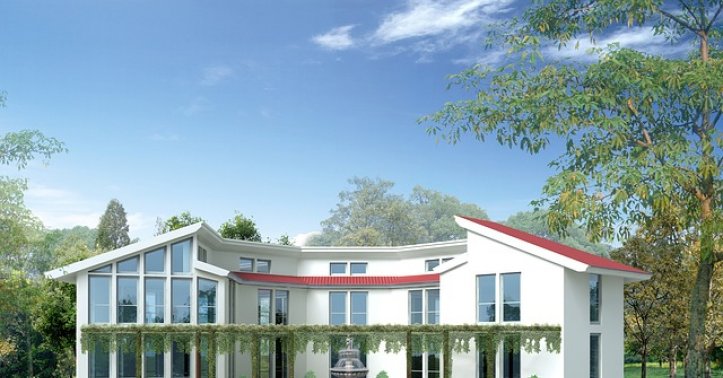 Tips for Choosing a Family Friendly Villa
Vacations are something that the whole family looks forward to all year. The only thing that makes them even better is getting multiple families involved. There are a few more logistics involved when organizing a multi-family holiday, but you'll have access to some excellent accommodation options that you wouldn't have on your own. Staying in a villa not only streamlines the booking process but also offers up a range of amenities and many caters specifically to families.
When you're booking a family-friendly villa, there are some essentials things to consider to ensure you get the most out of your accommodation.
1. Villa layout
When you're traveling with the kids, the design of your accommodation will be crucial. Choosing the best layout for your family will depend mainly on the age of the kids involved. Assess if the villa layout will function efficiently for sleeping arrangements. If there are younger children in the family, then you'll want rooms for the adults that are in close proximity so you can check on them. If you're traveling with older children, then maybe kids' rooms on a secondary floor might work best for you. Keep in mind that an open, slippery staircase could present a hazard for the younger ones.
Some villas may also have separate pavilions, which could be useful for multiple families if you want some extra space.
2. Onsite activities and community
The best family-friendly villas will offer fun activities for the kids right onsite. Look for one with dedicated kids' programs and events. Resorts like Solterra Resort have tennis courts, a lazy river, a large pool, clubhouse, fitness center, outdoor fireplace and more. The more activities like this that you can access on your villa grounds, the better. It takes the pressure off having to have a full itinerary for your trip and instead will give the adults a chance to relax and unwind.
3. Amenities
When you're traveling with a large group of people, onsite amenities will make your life a lot easier. Coordinating multiple age groups and keeping the kids entertained is tough enough as it is. Having access to amenities onsite will help remove some of this stress. Depending on the length of your trip, there are certain things to consider, such as laundry facilities. Also, having entertainment options in your villa is essential when you've got the kids around.
Here are some essential amenities to look for when you're choosing a family-friendly villa:
Swimming pool

Kitchen

Air conditioning

Cribs/high-chairs

WiFi

Washer/dryer

Living Room with television

Games room

Extra towels

Extra blankets
Ultimately, be flexible when you're booking a villa for your multi-family vacations. Not all families will want to engage in the same activities all the time. Everyone has different interests, and it's OK for you to split off and do your own thing sometimes. By choosing a villa with ample living space, a variety of amenities and onsite activities, everyone can find something to do that they enjoy.
To read more such articles on personal growth, inspirations and positivity, subscribe to our digital magazine at subscribe here
Comments