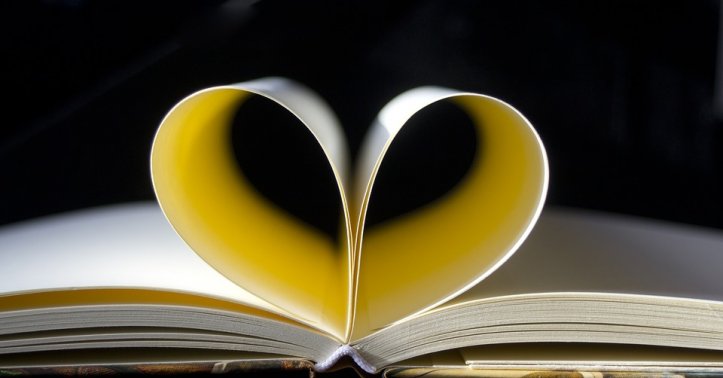 Effects of InspirationaI Books on the Human Mind – 5 Reasons Why We Need Them in Our Life
We all need an anchor in life. When the going gets tough, it serves as an answer to our problems. These anchors are not really meant to solve all our problems. However, they do provide the much-needed emotional support we seek. Such emotional anchors in life can be found within the pages of good inspirational books. The effects of inspirational books on the human mind can lead to transformational discoveries.
Some of the positive effects of inspirational books on the human mind are as follows
1. Change in outlook
The negativity in the mind gets the best of us. It clutters the mind with varied thoughts. The body feels lethargic and we experience a sense of worthlessness. Just reading the good wisdom in inspirational books can be motivating. It can bring about a change in our outlook towards life. That much-needed push that we all need sometimes. Mindset is everything. If we do nothing about it, it can cause us to believe that nothing in life is worth it. However, if we take the necessary steps to change it, it can be transformational.
2. Heightened Awareness
Reading is a good habit in any case. One who reads thus fills his mind with knowledge and wisdom. This knowledge and wisdom come handy in varied situations of life. It helps us in tackling challenging situations with confidence and ease. Reading inspirational books further create that heightened awareness in us that is usually clouded with negative thoughts. It simply reminds us of the wisdom that already lies within us. When we live in emotional turmoil, reality becomes a delusion. But wisdom allows us to view our life objectively with rational judgement.
3. Increased Happiness quotient
Just a few pages from an inspirational book can lighten our mood. When renowned authors in these books share their life experiences, we realize we are not alone. This realization itself can raise the happiness quotient in us. Happiness is a positive emotion. No matter what our external situation may be, a sense of gratitude helps keep our faith alive. Gratitude in life helps us stay happy and hopeful. The effects of inspirational books can help infuse this sense of gratitude, hope, and happiness in us.
4. Emotional upliftment
As humans we struggle with our emotions and feelings. At times, the identification can get so strong, that we find ourselves unable to deal with them. While it is good to have a shoulder to cry on when times get tough, a good inspirational book can do just that. In addition, it can provide insight as against advice, which is what we actually need for emotional upliftment. A good book can help change your perspective towards life without any judgment or assumptions about your life. It can serve as your neutral motivator to pick up the pieces and carry on with life.
5. Mental clarity
Inspirational books help you to get rid of your mental rut and replace chaos with clarity. It also replaces confusion with confidence. Just reading a few pages from a good book can be the booster to achieving mental clarity. It can help reset your thought process and reboot your life. The key is to keep reading and keep going. They provide the mind with good nutrition to help keep your thoughts healthy and pure. At times, getting through the day may seem difficult and we look for inspiration. Reading provides the brain with the mental exercise it needs to say strong and healthy. Reading a good inspirational book further provides a healing touch to our soul.
In conclusion, the effects of inspirational books can be seen in the personality of a person. Their aura is filled with good vibes. Whether we choose to call them inspirational books, motivational books, or self-help books, the label does not matter. What really matters is the effect of inspirational books on the human mind. We can do much better in life if we just change our perspective. Inspirational books help us achieve just that.
It is easy getting access to such inspiration as there are a plethora of good inspirational books online. The wisdom hidden in these books is available at just the click of a button. The effects of inspirational books can be a saving grace to someone having a bad day. They can provide answers we struggle to seek. It serves as a ray of hope when we need to refuel our emotional strength.
About the Author
Karen Rego is a content contributor at Life Positive. She is also a certified yoga practitioner and holds a law degree with a specialization in Indian Corporate Law.
To read more such articles on personal growth, inspirations and positivity, subscribe to our digital magazine at subscribe here
Comments