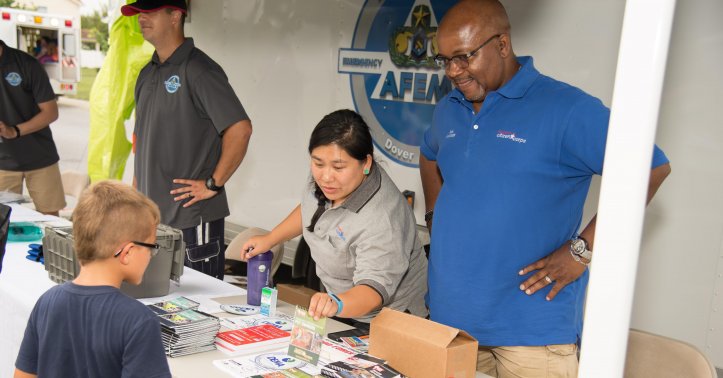 How Emergency Preparedness Can Make You Feel More Confident
Preparing for emergencies can equip you with the knowledge, resources, and mentality necessary to survive almost everything—and it can make you feel more confident and happier in the meantime. Walking into any new environment or situation with the security that you can be prepared in an emergency situation can make you feel instantly more comfortable, and that confidence will radiate to the people around you.
The question is, how can you prepare for any emergency?
Preparing for an Emergency in Your Home
Everything starts with emergency preparedness in your home, where you have the greatest control over your environment and actions.
Smoke alarms and fire extinguishers. House fires are incredibly common, despite how preventable they are. Fortunately, with the help of smoke alarms and fire extinguishers, you can mitigate their threat. Make sure you have at least one smoke alarm on every floor of your house, and outside every bedroom—and test them regularly.
First aid kits. Next, purchase and maintain first aid kits. There are

many types of first aid kits

, each helpful in different circumstances, so you may want different kits for different parts of your home. For example, you might have a small, general first aid kit in your bathroom, but keep an emergency incident kit in your basement for more extreme situations.
Extra water and food. Try to store extra water and food, in case you aren't able to get new food and water otherwise. These are best stored somewhere cool and dry, like a basement or bunker. Maintain several gallons of distilled water for each member of your family, and stock your home with at least a week's worth of nonperishable food.
Other resources. You should also have some other resources on standby, ready to use in case you need them. For example, you'll want to have a flashlight and a radio, along with extra batteries for each.
Go bags and meeting spots. It's not a bad idea to have a "go bag" for each of your family members, in case you all need to leave in an emergency situation, like a city-wide evacuation. These bags contain basic necessities and resources meant to sustain you for a day or two—without needing to waste time packing in the heat of the moment. Additionally, set up meeting spots with your family so you can reconnect if you're ever separated.
Basic First Aid and Responsiveness
Next, you can train yourself in basic first aid, so you can actively respond to someone who needs your help.
Making the call. The most important thing to do in most situations is to make a call to emergency services. Even if you have significant training, an experienced professional should be on their way as soon as possible.
Stopping bleeding. Even heavy bleeding can be stopped with the right dressing, adequate pressure, and possibly, a homemade tourniquet.
The Heimlich maneuver. Stop someone from choking with a properly placed Heimlich maneuver.
CPR. If someone isn't breathing and their heart isn't beating, you'll need to employ the use of CPR.
Using an AED. If available, AEDs can be used to respond to someone having cardiac arrest—as long as you know how to use them properly.
Preparing for an Emergency in Public
You can also take these steps to prepare for an emergency in public:
Consider self-defense training. Taking self-defense classes can help you feel more confident if you're ever involved in a physical confrontation. There are many martial arts and self-defense philosophies to choose from, so go with the approach that makes the most sense to you. Just hope that you never have to use it in a live situation.
Be aware of your surroundings. Whenever you're out in public, especially if you're somewhere new, always remain aware of your surroundings. Who's around you? How are they acting? Noticing a new development, like a trail of smoke, or a fight breaking out, can give you all the time you need to get out.
Look for exits and safety points. Additionally, look for exits and safety points. In addition to the main exits, are there emergency exits that are accessible to you? Where can you take refuge if you need shelter?
Have a backup plan. Your initial emergency response plan may fail, so spend a minute thinking about a backup plan. What would you do if your first line of escape is not available?
Committing to Ongoing Knowledge
Standards for certain types of emergency responsiveness evolve on a regular basis, as we learn more information about their effectiveness or availability. And even if they didn't there's no way any one person could learn everything there is to know about emergency preparedness. Commit to ongoing learning, so you can keep improving your knowledge and keep your confidence high.
To read more such articles on personal growth, inspirations and positivity, subscribe to our digital magazine at subscribe here
Comments