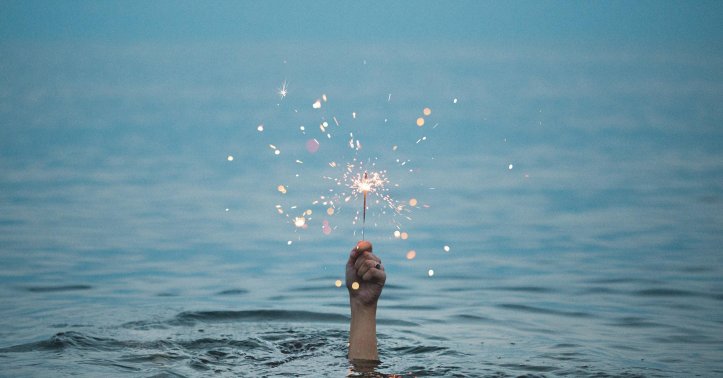 Hope Quotes To Survive 2020
" Hope never abandons you, you abandon it."
George Weinberg
Hope can be a powerful driving force, and it is the most important factor you need to overcome life's challenges. Especially now that the world is in the midst of the novel coronavirus outbreak, hope becomes even more important.
No matter what you do, you should always cling onto that very tiny shred of hope and always remember that it can give you the power to do the impossible. Even though it can be quite hard to remain hopeful and optimistic during these trying times, you can think of hope as your only weapon – a weapon that will help you fight this war.
Even people who have a positive outlook in life tend to need a little reassurance every once in a while. Therefore, no matter what you do, no matter what trials you face, no matter how hard the battle, just hope that you can go through all of them.
Always remember, the last thing you want to do is lose hope and Treasure Quotes gives us many reasons why we should hope for the best.
In order to get your hopes up despite these difficult times, here are some hope-related quotes that can help:
"There was never a night or a problem that could defeat sunrise or hope."
Bernard Williams
"The purpose of life is to believe, to hope, and to strive."- Indira Gandhi

"Extreme hopes are born from extreme misery."- Bertrand Russell

"Courage can be contagious and hope can take on a life of its own."- Michelle Obama

"Everything that is done in this world is done by hope"- Martin Luther

"Infuse your life with action. Don't wait for it to happen. Make it happen. Make your own future. Make your own hope."- Bradley Whitford

"Once you choose hope, anything's possible" - Christopher Reeve

"We must accept finite disappointment, but never lose infinite hope" - Martin Luther King Jr

"It is because of hope that you suffer. It is through the hope that you'll change things" - Maxime Lagacé

"Hope is being able to see that there is light despite all of the darkness" - Desmond Tutu

"The darkest hours are just before dawn."
Why we need Hope quotes right now
The hope quotes we've included all came from some of the best minds around the world known for their influence and ability to inspire people. Keep in mind that not everything in life comes with a reason; however, there's a possibility that things will start to work out for you as long as you hope for the best and give it your best shot as well.
These quotes will help give you that inspiration so you can maintain a positive outlook in life. They are what you will need during these times when all hope seems to be lost.
"Find the seed at the bottom of your heart and bring forth a flower."
Shigenori Kameoka
"All human eyes have a longing in them." - Ernesto Cardenal

"Hope is a passion for what is possible." - Søren Kierkegaard

"Hope is a double-edged sword. Use it and you'll suffer until you reach your goal. Don't use it you'll fall into despair." - Maxime Lagacé

"It does not matter how slowly you go as long as you do not stop."- Confucius

"Hope is a waking dream."- Aristotle

"The miserable have no other medicine, but only hope."- William Shakespeare

"Hope is the last thing ever lost."- Italian proverb

"Hope costs nothing."- Colette
Getting a positive outlook of the future
Hope quotes will allow you to have a positive outlook of the future. They are very popular these days, and a lot of people around the world take time to find inspiration from quotes by famous people.
In general, quotes are designed to awaken your emotions, and the same applies to hope quotes. That's why they're quite popular among young adults and teens. Some even have hope quotes printed on their shirts while some even have them on posters which they then attach to their walls as a reminder. Needless to say, these hope quotes are invariable parts of the lives of many people, and they're something that has a major impact on their decisions.
According to Barbara Fredrickson, a famous psychology professor, hope comes on its own in times of crisis. Once it comes, it opens up our minds to fresh and creative ideas we've never even thought of in the first place. She said that once this happens, we tend to come up with a wide list of ideas as well as positive emotions such as happiness, joy, and even empowerment.

"Hope is important because it can make the present moment less difficult to bear. If we believe that tomorrow will be better, we can bear a hardship today."
Thich Nhat Hanh
"It is difficult to say what is impossible, for the dream of yesterday is the hope of today and the reality of tomorrow."- Robert H. Goddard
"To plant a garden is to believe in tomorrow."- Audrey Hepburn
"There is no medicine like hope, no incentive so great, and no tonic so powerful as expectation of something tomorrow."- O. S. Marden
"Hope is like a road in the country; there was never a road, but when many people walk on it, the road comes into existence. "- Lin Yutang
"Hope is the only bee that makes honey without flowers." - Robert Ingersoll
"When you stop hoping you start settling."- Valorie Burton
"Hope arouses, as nothing else can arouse, a passion for the possible." - William Sloane Coffin
"As long as we have hope, we have direction, the energy to move, and the map to move by."- Lao Tzu
"Never deprive someone of hope; it may be all they have."- H. Jackson Brown Jr
"The word hopes I take for faith, and indeed hope is nothing else but the constancy of faith."- John Calvin
For more quotes on Hope, you can click here.
For most hopeful people, they keep on telling themselves that they can do that thing they've been planning to do. With this sort of positive thinking, they'll be able to actually achieve what they want to achieve considering that it's based on optimism instead of the so-called "false hope".
Another known psychologist, Charles Synder, linked hope to a goal which is then combined with a plan for reaching that specific goal. According to Synder, who had expressed his views regarding the connection between hope, mental willpower, and the need for more realistic perception of goals, the difference between optimism and hope is that hope comes with a number of practical pathways that will lead to an improved future.
Being hopeful is that one important quality you should never lose. Always keep in mind that your mind is worth more than your body, so you have to keep a positive outlook as much as possible. Hopefully, these hope quotes we've shared with you can help inspire you and give you something to look forward to, especially now that we're all battling a difficult war.
To read more such articles on personal growth, inspirations and positivity, subscribe to our digital magazine at subscribe here
Comments