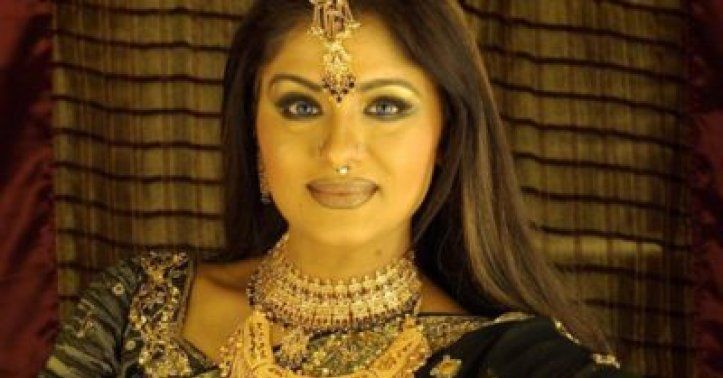 Inspirational Story of Sudha Chandran Will Hit You In The Heart
What happens when the thing you need the most is the one thing you can't have? Most of us will be sad or disheartened. But not Sudha Chandran. Her story inspires you...to the peak.
The Birth of a Star
Sudha Chandran was born to Telugu parents in Mumbai. She was the only child of her parents. As she grew up, dancing and cultural arts attracted her.
Seeing her enthusiasm for dancing, her father chose to enroll her for a dancing institute at an early age. She began dancing at the age of 3 and gave her first stage performance at the age of 8! Also, she learned dancing alongside her studies, and when she turned 16, she was already a rising star of the dancing world with 75 stage performances under her belt! Sudha was a splendid student in academics as well. Yet, dancing has always been her first love.
A Tragedy Disguised in Blessing
Sudha Chandran performing with her Jaipur foot
Only four months before her 16th birthday celebration, she met with an accident while traveling in a bus in Tamil Nadu. The accident fractured her right leg along with a few cuts. Because of the sudden rush of critical patients at that time, a team of medical interns attended to her. They failed to see the cuts on her right lower leg. They simply wrapped her leg with POP plaster. It led to gangrene and the specialists were left with no choice but to cut off her right leg 7.5 inches below the knee to avoid the spread of infection.
Sudha was devastated. The accident shattered her hopes of making a name in the dancing world. There was nothing she could do. Negative thoughts - depression, anger, frustration - enveloped her.
But she did not quit.
Her passion for dance made her walk again with the help of an artificial limb called the Jaipur Foot or Jaipur Leg. It took her four months to walk straight with them.
After learning to walk well with the artificial limb, she began practicing dance. It was difficult. She had to learn every step again. There were times when her leg would bleed. Yet, she continued.
A True Test of Courage
This is the actual beginning of the inspirational story of Sudha Chandran. Of course, Sudha was depressed as she felt that she was incapable of doing normal tasks. However, regular physiotherapy and practice gave her enough certainty to dance once more. Now, she was prepared to tell the entire world that an amputated leg cannot prevent her from living her dreams. She was scheduled to give a live stage performance in St. Xavier's School, Mumbai, on January 28, 1984. All the main daily papers applauded her stage performance.
Prior to the performance, she was a little nervous due to the large crowd awaiting her. A couple of big media and film dignitaries were among the group, including Ramoji Rao, the owner of Ramoji Rao Film City, Hyderabad. She realized that the group of onlookers was expecting the same old Sudha. The minute she landed on the stage, she just overlooked her leg and gave a stellar performance to get a standing ovation. Everybody, including her own father, was thrilled with her performance.
When the Stars Smiled on Sudha
That one performance changed her life. She received immense appreciation from Indian and international media. She got invitations to perform in different nations over the globe. Ramoji Rao chose to influence a Telugu film on her life, and he offered her the lead part. This motion picture, Mayuri (1985), was a box office success and won the best feature film award from the state government. Later, it was dubbed in Malayalam and Tamil language and even remade in Hindi with the name Naache Mayuri (1986).
Presently, Sudha is a well-established actress. She has acted in various movies of different languages like Hindi, Tamil, Malayalam, Telugu, Gujarati, and Kannada. Her rundown of TV serials is long with a modest bunch of Dancing reality shows as a judge.
This inspirational story of Sudha Chandran is a stepping stone for those under similar circumstances. Regardless of her acting duties, Sudha's enthusiasm for dancing is still there. Presently, she runs dancing schools with the name, Sudha Chandran Academy of Dance. It has several branches in Mumbai and Pune. Her husband is the official director of these schools and she teaches there each Sunday.
A Note to the Reader:
The inspirational story of Sudha Chandran delivers an important message: a physical barrier cannot hamper our dreams and our way to success. It depends on how one overcomes this difficulty mentally. Once you do that, nothing can stop you from achieving your goal. Life will throw many unfortunate events at us, but we must make sure that we don't sink into negativity.
Author Bio:-
Vatsla Singh is a content curator and writer. She takes an active interest in the psychology of the human mind. Thus writing about spirituality and personal growth comes to her easily. She also tussled with borderline bi-polar disorder and consequently understood the importance of spirituality in life for better well-being. After thorough research and first-hand experience, she now truly understands the effect of yoga on mental health. Aside, you can catch her with her cats whilst she isn't typing away on her laptop.
To read more such articles on personal growth, inspirations and positivity, subscribe to our digital magazine at subscribe here
Comments
---

Balasubramanian Suresh
02-11-2018 at 08:18:25 pm
IT IS VERY HARD TO THINK POSITIVE IN ADVERSE CONDITION FOR DAY-TO-DAY HUMAN. THIS IS GR8 REAL THOUGHT PROVOKING ACT WHICH MAKES ONE THINK POSITIVE IN NEGATIVE SITUATION
---
---