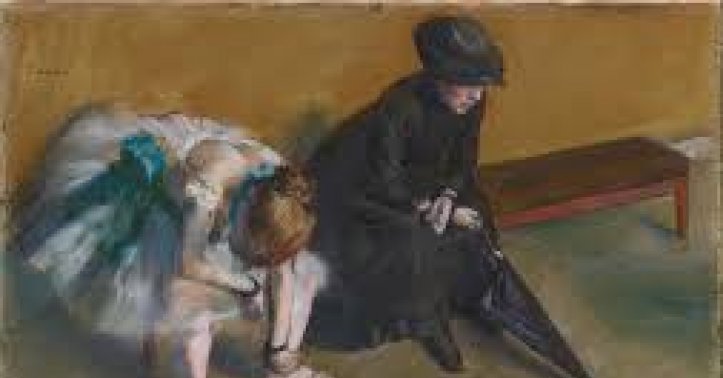 How to Keep Yourself in High Spirits This Year?
Being consistent in your spirits is something that may leave you clueless. A person can't stay positive all the time as it is an underlying human tendency to feel low when an unexpected or an unwanted event happens. You may feel depressed when things do not go as expected, or you face failure even after trying your best. So is it possible to stay up in your spirits and keep all the negativity away from yourself?
Well, here we are with some of the most essential and beneficial tips on how you can keep yourself charged up and keep yourself on track!
Picturise your future life
You may overcome your life problems, and your experience may return to normal, but that is not an overnight process. If you do not allow yourself to come out of that environment, it may become a tedious task even to carry out your daily tasks.
First of all, you should reflect upon your habits and see if this is going to take you to the place you want to be or not. It helps you to have a long term perspective and get detached from your present overwhelming stress.
If you are swamped with your problems and piled up with countless doubts, you may get discouraged. While taking a step back and thinking about your current thought patterns may make you aware of what you need to do and help you to calm down.
Fast forward a week from now. Think about your dream life, and it will help you in lifting your spirit in no time.
Create your own happy space
Your daily life may not allow you to have some quality time with yourself. And that's okay because that's pretty obvious. In such a situation, try to take a break from your day and list out all the things you enjoy and love to do. Make your space and take your time to enjoy your favorite activities in the day, even if it is for a few minutes. You may read your favorite books, cook your favorite meal, perform your favorite hobby any other thing that you like to do.
It is essential to take your responsibility as no one can save you if you cannot help yourself in tough situations. Remember, God helps them, those who help themselves!
Avoid all the negative and draining conversations
It may seem impossible to keep yourself away from negative people all the time. We all have our hard days and a little bit of negativity in our surroundings. In such a situation, you should try to increase your odds of maintaining a right and positive mindset by avoiding every single negative and emotionally draining conversation that you have in your daily life.
Conversations that you have, people interact with, and your social circle has a lot to do with your mental health as it forms your surroundings and has a direct impact on your social and mental health.
Do not let negativity drain off all your energy. You should realize that it is all in your hands to cut off all the negativity from your life and take charge of it.
Celebrate your achievements
If you find yourself in the middle of a storm, it may have been a while since you have won something. Think of all the possible accomplishments that you have made so far, even if you could win the lottery you have decided to play, the tasks you have agreed to complete; it may be a good report or anything as such.
Finding purpose in small things can help you in lifting your spirits and make you proud of yourself throughout your entire day. Do not forget to make a mental note about them. Reflect upon your small wins and you up!
Be specific in setting your limits
You are the only person responsible for your wellness, and nobody can care for yourself better than you can. Be selective about the tasks that you assign to yourself and take full responsibility for it. You know when you are reaching your exhaustion level, and nobody else can do it better.
So, the next time when you see a stormy day ahead, make sure it's your time to cancel all the less important things that take your time unless it is something that makes you happy or refreshes your mind.
It may get hard for you to see the light at the end of the tunnel when you are going through the darkness of your life. These ups and downs may happen often, and so you need to learn how to stay happy even in the middle of a storm. Never let your negativity take over your opportunities and let your aspirations go in vain!
To read more such articles on personal growth, inspirations and positivity, subscribe to our digital magazine at subscribe here
Comments