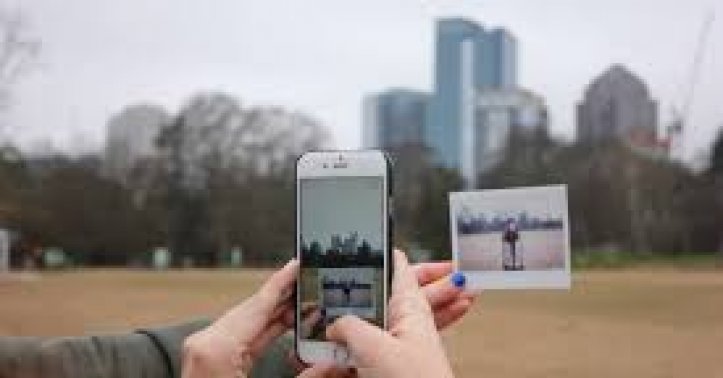 How to Leverage Instagram to Inspire Positive Living
Instagram is certainly much more than just a photo-sharing social media platform. With more than 1 billion MAUs, Instagram has been gaining traction by the day. It has become phenomenally popular over the years and is already well ahead of Pinterest and Twitter. Instagram pictures receive 23 percent more engagement on an average as compared to the Facebook images and Instagram promotes brand engagement almost 10 times more in comparison to Facebook.
A novel technique of running your business has emerged. 80 percent of users are following a minimum of a single brand on Instagram while 60 percent of users are learning about new products via Instagram. Moreover, 30 percent of Instagram users admit that they seem to have already bought a product that they came across on Instagram.
These statistics speak volumes about the amazing power of this photo-sharing social networking site. However, with 41% of users worldwide under 24 years of age, Instagram is regarded as predominantly the preferred social media channel of teenagers hence, there is increasing surveillance to check probable effects of the platform on mental health and overall well-being. As per the findings of a survey conducted recently by the 'Young Health Movement' and RSPH, Instagramming involves a lot of depression, stress, anxiety, worries of missing out, and bullying, etc.
We understand that Instagram is a powerful and versatile tool that could be leveraged with wisdom to promote positive living. As per https://www.huffpost.com, for developing a positive attitude in life, you must focus on appreciating what you have. It is best not to ever compare yourself with anyone else. You can never attain happiness if you are forever craving for something you do not have. You must try to be happy and satisfied with whatever you have or else, you would be feeling depressed and miserable yearning for something that is missing from your life.
You need to use Instagram in a manner that promotes a positive attitude and a positive way of life. Here are some expert tips to leverage this platform for inspiring positive living.
Let the World Know about What You Are Thinking
You must have a clear idea of what you are doing only then you could have a better perspective on the road you are taking. Sharing your thoughts and clear-cut ideas with the world would certainly make a positive and fruitful impact. If you are having a treasure, everybody else must be given an opportunity to enjoy it. If you have been successful in finding the way, you could help others to seamlessly follow it. You must consider inspiring others if you have a wonderful reason to do so. If you have something to say, better say it with respect for leaving an everlasting and positive impact. This should make you strong mentally. Buy 50 likes on Instagram and spread the message to a greater audience,
Draw Inspiration from Others
The mirror effect seems to be a reflection of yourself via the way others see you. By browsing through many other instances, you would wish to imitate certain positive attitudes and behaviors. You must understand your weaknesses and identify your strengths and always stay motivated to achieving something better.
Demonstrate Your Creativity
It is pretty natural if you do not have the luxury of time. But you must focus on demonstrating your creativity and innovation. By dedicating concerted efforts to the social media communication that is visual-oriented, we compel our inner artistic abilities to look for beauty and grace.
It is of Pivotal Importance to Be Nice
We know that being important makes you feel nice but it is even more important for you to be nice. You need to demonstrate balanced behavior. Be kind and well-balanced. You must leverage this powerful platform as an effective tool for spreading the need for instilling quality in all human relationships. Using the like key takes a split of a second but generates positivity and makes others feel happy, valued, and supported.
Focus on Building a Community
Community implies a social unit comprising individuals who care for and love each other. You may follow your classmates from school when you see them on Instagram after three decades. You may appreciate the good work of the foundation you admire. You must see the individual behind the account and welcome the idea of learning something important and valuable from every minute of Instagram exposure and interaction.
Maintain an Album of Cherished Memories & Personal Moments
There seems to be a huge difference between an artificial Instagram account that portrays life as perfect and a positive account that showcases perfect moments and slices of life. Life cannot be perfect. It passes through phases of bad and good moments, failures and success, defeats and victories. When you are prepared to beat the darkness and appreciate the light, you would experience the difference between unhappy individuals and happy souls.
Conclusion
Instagram could prove immensely helpful in remembering what matters to you most and stay focused on leading a positive life. It is important to leave your footprint in life via the kind of work you do. You may maintain a positive Instagram profile that showcases some of the most memorable moments and keep going through them regularly just to remind yourself of the reason why you are making such an effort when you are losing your reason to stay motivated and lead a positive life.
To read more such articles on personal growth, inspirations and positivity, subscribe to our digital magazine at subscribe here
Comments