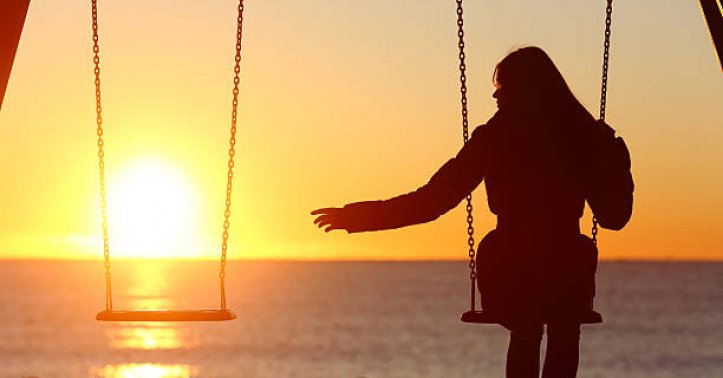 Losing a loved one : A possibility to gain upliftment
This article is dedicated to all those people who have experienced the pain of losing a loved one. Please read it when you are in a quiet space and practice it repeatedly. To see someone you love move on is difficult at any stage in life especially when we experience untimely death, it can shatter us beyond imagination. The pain is excruciating and often, it can leave us in a space of hopelessness.
There is no logical explanation for such life-altering experiences. When someone very close to your heart moves on, it leaves you with many unanswered questions. Often, it leaves with unfathomable pain in your heart that just doesn't end. Your friends and family as well-wishers will tell you to keep yourself distracted and that distraction will help to some extent, still, when you catch yourself alone, the pain comes back.
You may cry your heart out in low moments and realize that you are all alone. You may ask yourself a million times, has this happened to me? Is this real? You might even develop resentment towards some people in your life thinking about why they are not with me when you need them the most. You start expecting the world to understand your pain, your grief and sometimes, people do understand, however, it is never enough because the unique being you have lost is irreplaceable.
For many, this experience pulls them down in life. Can we do something to make this pain into an uplifting experience for ourselves? The answer is YES. WE CAN.
1. The first thing to do is to tell yourself that it's ok to acknowledge your pain. Expression and acknowledgement of grief are very important. Just the way you acknowledge your children, acknowledge your pain by saying - "I accept that I am experiencing deep pain".
2. Allow yourself to be one with the experience and feel all the emotions in totality. Say to yourself - " I am one with this experience".
3. Once you are experiencing it completely, at that moment, surrender the experience to the universe and silently affirm to yourself - " I am releasing this pain into the healing light of the universe and let this experience uplift me".
4. The moment you will surrender the experience and affirm repeatedly, you will start to experience a shift from within. It will open another window for you - the window of being uplifted.
This window will alter the nature of your pain. Instead of breaking you, it will integrate you. It will bring together different parts of you and pick the one which takes you ahead in life simply because you have created a very powerful intention at the lowest moment of your life. This will create a change at the level of your thoughts, feelings and actions. You might want to start helping people with similar experiences, you might start doing some voluntary work or start an NGO for a cause that moves you. You might feel drawn to remember the goodness of your loved one and carry that forward in your unique ways and that is a beautiful tribute to your loved one.
The memories will not haunt you, rather they will become a part of who you are and connect you to your capacity to love, grow and expand - all by adding a simple intention - "As I release this pain into the healing light of the universe, let this experience also uplift me". Most important you will create HOPE for yourself and people with similar experiences. Do it repeatedly, to experience the shift from within. From pain to an empathetic being who can understand another being's pain and can move on in life with love and compassion in their life. From a hopeless space to hopefulness and once you have experienced it, then please, share it.
To read more such articles on personal growth, inspirations and positivity, subscribe to our digital magazine at subscribe here
Comments