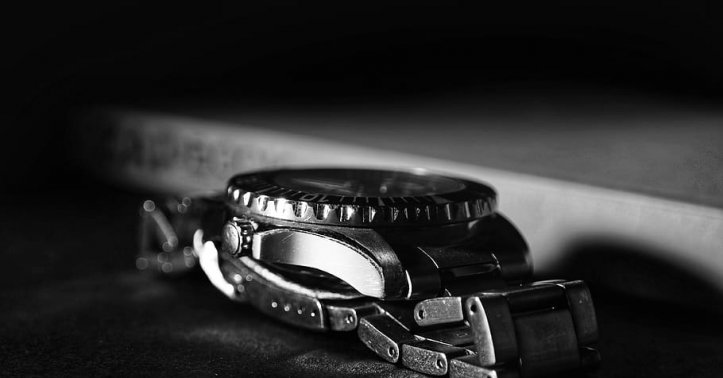 Seiko Singapore -Reasons to Invest in a Seiko Watch for your Collection
Have you been toying around with the idea of creating a personal watch collection? If yes, then you need to get careful about the brands you choose. And to make your watch collection, you don't need to be a millionaire. You can be an average wage earner and save every month, all year round to and then invest in a watch that you love. Do you want to start this year? If yes, then it's foolish not to invest in a Seiko watch. The best watches don't have to be the ones that cost you a fortune. Sometimes, a budget-friendly watch can add the much-needed class and gravitas to your collection as well.
Are you thinking about the reasons to invest in a Seiko Singapore watch? The following reasons can help you decide better:
1. It's worth all your money
Seiko watches are all quality and design packed in a sophisticated design! And quality is never cheap. So, even if it's not exorbitantly costly, you do have to pay the price for it. But today, you can choose from the affordable range of Seiko watches and still pick up a quality model. The brand makes use of high-end stainless steel for most of the driver's watch parts, that takes care of marine applications as well. The brand's Lumibrite is non-radioactive, permanent, and sustains five hours after getting exposed to the sunlight for two minutes. Some of the newer watch models come with an improved secured layer on the watch case. It's mostly called the DiaSheildcoating, which is a Seiko trademark.
2. You can get it serviced easily
Today, there are several people who opt-in for Seiko watches! Hence, it's evident that the brand would make provisions for product servicing and repair. Today, you can find shops that can service and repair a Seiko watch quickly, in comparison with other brands. Daily use or sudden blows might make the watch develop scratches or have problems with the inner body. The repair and servicing stores or centers can look into it and get the job done. There is expert watch repair personnel who can deconstruct and also rebuild the watch to the correct calibration fast. And your watch will be fit for daily use again.
3. It's a delight for every watch lover
No watch lover would want to invest in an ordinary watch! They need something to marvel at in each watch they own. Seiko watches are a complete delight to purchase and flaunt. The manufacturing and engineering process makes the watch a classy, meaningful, and worthwhile investment. The watch design and build are perfect for the corporate setting, allowing the wearers to flaunt it in their business meetings.
4. The variety will never fail you
Seiko's watch variants will impress you! Chances are if you've purchased one watch, you would want to own another. You can choose from the Solar Chronograph to the Marinemaster, depending upon your requirements, choice, and budget. The brand will never disappoint you.
These are some of the essential reasons that you may consider before investing in a Seiko watch. It will be a good investment, both in terms of a timekeeping device and style.
To read more such articles on personal growth, inspirations and positivity, subscribe to our digital magazine at subscribe here
Comments