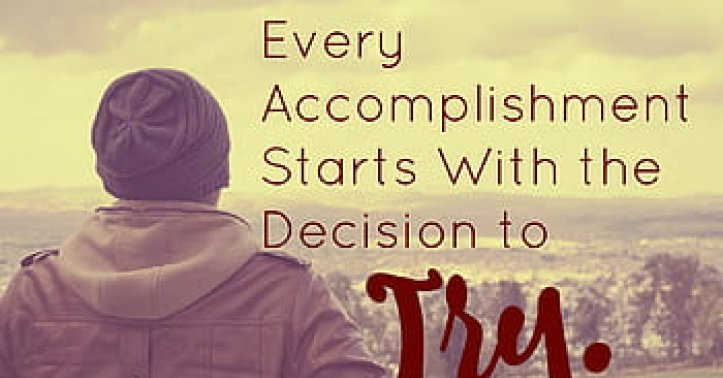 Stay Motivated With Some Powerful Quotes
Human beings feel uninspired or disheartened at some point in their life. We are not robots, and everyone can't stay positive all the time. In this cycle of life, we are not alone, and there are many people like us who are looking for inspiring advice or confidence-boosting quotes that will motivate them to survive the battle of life. According to Life Positive, motivational quotes are achieved through intrinsic and extrinsic factors.
Inspiration or positive energy can be drawn from anything starting from a placid lake to the rising sun. There are infinite places for drawing inspiration. When situations are against you, it becomes tough to remain determined and focused. Here are some best motivational quotes that will help people to deal with their agony or pain and start things all over again.
Quotes to Motivate Yourself
"Keep your face always toward the sunshine—and shadows will fall behind you." — Walt Whitman
This quote indicates that we all have to put our face towards the sun and allow the shadow to fall wherever it can. People link shadow with that of scary things, and here in this quote, it has been used as a metaphor for all the things which bother a person and hinders them from staying focused.
"The power of imagination makes us infinite." —John Muir meaning
This quote indicates that images do not come with any boundaries. The idiosyncrasy of it is it's limitless. A man can imagine and create new things by inculcating the value that helps him to achieve all the desires. To win all the struggles of daily life, a man needs to use his power of creativity and imagination.
"Try to be a rainbow in someone's cloud." —Maya Angelou
One should always bring positivism and happiness in the lives of other people; this is what the rainbow signifies here. One associates the dark cloud with negativism and problems in one's life.
Being strong means rejoicing in who you are complete with imperfections. -Margaret Woodhouse
One must accept oneself to become strong. Accepting oneself with flaws is the first step towards a beautiful life.
Nothing lasts forever. Not even your troubles. -Arnold H Glasgow
As we all know, nothing lasts forever, be it good times or bad times. So, one must not give up on their life or struggle.
A life spent making mistakes is not only more honorable but more useful than a life spent doing nothing. -George Bernard Shaw
We are taught that failures need to be ignored or chided, and one must avoid making mistakes. But you must spend your life doing nothing due to the fear of making mistakes. It is better to make mistakes and learn from them than doing nothing at all.
Success is the sum of small efforts, repeated day in and day out - Robert Collier
To celebrate accomplishments, one must overcome challenges. One needs to make small efforts every day to achieve success.
Genius is 10% inspiration, 90% perspiration." - Thomas Edison
One cannot solely depend on inspiration but on hard work to achieve success.
Conclusion
These quotes will help you to kick start your life. Motivational quotes help to clear the cloudy vision we have towards life.
To read more such articles on personal growth, inspirations and positivity, subscribe to our digital magazine at subscribe here
Comments