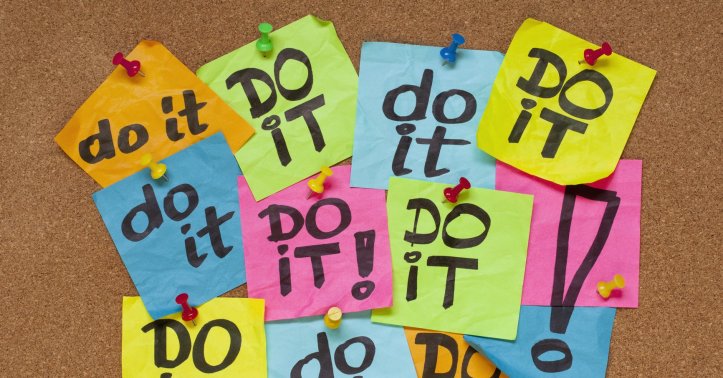 Stop Procrastinating and Start Living
Every human has procrastinated at some point in their life. Procrastination is one of the worst human habits. There is nothing productive and positive about it. The official definition for procrastination is the act of delaying or putting off tasks. These tasks don't vanish when procrastinating; they simply become more of an urgent matter at a later date.
So why do people procrastinate? Procrastination is thought to be a result of laziness, but that's not the case. Procrastination is often the brain's way of trying to shut off. Sometimes, it can even be the result of a condition such as ADHD. People with ADHD find it hard to stay focused on one task. Instead, they procrastinate it out of their lives for a short while.
Procrastination is such a negative habit, so how do you make it stop? There are a few ways of kicking procrastination to the curb. Here are some of the most successful ways of doing so.
Early Morning Rising
Early morning rising is not for everyone, but there are so many benefits of doing so. Humans are far more likely to be productive in the early morning. Our brains are hard-wired to think that the evening time is a time for relaxation, and therefore it's almost impossible to get anything productive done during this time.
The earlier you wake up, the easier it's going to be to get things done. Some of the biggest business tycoons in the world, and most online influencers, advocate getting up earlier in the morning to beat procrastination. Dip your toes into the water and try waking up an hour earlier than you would do. The sweet spot would be around 6 am.
If you want to push the boat out, you could try joining the 5 am club, a concept from the book The 5 am Club by Robert Sharma. The 5 am club is a concept that gets you to wake up at 5 am and spend 20 minutes reading, exercising, and 20 minutes planning. It's a great way to start the day and keeps your mind focused and sharp.
Boredom Curing
Boredom is one of the leading reasons for procrastination. Finding life a little bit dull leaves individuals with no motivation to live life. It leads to procrastination even for the most essential tasks. There are plenty of ways to cure boredom; one of the best is trying something new.
It's easy for life to become a little stale, and trying something new helps rejuvenate life experiences. If you're wondering what to do when bored, here are some great ideas that'll help you to pass the time and will even help you to find something new that you enjoy:
Outdoor adventures
Gaming
Blogging
Photography
Yoga
Micro Tasking
Micro-tasking is one of the best ways of kicking procrastination to the curb. People usually procrastinate because of a build-up of anxiety about the number of tasks that need doing in the day. Waking up and starting the day by listing all the things that need doing and getting anxious and procrastinating is a toxic cycle. Micro-tasking is the way of solving that. Micro tasking is the process of organizing what needs doing in the day, then doing it bit by bit.
Here's a prime example. If you know you need to clean the bathroom, but the thought of doing it all fills you with enough dread that you don't do it, compartmentalize the tasks and do them one by one. Clean the bath or shower and have a 30-minute break; then go back and do the sink or the toilet. This goes on until the whole bathroom is clean.
The same principle can be applied to anything you need to do in life. It's better to get a few smaller tasks done in the day than stress so much about big tasks and end up procrastinating them out of your life.
A Failure To Plan Is A Plan To Fail
This saying has been around for years. A failure to plan is a plan to fail, and often people find themselves procrastinating because there has been no solid plan for the day. Planning is a simple habit to introduce in your life.
It helps organize the thoughts in your mind and prevents tasks from being missed. Planning also enables you to feel as though your life is in order. All you need to do is buy a simple planner and write down the things you need to do for the day the night before.
Procrastination affects most people. 84% of the world's population admits to experiencing procrastination, and only 14% of people say they rarely procrastinate, so you're not alone. That doesn't make it right. If you want to be a more well-rounded person with more motivation, use the tips provided above to stop procrastinating and start living.
To read more such articles on personal growth, inspirations and positivity, subscribe to our digital magazine at subscribe here
Comments