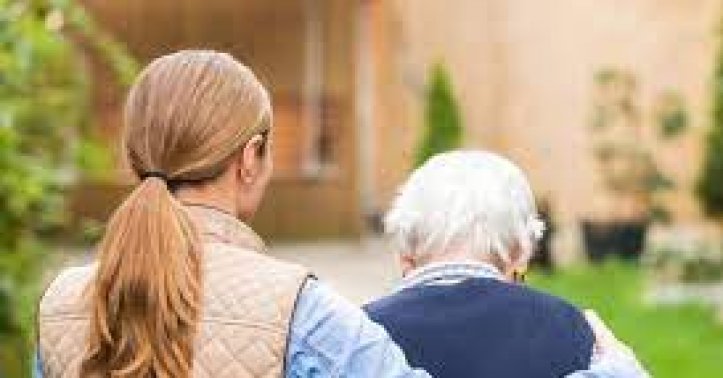 Top Tips to Help a Loved One with Dementia
Dementia is a challenging condition that affects millions of people around the world. It is not only the individual diagnosed but also their family and friends who provide care and support. If you have a loved one with dementia, you know how vital it is to understand their needs and offer them the best care and quality of life possible. In this blog post, we'll explore some top tips to help a loved one with dementia navigate this journey with compassion and effectiveness.
1. Educate Yourself About Dementia
One of the first steps in providing support for someone with dementia is to educate yourself about the condition. Dementia is not a single disease but a collective term for a range of cognitive impairments, with Alzheimer's being the most common. Understanding the specific type of dementia your loved one has can help you anticipate their needs, behaviors, and potential challenges. Numerous online resources, books, and local support groups can provide you with valuable insights and knowledge.
2. Foster Open Communication
Effective communication is key when caring for someone with dementia. While their cognitive abilities may decline over time, maintaining a sense of connection through conversation is vital for their emotional well-being. Use clear and simple language, maintain eye contact, and speak slowly. Be patient, give them time to respond, and be a good listener. Also, non-verbal cues such as facial expressions and body language can often convey more than words.
3. Create a Safe and Supportive Environment
Modifying the living environment to ensure safety is essential. Remove potential hazards like loose rugs, install handrails, and put childproof locks on cabinets if needed. Label important items and create a daily routine to provide a sense of structure and predictability. Familiarity can help reduce confusion and anxiety.
4. Encourage Independence
While dementia can erode a person's ability to perform daily tasks, it's essential to foster independence as much as possible. Simple tasks like dressing, preparing a snack, or choosing an outfit can provide a sense of accomplishment and maintain their dignity. Be patient and offer guidance when needed, ensuring they are actively engaged in their own life.
5. Nutritional Care
Nutrition plays a vital role in the well-being of your loved one. Dementia can affect their eating habits, so it's crucial to monitor their diet closely. Ensure they get a balanced and nutritious diet, and consult a healthcare professional for advice on supplements if necessary. Specialized utensils and mealtime routines can also help in maintaining their independence.
6. Stay Informed About Medications
As dementia progresses, your loved one may require medication to manage symptoms or slow the progression of the disease. It's vital to stay informed about their medications, including dosages and schedules. Use pill organizers or automated dispensers to make sure they take the right medications at the right time. Regularly consult with their healthcare provider to review their medication regimen and make any necessary adjustments.
7. Offer Emotional Support
Dementia can be an isolating experience, and your loved one may feel frustrated, anxious, or depressed at times. Providing emotional support is crucial. Spend quality time together, engage in activities they enjoy, and be a source of comfort. Encourage them to express their feelings and thoughts, even if they repeat themselves. Knowing that you are there for them can make a world of difference.
8. Seek Professional Help
Caring for someone with dementia can be overwhelming, both physically and emotionally. Don't hesitate to seek professional help when needed. This can include hiring in-home caregivers, exploring adult daycare programs, or considering respite care to give yourself a break. Also, care homes are a viable option if providing care becomes too challenging, and you can no longer meet your loved one's needs at home. Care homes offer specialized care and a safe, structured environment.
9. Join a Support Group
Caring for a loved one with dementia can be an incredibly lonely journey. Joining a support group for caregivers can provide you with a sense of community and valuable insights. These groups are often filled with individuals who are going through similar experiences, and they can offer emotional support and practical advice.
10. Take Care of Yourself 
It's easy to become so immersed in caregiving that you neglect your own well-being. Remember that taking care of yourself is not a selfish act but a necessity. Maintain a healthy lifestyle, get enough rest, and seek opportunities for relaxation and respite. Your own well-being is crucial for providing the best care for your loved one.
Supporting a loved one with dementia requires patience, education, and a deep well of compassion. By creating a safe and supportive environment, staying informed about their condition and medications, and seeking help when needed, you can provide the best care possible. Remember that you're not alone on this journey; there are numerous resources and support networks available to help you navigate the challenges of dementia caregiving.
To read more such articles on personal growth, inspirations and positivity, subscribe to our digital magazine at subscribe here
Comments