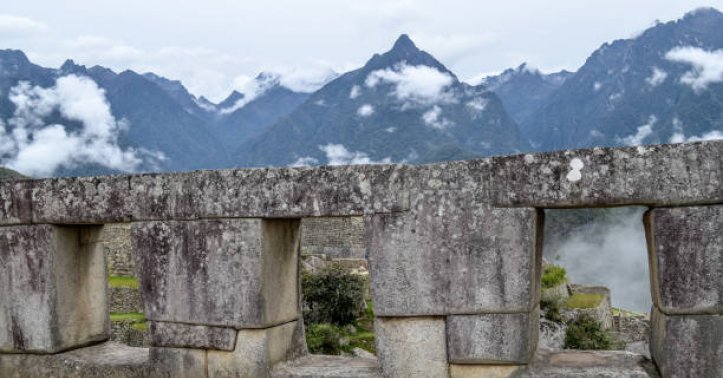 6 Tours That Will Make You Want to Take a Gap Year
6 Tours That Will Make You Want to Take a Gap Year
Traveling is one of the best ways to discover yourself, meet new friends, and get acquainted with as many cultures as possible. Many people believe they have all the time in the world in the future. Yet, what can be better than enjoying the moment and taking a break from your student responsibilities? Especially with some of the destinations that cannot wait to be explored.
It's true that taking a gap year can be a tough decision. The pressure from your parents, your peers, and the overall feeling of being left out can be overwhelming. Yet, while you are figuring out the question "how to write my term paper on WritePaper.com" and organizing future arrangements, you might want to look out for hot tours and destinations. After all, a gap year is a perfect chance to gain work experience, know what you want to study, and prepare for increased homework flow.
Touring can be one of the most beneficial ways to enjoy traveling. You are not limited to one destination, which increases your chances of understanding your journey better. At the same time, you get to decide where and when your adventures begin and end.
Europe
Many people put Europe in a single category without differentiating countries and cultures there. "Where were you last summer?" someone asks, and you hear a dry response: "Europe." But Europe is much more than an abstract concept.
Sweden - Denmark - Norway
Why choose one Scandinavian country if you can enjoy them all? Scandinavia is famous for its universities, UNESCO-listed historical landmarks, breathtaking seashores, and beautiful modern cities. One of the best ways is to start in Stockholm, the capital of Sweden. Enjoy the Old Town (Gamla Stan), various museums, and architecture ensembles before taking a trip to your next destination.
Denmark's capital, Copenhagen, offers you a similar experience of old architecture with a modern approach to it. You can take a canal cruise to the Christiansborg Palace and enjoy the local Torvehallerne food market. Oslo will be the end destination in your adventure, where you get to explore the mountains and nature of Norway. Norway has unique fjords that are a must to see and experience.
Estonia - Latvia - Lithuania
Many students love Estonia's capital because it's very remote-studying friendly with an opportunity to enjoy the most of it while having to join your classes. Tallinn has everything from castles to modern museums with rich history and beautiful spots to enjoy your day. Your next destination would be Latvia's capital Riga with its astonishing architecture and beautiful river cruises.
Lithuania's capital, Vilnius, is a city of wonders. You get to walk all across the Old Town with a variety of nightclubs and bars right next to theaters and small vinyl shops. It has everything you need to feel inspired and more. Where else might you want to experience your gap year if not Vilnius?
Croatia - Bosnia and Herzegovina - Montenegro
Balkans are often overlooked in favor of more popular Central Europe destinations. You can start in Zagreb, the capital of Croatia. It is one of the best places that combines traditional fares and modern nightlife. The next destination would be Mostar in Bosnia and Herzegovina and its iconic Old Town spots.
Following up with Kotor, Montenegro, you get to see the unique cobbled streets of an Old Town. It's a port city with the opportunity to enjoy hiking, walking, and spending time near the water. The Balkans are perfect for road trips and hitchhiking experiences with your friends. You might want to see as much as possible while you stay here.
Asia
The Asian region is one of the most popular tourist destinations for a good reason. It's a portal to a completely different culture. Yet, many people stick to a safe plan to explore East Asia or pay attention to one country in the southeastern region (for instance, the Philippines). Create a unique tour to learn more about these countries.
Vietnam - Cambodia - Thailand
This tour will be crucial for people who love to submerge into cultures. Start your journey in Bangkok, Thailand, and learn all about temples, ancient canals, and other national landmarks. Here, you have a unique chance to explore local markets and foods. Then, move to Siem Reap in Cambodia to explore unique religious sites. Here, you can find the Khmer Empire's architecture and achievements and the natural beauty of this country.
In Vietnam, it's highly recommended to visit Hanoi and plenty of its museums and temples. It's also a perfect place to enjoy local water puppet performances, unique to Vietnamese culture. At the same time, don't miss the opportunity to see Halong Bay included in the World Natural Heritage Area. You will never forget the trip to these countries.
New Zealand
Not many people talk as much about all the opportunities that New Zealand offers its travelers. It has everything from snowy mountains, subtropical forests, and a beautiful coastline to explore. One of the most efficient ways would be to rent a car and just explore it throughout.
Auckland - Bay of Islands - Matakana
Start your journey in Auckland, the famous City of Sails. It's one of the largest metropolitan areas and has access to the Tasman Sea and the Pacific Ocean. It's perfect for getting acquainted with locals before moving to more natural areas. Traveling to the Bay of Islands will include seeing Puhoi, Whangarei, and Kawakawa.
Always sign up to visit local museums and attractions to learn more about native Maori culture. The next stop from the Bay of Islands will lay through Hokianga and Omapere. It takes a lot of time to avoid rushing and just see with your eyes everything that New Zealand has to offer.
Australia
Australia is another place for an out-of-this-world experience. It's home to many flora and fauna species and high-tech cities with unique cultures. It's a must to include on your bucket list, but beware, it can make you want to take a gap year for sure.
Pacific Highway: Brisbane - Sydney
This tour lies between Australia's two largest cities. Along the way, you get to explore the beautiful Pacific coast and other unique landmarks. Whether you start at Brisbane or Sydney, you get to explore such points as Gold Coast, Byron Bay, Coffs Harbor, Lennox Head, and Hunter Valley.
It's crucial to take your time exploring Australia or any other country for this matter. It gives you a unique chance to see national parks and just enjoy warm weather with little to no worries. It's also better to rent a car to fully explore the coastal side and change your route along the way, adding new sites to the list. At the end of your journey, you can explore metropolitan areas and visit various museums and other cultural landmarks.
The Bottom Line
Of course, you don't have to take a gap year to still enjoy everything traveling has to offer you. Yet, when you explore different routes and plan your trip ahead, you want to have as much time as possible. Traveling is much more than just moving from point A to point B to take a few pictures and head home. It's all about talking to people, seeing and experiencing nature, and being close to the cultural achievements of other countries.
To read more such articles on personal growth, inspirations and positivity, subscribe to our digital magazine at subscribe here
Comments