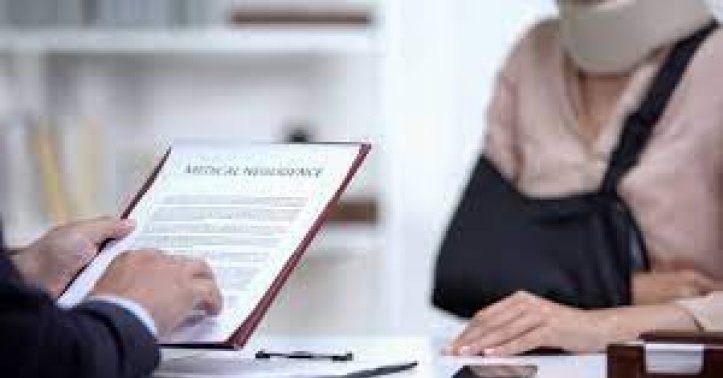 5 Key Components of a Successful Personal Injury Settlement
Navigating through a personal injury case can often feel like traversing a maze. Every step must be calculated, and your decision can significantly impact your chances of securing a fair settlement. In fact, recent data from legal research indicates that individuals represented by personal injury lawyers are more likely to receive higher compensation than those who navigate the process on their own. Given the stakes, consulting a personal injury lawyer in Chicago or wherever you're located can be invaluable. This article will guide you through the five crucial elements that can make or break your personal injury settlement.
1. Timely and Accurate Documentation
Documentation serves as the foundation of your case, much like a blueprint for a construction project. Without accurate and timely documentation, the building—your case—may not hold up in court or during negotiations.
Police Reports: Immediately after an accident, seek legal help and call the police to have an official report made. This document serves as a trustworthy account and adds credibility to your claims.

Photographic Evidence: Photographs provide visual proof that can significantly strengthen your case. Capture images of the accident scene, vehicle damages, and any visible injuries. These photos can paint a vivid picture that words alone may not adequately describe.

Medical Records: These are akin to a car's service history when selling it. No buyer would take you seriously without a history; the same goes for your claims. Medical records offer tangible proof of your injuries and the treatments you've undergone, making it difficult for the opposing side to dispute your case.

Witness Statements: Collect as many eyewitness accounts as possible. These testimonies can offer alternative perspectives that can validate your claims.
2. Medical Evaluation and Continuous Treatment
Health assessments in personal injury cases are as critical as blueprints in architectural projects. Skipping this step may cause your case to crumble.
Initial Check-up: Your health should be your utmost priority. After an accident, seek legal help and undergo a medical examination, even if you think you're uninjured. Adrenaline can often mask symptoms of injuries.

Follow-up Treatment: Consistency in your treatment not only aids in your recovery but also demonstrates the severity of your injuries. The opposing counsel can exploit any gaps in treatment to argue that your injuries are not as serious as you claim.
Medical Expertise: If your injuries require specialized medical attention, consult specialists rather than just sticking to a general physician. Specialized evaluations add another layer of credibility to your claims.
3. Professional Legal Representation
A professional agent in any specialized field can help you navigate complex and often murky waters. Similarly, a personal injury lawyer in Chicago or any other city can steer you through the confusing terrain of personal injury law.
Initial Consultation: The first meeting with your attorney can set the tone for your entire case. Prepare a list of questions and gather all necessary documents before this initial consultation.

Legal Strategy: Every chess player needs a strategy to win; the same goes for your case. Your attorney should be able to outline a legal pathway tailored to your specific situation.

Negotiation Skills: Having a lawyer with excellent negotiation skills can secure favorable terms without the emotional and financial toll of a court battle.
4. Realistic Expectations and Demands
Setting realistic expectations is similar to creating a roadmap for a journey. You must know your destination and how to reach it.
Calculate Costs: Before negotiating, make a comprehensive list of your expenses, including medical bills, lost wages, and future treatments. This calculation will help you establish the minimum amount you will accept.

Initial Offer: Always start the negotiation higher than the amount you expect to settle for. This strategy gives you room to maneuver during negotiations.

Know Your Worth: An awareness of the worth of your case, based on prior settlements and court rulings, can protect you from being short-changed.
5. Preparedness for Court Proceedings
When negotiations stall or fail, the court becomes the alternative.
Strong Portfolio of Evidence: Your evidence collection serves as your armor and weaponry in court. Organize your evidence meticulously, as its quality and presentation can sway the judge and jury.

Understanding Court Procedures: Being unfamiliar with court rules is like playing a game without knowing the rules; you're likely to lose. Educate yourself on the courtroom proceedings or, better yet, let your attorney guide you.

Mental Readiness: Court processes can be long and emotionally taxing. Emotional resilience can help you keep your composure, contributing to a more favorable outcome.
A successful personal injury settlement is not an accident but the result of careful planning, documentation, and representation. By focusing on these five key components and seeking professional legal guidance, you stand a far better chance of securing the settlement you deserve.
To read more such articles on personal growth, inspirations and positivity, subscribe to our digital magazine at subscribe here
Comments