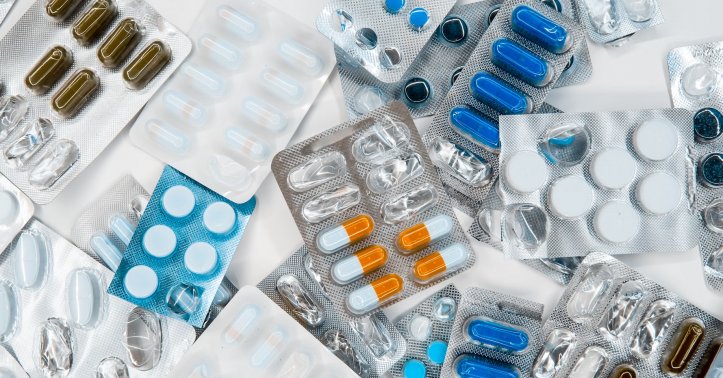 7 Eye-Opening Facts Everyone Should Know About Drug Addiction
Drug addiction is an epidemic that plagues our society, yet it's often misunderstood and unfairly stigmatized. What many don't realize is that drug use disorder is a serious medical condition with complex biological, psychological, and social roots. To truly understand the dynamics of substance abuse disorders, one must become aware of the facts surrounding them.
In this blog post, we'll be exploring seven eye-opening facts about drug addiction, from what constitutes addiction to how to recognize when someone may need treatment, that everyone should know about in order to better comprehend this insidious issue. So if you're ready to expand your understanding on this matter, join us now as we dive into these informative revelations!
1. The Definition of Drug Addiction and its Impact on Society
Drug addiction is a serious issue that affects not only the individual struggling with substance abuse but also their loved ones, communities, and society as a whole. It is a disease that alters the brain's chemistry, leading to compulsive drug use despite its harmful consequences. Addiction often leads to negative impacts on physical health, mental well-being, employment, relationships, and financial stability.
The societal impacts of drug addiction are significant, ranging from increased crime rates, higher healthcare costs, and a strain on the economy. Understanding and addressing the issue of drug addiction is vital to prevent further damage to individuals and society. It requires a combination of education, prevention, and treatment programs to assist those in need and minimize the adverse effects of addiction.
2. Substance Abuse Affects all Ages, Races, and Socioeconomic Groups
As our communities struggle to combat the epidemic of substance abuse, it's clear that this issue has no boundaries. Regardless of age, race, or socioeconomic status, individuals from all walks of life are being affected by drug and alcohol addiction.
From teenagers to seniors, from white-collar professionals to those facing poverty, we're seeing the devastating consequences of substance abuse play out in our families, neighborhoods, and society at large. The need for effective prevention, intervention, and treatment programs is more urgent than ever as we work to address the root causes of this complex problem and help those who are struggling to find a path towards recovery.
3. Drug Abuse Can Result in Serious Health Risks
Whether it's prescription drugs, illicit substances, or alcohol, addiction can wreak havoc on the body and mind. Substance abuse has the potential to cause physical, mental, and emotional harm. Some of the most common health risks associated with drug abuse include addiction, liver disease, heart damage, brain damage, and even death.
It's important to understand the gravity of drug abuse and its potential dangers in order to prevent further harm. Nowadays, for instance, there are counterfeit pills laced with fentanyl which often leads to fatal overdoses. Therefore, those struggling with addiction should seek out help and support to overcome its harmful effects and enjoy a healthier, more fulfilling life.
4. Drug Addiction Is Treatable with the Right Help
It's important to remember that addiction is a disease, and as with any disease, seeking treatment is crucial. With the right care and support, addicted individuals have a much higher chance of recovery. This can include a combination of therapy, support groups, and medication-assisted treatment.
There is no one-size-fits-all approach to addiction treatment, but with a personalized plan and the right team of professionals, long-term recovery is possible. Don't let fear or shame hold you back from seeking help. Remember, addiction is a disease, and treatment is available.
5. Substance Abuse Can Lead to Legal Problems
Sadly, among other things, substance abuse can also lead to legal problems. When people become addicted to drugs or alcohol, they often lose sight of their priorities and make decisions that can put them on a collision course with the law. The legal consequences of substance abuse can be severe, ranging from fines and probation to jail time and even loss of custody of children.
Whether it's driving under the influence or selling drugs, the risks associated with substance abuse are clear. That's why it's essential to seek help if you or someone you know is struggling with addiction. With the right support and resources, it's possible to overcome addiction and avoid the legal problems that come with substance abuse.
6. Treatment Options for Recovering Drug Addicts
Addiction can be a challenging struggle, but recovery is possible. There are many different treatment options available for those looking to overcome drug addiction. Behavioral therapy, medication-assisted treatment, and support groups are just a few of the options available. Behavioral therapy can help individuals modify their attitudes and behaviors related to drug use, identify and cope with triggers, and develop healthier life skills.
Medication-assisted treatment combines behavioral therapy with medications to tackle both the physical and psychological aspects of addiction. Support groups, such as Narcotics Anonymous, offer a community of people who have also struggled with addiction and can provide encouragement and accountability. Recovery is a journey, but with the right treatment and support, it is a journey that can be successful.
7. Prevention and Education Are Key to Reducing Drug Abuse in Society
Drug abuse is a pervasive problem in our society that affects individuals, families, and communities. The key to reducing drug abuse lies in prevention and education. Prevention efforts should start at an early age when children are taught about the dangers of drug abuse and how to resist temptation.
Education should also be offered throughout a person's life, informing them about the risks of drug abuse and how to get help if they develop an addiction. Through these efforts, individuals are empowered to make informed decisions and lead healthy, fulfilling lives.
As we have seen, drug addiction is a rampant problem across all ages, races, and socioeconomic groups in society. Without proper help and intervention, those suffering from addiction are likely to suffer serious health risks, legal problems, and potentially death. That being said, there is hope for those who are addicted – with the right help and treatment options made available, we can see people recovering from this debilitating disease every day.
Prevention and education are two vital components of decreasing drug addiction across society; raising awareness of the issue and providing guidance to youths on healthy decision-making are essential components of combating substance abuse. Thanks for reading!
To read more such articles on personal growth, inspirations and positivity, subscribe to our digital magazine at subscribe here
Comments