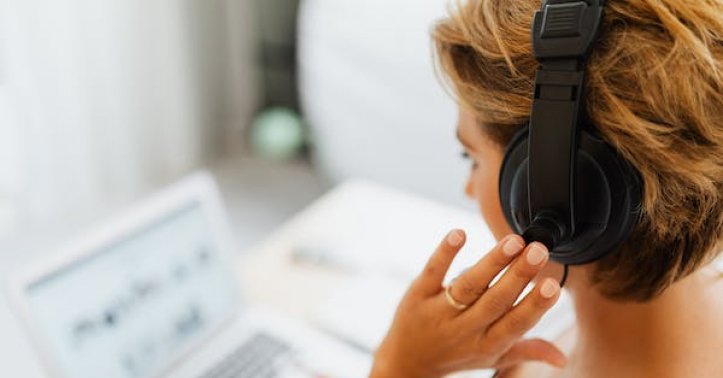 Everything You Need to Know About HIPAA Compliant Answering Services
Data protection is paramount in today's digital age, especially in sensitive industries like healthcare. That's where HIPAA-compliant answering services come into play. These cutting-edge solutions provide excellent customer service and keep patient information safe and secure.
Benefits of Using HIPAA-Compliant Answering Services
HIPAA-compliant answering services provide numerous benefits to healthcare providers. Let's take a closer look at some of the key advantages:
Enhanced Privacy and Confidentiality: One of the primary benefits of using HIPAA-compliant answering services is the assurance of enhanced privacy and confidentiality. Healthcare providers deal with sensitive patient information daily, and ensuring this data remains secure is crucial. HIPAA-compliant answering services adhere to strict security protocols, including encryption and secure data storage, to protect patient information from unauthorized access. This not only helps to maintain patient trust but also ensures compliance with HIPAA regulations.
Professional Call Handling: HIPAA-compliant answering services employ trained professionals experienced in handling medical calls. These professionals undergo rigorous training to ensure they understand the importance of patient privacy and confidentiality. They are well-versed in medical terminology and can effectively communicate with patients, providing accurate information and assistance. This professionalism contributes to a positive image of medical practices and improves patient satisfaction.
24/7 Availability: Healthcare providers understand the importance of always being available to their patients, especially in emergencies. A top HIPAA compliant answering service offers round-the-clock availability, ensuring that patients can reach their healthcare providers whenever they need assistance. These services provide uninterrupted access to medical professionals after office hours, on weekends, or during holidays. This level of accessibility not only improves patient satisfaction but also contributes to better patient outcomes.
Streamlined Workflows: HIPAA-compliant answering services help streamline workflows for healthcare providers. By taking over the task of answering phone calls and managing appointments, these services free up valuable time for medical staff to focus on providing quality care. With automated appointment scheduling systems and seamless integration with existing practice management software, HIPAA-compliant answering services improve efficiency and reduce administrative burdens. This allows healthcare providers to optimize their resources and deliver better patient care.
Cost Savings: Outsourcing answering services to HIPAA-compliant providers can result in significant cost savings for healthcare practices. Medical practices can reduce overhead expenses by eliminating the need for in-house receptionists or call center staff. Additionally, efficiently handling patient calls minimizes the risk of missed appointments and improves patient retention, ultimately leading to increased revenue. The cost-effectiveness of HIPAA-compliant answering services makes them an attractive solution for healthcare providers of all sizes.
Now that we've explored the benefits of HIPAA-compliant answering services let's delve into the features you should look for when choosing a service provider.
Features to Look for in HIPAA-Compliant Answering Services
When selecting a HIPAA-compliant answering service, it's essential to consider the following features:
HIPAA Compliance: The primary requirement for any HIPAA-compliant answering service is adherence to HIPAA regulations. Ensure the service provider has robust security measures to protect patient data, including encryption, secure storage, and access controls. They should also have policies and procedures to address potential breaches and ensure prompt reporting and remediation.
Secure Messaging: Look for a service that offers secure messaging capabilities. This feature allows healthcare providers to exchange sensitive information with their patients securely. Messages should be encrypted in transit and at rest, and access should be restricted to authorized individuals. Secure messaging enhances patient communication and supports efficient collaboration among healthcare team members.
Appointment Scheduling: An effective HIPAA-compliant answering service should have automated appointment scheduling capabilities. This feature allows patients to schedule appointments conveniently, reducing the burden on medical staff and minimizing the risk of errors. Look for a service that integrates with your existing practice management software to ensure seamless coordination and accurate scheduling.
Customizable Scripts: Consider a service that allows you to customize call scripts to align with your practice's unique needs. This ensures that the answering service accurately represents your brand and provides consistent, high-quality service to your patients. Customizable scripts enable the service to handle specific scenarios or inquiries according to your practice's protocols.
Bilingual Support: If your patient population includes individuals who primarily speak a language other than English, look for a HIPAA-compliant answering service that offers bilingual support. This feature ensures effective communication with patients with limited English proficiency, enhancing their overall experience and facilitating better healthcare outcomes.
Now that you know the key features to consider, let's move on to some tips for choosing the right HIPAA-compliant answering service for your business.
Conclusion
Healthcare providers must stay updated with the latest solutions as technology advances, prioritizing patient privacy. HIPAA-compliant answering services offer a range of benefits, from enhanced privacy and confidentiality to streamlined workflows and improved patient satisfaction. By unlocking the benefits of HIPAA-compliant answering services, medical practices can improve customer service while maintaining the highest data security standards.
When choosing a HIPAA-compliant answering service, prioritize features such as HIPAA compliance, secure messaging capabilities, appointment scheduling, customizable scripts, and bilingual support. Selecting the right HIPAA-compliant answering service can enhance patient communication, improve efficiency, and ultimately deliver better healthcare outcomes.
To read more such articles on personal growth, inspirations and positivity, subscribe to our digital magazine at subscribe here
Comments