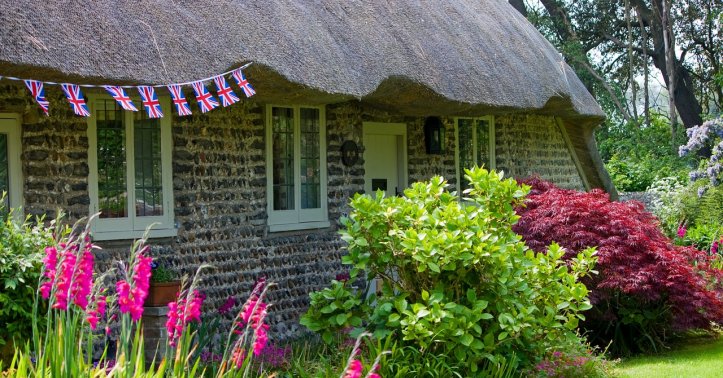 Garden Therapy Delight: How to Combine Design and Health for a Serene Oasis
Welcome, gardening enthusiasts! Picture your garden as not just a visual treat, but also a health sanctuary. Imagine vibrant florals paired with lush, nutrient-rich vegetables, all in your backyard. It's time to infuse design and health into your garden, creating an oasis that soothes the eyes and nurtures the body. Ready? Let's embark on this exciting journey of creating your very own therapeutic, aesthetically pleasing garden.
Use Healing Plants
Healing plants play a pivotal role in merging aesthetics and wellness. Fitting them into large ceramic planters in the garden will give it an elegant and unique touch. These plants, with their vibrant colors and varied textures, not only enhance the visual appeal of your outdoor area but also offer numerous health benefits. Lavender, for instance, known for its soothing purple hue and delightful fragrance, can help reduce anxiety and improve sleep. Aloe vera, with its striking architectural form, serves as an excellent burn remedy. Echinacea, a bright, cheerful flower, boosts the immune system. These plants can be artfully arranged in garden beds, pots, or borders, creating a striking visual impact.
The strategic placement of these plants considering their sunlight and watering needs can create a stunning pattern and add dynamism to your garden design. This practice fosters a calming environment that not only pleases the senses but also promotes overall wellness. Harvesting these plants fosters a direct relationship with nature, emphasizing the concept of the garden as a therapeutic retreat.
Use Organic Soil
Choosing organic soil is another crucial step in creating a health-infused garden design. It is teeming with nutrients that not only ensure robust plant growth but also yield healthier produce. Rich in minerals and beneficial microbes, it enhances the sustainability and resilience of your garden, making it more capable of withstanding pests and diseases. This translates to a visually stunning garden that's also a bountiful source of health-boosting produce.
Moreover, the dark, rich color of organic soil provides a visual contrast to the vibrant hues of the plants, adding depth and richness to your garden design. Therefore, organic soil is not just a healthy choice, but also a design-forward one, helping you create a garden that's as visually delightful as it is health-promoting.
Create Functional Zones
A great garden should have multiple purposes, and the best way to achieve this is to determine certain zones. Here are some you could incorporate:
Entertainment area

Relaxation zone

Vegetable or herb garden

Flower beds and borders

Children's play area

Outdoor kitchen or cooking area

Water feature

Wildlife habitat

Yoga or meditation corner

Tool shed or storage area

Composting area

Reading nook
They offer visual structure and purpose to different areas, creating a pleasing aesthetic flow. For instance, a relaxation zone with a hammock and aromatic plants can be a tranquil nook for stress relief. A vegetable garden zone not only adds diverse colors and textures but also provides fresh, nutritious produce.
Additionally, a yoga corner surrounded by greenery can serve as a peaceful meditation space. Therefore, functional zones in a garden seamlessly blend design elements with health-promoting features, creating a harmonious, therapeutic, and visually appealing sanctuary.
Maximize Sunlight and Shade
Sunlight fosters the growth of sun-loving plants, enhancing your garden's visual appeal with their vibrant colors and promoting health with their rich nutritional content. Design-wise, sun-drenched areas can host a vegetable patch or a flower bed, creating a lively, colorful corner.
Conversely, shaded areas provide relief from the summer heat and serve as perfect spots for shade-loving plants. These areas are ideal for creating a serene relaxation zone, featuring a hammock or a bench, surrounded by lush ferns and hostas. Thus, managing sunlight and shade effectively can help you craft a garden that is not only visually balanced but also promotes wellness through a variety of plant life and functional spaces.
Make It Accessible
Making your garden easily accessible is key to merging design and health benefits. Easy-to-navigate paths with firm, flat surfaces allow everyone, regardless of physical ability, to explore and enjoy the garden. Raised beds and vertical gardening strategies, such as trellises or wall-mounted planters, make tending to plants easier for those with mobility issues, encouraging physical activity and interaction with nature.
Moreover, accessibility features can enhance the garden's aesthetic appeal. For instance, a winding, pebbled path or a beautifully constructed raised bed can be visually appealing design elements. By ensuring your garden is accessible, you not only create a space that invites everyone to connect with nature and reap its therapeutic benefits but also add a unique charm to the garden's design.
Add Water Features
Visually, water elements like ponds, fountains, or birdbaths can add a mesmerizing focal point to your garden, enhancing its aesthetic appeal with captivating reflections, movement, and light play. On the health side, the tranquil sound of flowing water promotes mental calmness, reducing stress and inducing relaxation.
Furthermore, water elements attract an array of beneficial wildlife like birds and butterflies, encouraging biodiversity, and offering you an opportunity to engage with nature more intimately. Therefore, adding water features to your garden not only elevates its aesthetic allure but also creates a serene, health-promoting sanctuary where nature, design, and relaxation intertwine beautifully.
Encourage Biodiversity
A rich variety of plants, insects, and birds each bring their own distinctive colors, shapes, and behaviors, creating a dynamic, evolving tableau that's a feast for the eyes. Design-wise, biodiversity adds depth, texture, and dynamism to your garden, presenting an ever-changing visual spectacle throughout the seasons. On the health side, a biodiverse garden fosters a balanced ecosystem that naturally keeps pests in check, reducing the need for chemical pesticides.
The presence of a variety of birds, insects, and small animals also offers opportunities for observation and interaction with nature, promoting mindfulness and stress relief. Therefore, enhancing biodiversity in your garden helps create a vibrant, visually delightful oasis that also promotes ecological balance and mental well-being.
So, go ahead and transform your garden into a therapeutic paradise. Embrace biodiversity, incorporate healing plants, create functional zones, and add water features. Use organic soil and maximize sunlight and shade. Make your garden accessible to everyone. As you infuse health and design, you'll create not just a visually pleasing sanctuary but a wellness oasis right in your backyard. Happy gardening!
To read more such articles on personal growth, inspirations and positivity, subscribe to our digital magazine at subscribe here
Comments