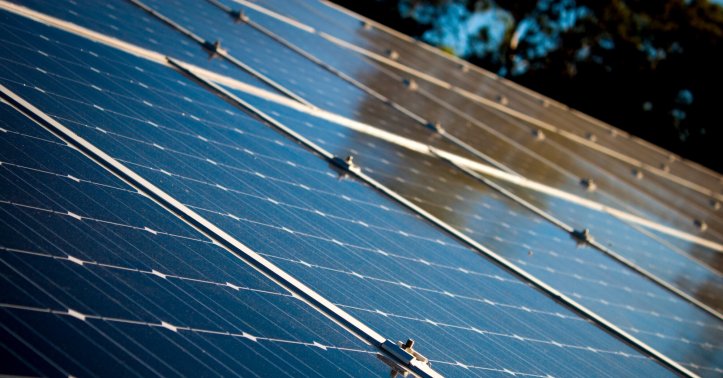 How Much Solar Panel Power Do I Need for My Home?
One Pew Research Center survey discovered that 8% of homeowners in the United States have already installed solar panels. Another 39% of people are seriously considering it.
If you're considering installing these solar panels on your home as well, you may be wondering how many solar panels you need for your home.
There are some calculations you can do to figure out how much solar panel power you need for your home to run efficiently. Keep reading to find out what you need for your home.
Factors That Affect Solar Panel Output
There are many different factors that affect how many solar panels you'll need to power a house.
These factors will vary depending on what type of home you own and where you're located, but there are many other things to consider.
Wattage Usage
For example, you'll want to first take a look at your past electricity bills. This will give you an idea of your average kWh used. You also want to see how long your billing cycle is; it's typically thirty days or less.
If your bill doesn't give you the option to see kilowatt hours, you should look at the readings on the meter and subtract the first reading from the last to get your total usage for the month.
You need to know what your hourly and daily average wattage usage will be. You can divide the number by thirty (or however long your cycle is) to figure out your average daily usage.
Once you have that number, you can divide it by twenty-four to get your hourly usage. You should do this over a few billing cycles to get a good estimate. For example, your bill in the summer may be different than your bill in the winter.
A small home in a reasonable climate might only use 200 kWh per month. However, a large home in a hotter area might use 2,000 kWh or more.
On average, a U.S. home uses about 900 kWh per month, which calculates to 30 kWh per day. This is also 1.25 kWh per hour.
Once you have this final number, you can use this to calculate how much energy your solar panels will need to generate.
Solar Panel Output Efficiency
Solar panels don't operate at the highest efficiency twenty-four hours a day, and the weather can affect them as well.
In general, a residential solar panel can give you between 150- 370 watts, depending on the type of panel you have. This translates to about 15 watts per square footage of your home.
You'll want to make sure that you have a buffer on your solar panels for energy usage, so you should have about a quarter more solar panels than you would actually need.
Hours of Sunlight
One reason you'll need more solar panels is that you may not have total hours of sunlight throughout the day. The amount of energy you'll get is related to how much sun your home gets.
This will vary depending on your location and how many trees you have over your home. For the solar panels to operate at their best efficiency, you should live somewhere that has long hours of good sunshine.
For example, if you live in Florida, you'll have a better chance of having efficient solar panels than you would if you lived in Seattle. That doesn't mean that they won't work in Seattle, but they won't be as efficient.
You should divide your hourly wattage by the peak sunlight hours that your area gets. Using the average home that uses 900 kWh per month, if you were in a home that got five peak sunlight hours a day, you'd need at least 6,000 watts to power your home.
Wattage of Your Panels
On average, solar panels range between 150 to 370 watts for each panel. You can choose panels that are lower wattage, but then you'll need more of them to generate all the power you need for your home.
If you don't want to fully replace your normal electricity, you can reduce the number of solar panels that you need.
Solar Panel Size
The solar panel size will also determine how many you need to power your home. Most solar panels are about 17 square feet, however, they can be larger depending on how many cells they have.
When you contact a solar panel company, they will come out and measure your roof. This will let the know how many solar panels they could safely install on your roof, and it will also determine what size you can get.
Budget
Before you do any calculations, consider what budget you have for solar panels. You'll need to factor in the cost of the solar panel as well as the cost to use them. The area you live in will also factor into how much they cost to run since it's dependent on sunlight and climate.
In some cases, you may have to pay for installation as well, but you should contact a solar panel company to ask for a detailed quote.
However, there are many tax credits out there to incentivize people to purchase solar panels. Depending on the state and the time you install your solar panels, you could end up having a greatly reduced cost, so you should look into that as well.
Roof
You'll also need to factor in your type of roof. If your roof isn't oriented to the south, then you may need larger solar panels to make up for the lack of extra sun. Some roofs are also tilted a different way, which could make it harder for the solar panel to absorb enough light to generate electricity.
Also, if trees are shading most of your roof, you may need even more solar panels to compensate for that. Lastly, consider how large your roof is for a system. Larger systems can generate more electricity and save you money in the long run, but they are also more expensive upfront.
The solar panel company will also have to determine the number of solar panels that would be structurally safe for your roof. If there are too many solar panels on your roof, it could collapse and cause safety concerns.
Some roofs aren't designed to hold any solar panels, so in that case, you may need to get a system set up on the ground. These can also be expensive, and you'll need the ground space to set them up.
How to Calculate How Many Solar Panels You Need
There is a calculation that you can use to find out how many solar panels you'll need. You can follow a simple formula, but first, you need to determine a few things.
First, you need to figure out your annual electricity usage. You'll need to do some math to figure out the daily usage, but you may want to pull a few bills to get a more accurate average.
Next, you'll need to consider the wattage of the solar panel. This is also sometimes called the solar panel power rating. This is the amount of electricity you can use from a solar panel if it's in ideal conditions.
This electricity is measured in watts, and many of the solar panels have different ranges, so you should talk with the solar panel company to determine what the specific wattage is.
Next, you'll need to understand the production ratio of the solar panel. This is how much energy it can create based on the right conditions. These numbers are never one-to-one.
It will depend on how much sunlight your system gets, where you're located, and how efficient your solar panels are.
For example, a 10 kW system could produce 14 kWh. This has a ratio of 1.4, which is a more realistic ratio. You'll need to factor this into the formula as well.
You can plug these numbers into this formula:
The number of solar panels = system's size divided by production ratio divided by panel wattage. This will give you a brought estimate for how many solar panels you'll need, but the best way to determine it is to reach out to a solar company for a quote.
However, you can also try checking out these resources.
Discover More About Solar Panel Power
These are only a few things to know about how much solar panel power you need for your home, but if you want an accurate estimate, you should contact a solar panel company.
However, once you get them installed, you'll need to take care of them and do some routine maintenance.
If you want to learn more about managing solar panels, check out our website to read more articles!
To read more such articles on personal growth, inspirations and positivity, subscribe to our digital magazine at subscribe here
Comments