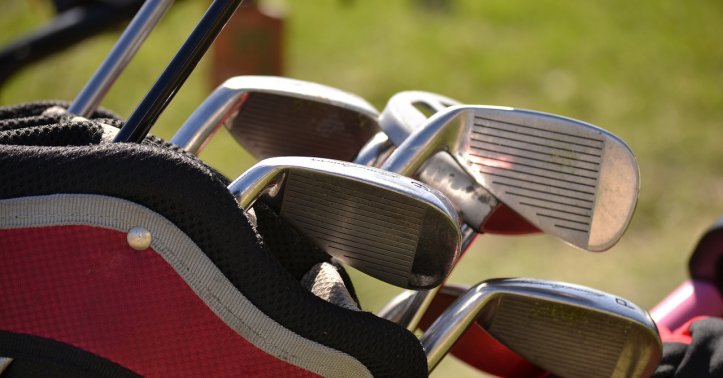 How To Choose The Right Golfing Equipment: A Step By Step Guide
When embarking on your golfing journey, choosing the right equipment is key to enhancing your game. This guide is here to help you navigate the sea of options, from clubs to golf balls, and help you make choices that will suit your playing style. So, keep reading, and let's find your perfect golfing gear together!
Test it Out
Testing out golf equipment before making a purchase is an essential step. It allows you to get a feel for the gear and determine whether it complements your swing and playing style. For instance, clubs come in different lengths, materials, and flexes. This is the safest way for you to choose the right putter for golf as it will help you figure out which one suits you best personally. Trying them out can help you identify which type provides the best balance, swing speed, and comfort.
Golf balls also vary in their construction, affecting distance and control. By experimenting with different balls, you can find the one that matches your swing speed and maximizes your game performance. Additionally, testing out golf gloves, shoes, and other accessories can help enhance your grip, stability, and overall comfort on the course. Remember, what works for one golfer might not work for another. Therefore, take time to test out various equipment to find what best suits your unique needs.
Assess Your Skill Level
Assessing your skill level is another crucial step in selecting the optimal golfing equipment. For beginners, using simpler, forgiving gear can aid in learning the basics and building confidence. Intermediate players might benefit from equipment that helps refine their technique and consistency, while advanced golfers may seek high-tech gear to fine-tune their performance.
A self-assessment or consultation with a golf professional can guide you in identifying your current skill level. By aligning your equipment with your proficiency, you'll ensure that your gear complements, rather than hinder, your progression, enabling you to enhance your game effectively and enjoyably.
Consider Your Playing Style
Just like in all other sports, there are various playing styles you can apply to golf. Here are some popular ones:
Power player

Shotmaker

Strategic player

Aggressive player

Conservative player

Short game specialist

Precision player

Steady player

Mental game expert

Feel player
Understanding your playing style is essential in choosing the right golf equipment. Different styles require different types of gear; for instance, a power player might need clubs designed for more distance, while a precision player might benefit from gear that enhances control and accuracy.
By identifying your playing style, you can select equipment that complements your strengths and improves areas needing enhancement, ultimately elevating your game performance. Remember, every golfer is unique, and your equipment should align with your personal playing style.
Get Fitted Properly
This process involves adjusting your clubs based on variables like your height, swing speed, and grip size, ensuring an optimal fit and performance. Clubs tailored to your specifications can enhance your swing accuracy, distance, and control, boosting your overall game. Similarly, shoes and gloves fitted properly can improve your grip and stability, promoting comfort and precision during play.
Fitting also extends to golf balls - a fitting session can help identify the ball that best suits your swing speed and playing style. It's about personalizing your equipment to your unique needs, offering a game-changing boost to your performance. So, remember to get fitted - it's like having a secret weapon in your golf bag!
Read Reviews
Reviews provide insights into the experiences of other golfers who have used the equipment, giving you unbiased feedback about the product's performance, durability, and value for money. They can highlight potential issues or advantages that may not be immediately apparent, helping you avoid making a regrettable purchase. Furthermore, reviews often compare similar products, giving you a broader perspective on available options.
By integrating the information from reviews with personal testing and fitting, you can make an informed decision and select golf equipment that will best enhance your game. Remember, the ultimate goal is to find the gear that matches your unique style and skill level.
Compare Options
Comparing various golf equipment options presents a comprehensive picture of what's available in the market, helping you make an informed choice. It enables you to scrutinize different brands, materials, and pricing. By comparing, you can understand how different equipment caters to different skill levels and playing styles, allowing you to select gear that perfectly suits your specific game requirements.
This process also helps you gauge the value proposition offered by each option in terms of performance, durability, and cost-effectiveness. In essence, comparison facilitates a more nuanced decision that is based on a thorough understanding of your needs and the offerings in the market.
So, there you have it! Armed with this knowledge, you're now ready to navigate the world of golf equipment with confidence. Remember, the ultimate choice depends on your personal playing style and skill level. Don't rush, take your time to explore, test, and compare. Your perfect golf gear is waiting for you! Happy golfing!
To read more such articles on personal growth, inspirations and positivity, subscribe to our digital magazine at subscribe here
Comments