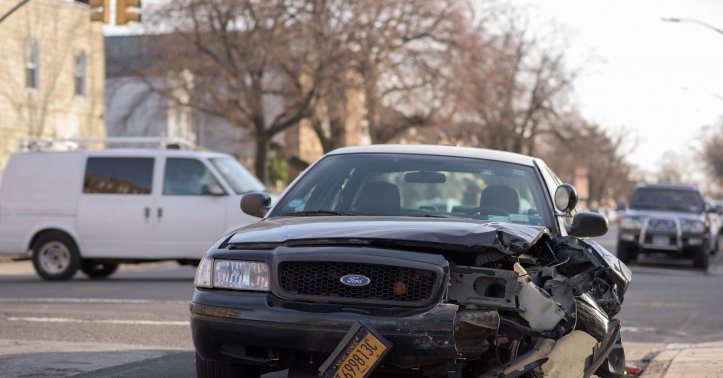 How to Regain Health and Wellness After an Accident: Practical Strategies
Are you finding it difficult to fully regain your health and wellness after an accident? You're not alone. So many of us have been faced with the challenge of dealing with the aftermath of a traumatic experience, without any idea how to break free from that physical and mental fog. But don't worry, this blog post will serve as a guide—we'll go over some simple yet effective strategies for regaining your physical and emotional well-being in the days, weeks, and months following such an event. It's time to reclaim your life: start feeling better today!
Make sure to get immediate medical care after an accident
After experiencing an accident, it is crucial to prioritize your health by seeking medical attention as soon as possible. Even if you don't feel any immediate pain or symptoms, it's important to remember that the adrenaline rush from the accident may be masking any underlying injuries. By seeking medical care right away, you'll not only be taking care of your physical health, but also creating a record of any injuries sustained in the accident. This record may be important later on when dealing with insurance claims or legal proceedings. Remember, your health is a top priority, so don't hesitate to seek medical help after an accident.
Contact a lawyer
In addition to seeking medical care, it may also be beneficial to seek legal advice after an accident. A lawyer can help guide you through the process of filing insurance claims, dealing with medical bills and expenses, and potentially pursuing legal action against any responsible parties. Dealing with the aftermath of an accident can be overwhelming, so having a knowledgeable and experienced lawyer by your side can provide some much-needed support and guidance. The folks at https://westcoasttriallawyers.com/riverside-pedestrian-accident-lawyer/ note that pedestrian accidents can be particularly traumatic and often require legal assistance to navigate the complex legal system. Don't hesitate to reach out for help if you're feeling overwhelmed or unsure about how to proceed after an accident.
Prioritize rest and relaxation while your body is healing
When our bodies are in need of healing after an injury, it's common to want to push through and continue with our daily routines despite feeling tired or in pain. However, it's essential to prioritize rest and relaxation during the healing process. Giving your body the time and space it needs to recover can help speed up the healing process and prevent further complications. This may mean taking time off work, cutting back on activities, or getting extra sleep. Remember, healing is just as much about rest as it is about taking medication or undergoing treatment. So, give your body the gift of rest and relaxation while you heal, and you'll be back to feeling your best in no time.
Get plenty of sleep to ensure proper brain functioning
Getting enough sleep is essential for proper brain functioning and overall health. When we sleep, our body and brain have a chance to repair and heal, both physically and mentally. This is especially important after an accident when our bodies are dealing with injuries and trauma. Make sure to prioritize getting enough sleep each night, and if you're having trouble sleeping due to pain or anxiety, speak with your doctor about possible solutions.
Seek additional help from a therapist or counselor if needed
There is no shame in seeking additional help from a therapist or counselor after experiencing an accident. Trauma can have a significant impact on our mental well-being, and it's essential to address any emotional struggles we may be facing. A therapist or counselor can provide a safe and supportive space for us to process our feelings and work through any trauma associated with the accident. They can also offer valuable coping strategies and techniques to help us manage any lingering anxiety or fear. Don't be afraid to reach out for help if you need it – taking care of our mental health is just as important as taking care of our physical health.
After an accident, you need to take the right steps towards recovery. Make sure to seek immediate medical help when necessary, prioritize rest and relaxation during periods of recuperation, and eat nutritious meals to fortify your body's immune system. Additionally, it is important to stay active with gentle physical activities such as yoga or walking, get adequate sleep at night for proper brain functioning, incorporate regular self-care practices into one's routine like massage or acupuncture, and find support from family and friends throughout your journey. Lastly, if needed, don't be afraid to reach out for help from a therapist or counselor. All these practices can assist in helping you reach a more successful recovery with an improved quality of life. Try to remember that while it's a bumpy path back toward optimal health after an injury or accident, there is always light at the end of the tunnel! So take time to nurture yourself with purposeful intentions in mind.
To read more such articles on personal growth, inspirations and positivity, subscribe to our digital magazine at subscribe here
Comments