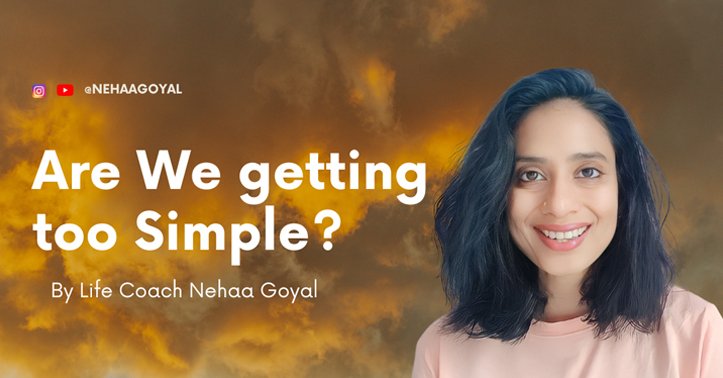 The Temptation of Simplicity by Empowerment Life Coach Nehaa Goyal
Recently, I had an interesting encounter with a client seeking generic and easy tips/remedies for resolving concerns related to certain Grahas/Planets. This encounter made me ponder deeply.
Why do we humans always desire an easy way out when it comes to resolving our karmas? What drives this inclination for simplicity?
I, too, am human and understand the allure of simplicity. There are numerous things I'd prefer to be easy. But why?
Here's my perspective:
If we look back, it seems that our ancestors had a different approach. Ancient monuments, city systems, and structures were crafted with intricate beauty, demanding time and effort. They exemplified a profound appreciation for physical and life's beauty.
In contrast, modern structures often exhibit plain geometric shapes, lacking intricate design. Some might argue they are functional, but they lack visual appeal.
Even major companies have opted for simplified logos, removing depth and drama from their brand identities.
It almost appears as if someone is exploiting our yearning for *ease* by compromising the essence of resilience.
But here's the truth: We humans are complex creatures! Just consider our nervous system and brain—a labyrinth of complexity.
In conclusion, it is not inherent in human nature to always seek an easy path. Instead, we must embrace challenges and find comfort in the face of adversity.
Remember: Beauty takes time and patience
Don't get too Simple, that Life's Complications start overwhelming you more than they should 
Share this with those who are struggling and wish for things to be Simple! This will remind them that their lesson in the current situation could be - Resiliance
Watching this short video might help as well - https://youtu.be/7tFecd4Mwtc
To read more such articles on personal growth, inspirations and positivity, subscribe to our digital magazine at subscribe here
Comments