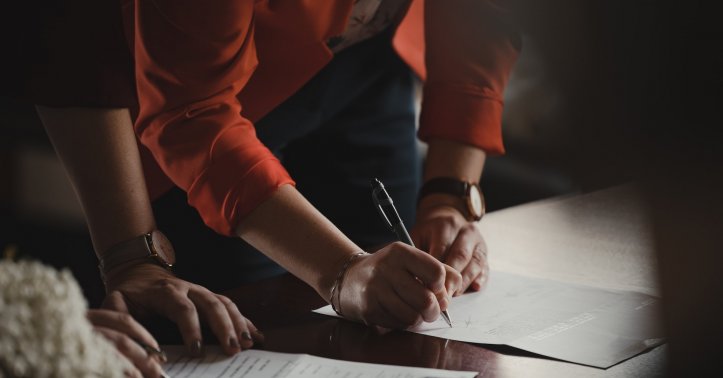 Useful Information You Should Know About Collaborative Divorce
As more couples are turning towards the collaborative divorce process as an alternative to the often more costly and time-consuming traditional divorce, people must be informed of exactly what this entails. A collaborative divorce ensures that both parties will have full legal representation while also addressing the emotional, financial, and practical issues involved in a separation or divorce agreement. It is important for any couple considering embarking on this journey to know all of their rights and responsibilities under these circumstances. If you're looking for some guidance navigating your way through a potential collaborative divorce, then you've come to the right place! Here's what you need to know about how a successful collaborative divorce works- from avoiding litigation toolsets that may not work best for everyone involved to helpful advice when it comes time to finalize your settlement.
What is collaborative divorce and how does it work
Divorce can be a difficult and emotional process for everyone involved. Collaborative divorce offers an alternative solution to traditional divorce proceedings that can often be adversarial and confrontational. In collaborative divorce, both parties work with their own attorneys to reach a mutually agreed-upon settlement. This process encourages open communication and cooperation, as opposed to litigation which can often lead to drawn-out court battles. Collaborative divorce also involves the use of neutral experts, such as financial planners and mental health professionals, to help the couple work through any challenges they may face. Ultimately, collaborative divorce can save time and money, and most importantly, help the couple maintain a positive relationship as they move forward. When it comes to mediation and collaborative divorce it's important to have an experienced attorney by your side. This will ensure that your rights are protected and the process runs smoothly.
Pros and cons of collaborative divorce
Divorce is a difficult and emotional process, but collaborative divorce can offer several benefits for couples seeking to end their marriage. One of the most significant advantages of collaborative divorce is cost savings, as it typically requires fewer court appearances and legal fees than a traditional divorce. Additionally, collaborative divorce can often result in a faster resolution time, allowing couples to move forward with their lives more quickly. Another advantage is the privacy it offers, as collaborative divorce proceedings are typically confidential. However, there are also potential drawbacks to this approach, including the need for couples to work together and compromise on important issues. Ultimately, whether collaborative divorce is the right choice depends on each individual's unique situation.
The benefits of using a mediator to facilitate a collaborative divorce
Divorces can be tough on everyone involved, but there is a way to ease some of the stress - by employing a mediator to facilitate a collaborative divorce. This approach aims to keep conflicting parties working together, avoiding the need for a judge to make decisions on their behalf. A mediator can help each side communicate their needs effectively and can guide them toward a mutually beneficial agreement. This can lead to a quicker and more cost-effective process, as well as an outcome that both parties can feel satisfied with. By utilizing a mediator, couples can step away from the adversarial legal system and work together in a more constructive, and respectful manner.
What to expect when attending mediation sessions for collaborative divorce
Collaborative divorce can feel overwhelming, but attending mediation sessions can provide a space for productive discussions. During these meetings, expect to work through conflicts and negotiate terms with the help of a trained mediator. Despite potential challenges, the collaborative method is often more cost-effective and efficient than a traditional divorce. Open communication and a willingness to compromise are key to a successful outcome. Remember that this process is about finding common ground and achieving a fair resolution for both parties. Keep an open mind and trust in the process, and you may find that mediation can provide a path toward a more amicable separation.
Tips for making the most of the process
Divorce can be a challenging process, and it's important to approach a collaborative divorce with the right mindset. Effective communication is essential in mediation sessions as it allows each party to express their needs and concerns openly. Additionally, being willing to compromise and think creatively can lead to more mutually beneficial agreements. Remember that this is not about "winning" or getting everything you want, but rather finding a fair and workable solution. It's also important to keep emotions in check and focus on the practical aspects of the divorce during these sessions. Finally, having an experienced attorney by your side can help guide you through the process and ensure that your rights are protected.
Necessary steps to finalize a collaborative divorce agreement
Finalizing a collaborative divorce agreement can be a tough ordeal, but it's an essential step in moving forward with your life. One key step is to make sure that everything is in writing and agreed upon by both parties. This may involve multiple meetings with your lawyers to review and fine-tune the details. Once the agreement is finalized, make sure to go through all legal procedures, such as filing paperwork with the court and getting final approval. It can be a lengthy process, but it's important to ensure that everything is done properly so that you can finally move on to the next chapter of your life with peace of mind. Remember, taking the time to work through these necessary steps will be worth it in the end.
In conclusion, many couples are taking advantage of the collaborative divorce process to end their marriage with as little drama and expense as possible. It offers an alternative to traditional court proceedings that is both efficient and cost-effective. The process provides all parties involved with privacy, allowing them to focus on reaching a mutually beneficial agreement without fear of judgment or publicity. Trustworthy mediators can guide couples through the entire process, from initial discussion to finalizing agreements. The benefits of using a mediator include proactive conflict resolution strategies, helping couples identify areas of agreement and compromise more easily. With successful negotiation strategies and productive communication practices, couples can move forward toward reconciliation by exhausting all means to achieve amicable solutions.
At the end of the day, working together collaboratively in this way can help save time, stress, money, and emotional anguish as you move forward with your life post-divorce. If you think that collaborative divorce might be right for you or a loved one's situation, don't hesitate to reach out to an experienced professional for guidance on how best to proceed with mediation services.
To read more such articles on personal growth, inspirations and positivity, subscribe to our digital magazine at subscribe here
Comments