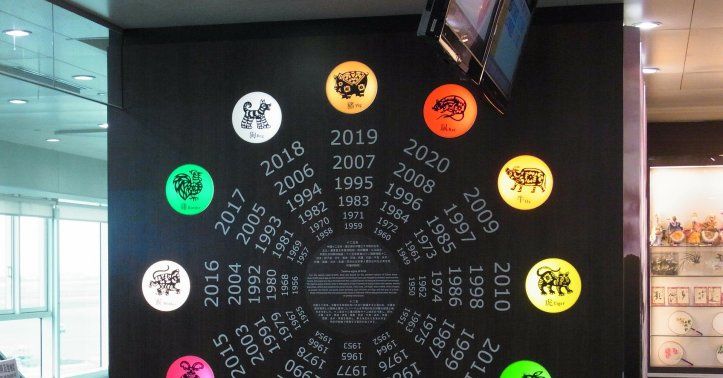 April 2019 Forecast Opens The Door To A Creative Summer
With the Divine grace of Goddess Durga and the summery freshness of Mother Nature, April 2019 forecast is here to guide you for this month. Be bold, be creative...and zoom ahead to create a mark for yourselves.
Aries
Born between: March 20-April 20
Card of the month: Six of Cups
Career: If you have any unfinished business from the past, now is the time to put it aside; either professional or personal. Co-workers at the workplace will be helpful. Entering into new agreements can be profitable with known people.
Finance: People applying for loans can expect it to come through this month, says April 2019 forecast.
Love: A reunion can bring back an old flame or friend. On the personal front, cards advise you to be vigilant of your words while making yourself clear. You will be urged to look at things in a novel way. A different approach towards relationships can help in improving situations.
Travel: Traveling can be fun as you meet helpful people during the trip.
Health: Your stamina and immune system could dip, so take care of your health.
What will be new: This is a good month for Aries. The card invites blessings and support from well-wishers.
Taurus
Born between: April 21-May 21
Card of the month: King of Pentacles
Career: The card predicts that promotion or an increment that was due may just come your way. You can expect your boss to be cooperative. People will turn to you for advice during tough moments.
Finance: According to April 2019 forecast, this is a good time to invest in property.
Love: On the personal front, the card indicates a shift. Before any chapter begins in Your life, you have to go through periods of turmoil and volatility.
Travel: A trip outstation could be just the thing you need right now; visit your home town or friends.
Health: Watch out for a nagging ailment like back, knees, or blood pressure.
What will be new: April brings in fresh energy for Taurus. Stay calm. Focus on what is the best possible solution for any situation. You may need to alter your thoughts and emotions, that's going to be more fulfilling than being stubborn and sticking to the old ways to tackle any situation.
Gemini
Born between: May 22-June 21
Card of the month: Knight of Swords
Career: Professionally, moderate success is indicated for self-employed professionals & freelancers. Those who want to start a new venture, April can be good for preparations but not for launching ahead as of now. The card for April 2019 forecast reveals that conditions are now ideal for you to tread forward towards your passion. avoid taking impulsive decisions, especially at the workplace.
Finance: Verify projects carefully before making any significant moves or commitments.
Love: Women may find themselves getting into unexpected attractions towards the opposite sex, hold on and let some time pass before getting into emotions. By mid-April, romance may also need to be re-evaluated.
Travel: Travel to Mumbai, Pune, and Goa will be beneficial.
Health: Good news regarding conception may fill hearts with joy for a lot of females.
What will be new: This is a period when you can recover talents from the past that are ready to be used again.
Cancer
Born between: June 22-July 22
Card of the month: King of Pentacles
Career: The card for this month shows that starting your own business and getting involved in the arts are two positive expressions for the coming weeks.
Finance: Welcome this prosperous period as surroundings are encouraging you to develop new levels of self-esteem by giving yourself new financial accountability. According to April 2019 forecast, this is a good phase for successful negotiations and even for a wise investment.
Love: Cooperation and compromise are keys to maintaining harmonious relationships at personal front. Romantically, you may find yourself surrounded by admirers or having to choose between committing to two equally lovely souls. Listen to your heart.
Travel: Travel near water or beachside like Mumbai, Chennai is indicated.
Health: Friends and family will be supportive. Spend time, have fun with them as it will boost your personal and professional life because it opens your heart and stimulates the confidence needed to advance in your career.
What will be new: The month of April brings creativity to you.
Leo
Born between: July 23-Aug 23
Card of the month: Justice
Career: It's fine to be in partnership as long as you don't allow their values to pressure you into losing sight of your own goals and plans. You may get motivated to switch careers.
Finance: The card of Justice indicates a good time for consolidating your investments. A highly mutual agreement can be made at this time. Think carefully and diligently. Long term investment in property can be profitable; a careful check of papers is suggested.
Love: You will also find yourself coagulating and reshaping relationships. At the personal front, someone who has hurt you in the past may try to make amends or seek forgiveness. Women will play an important role in shaping their decisions.
Travel: Travel will bring good news and new openings are foreseen. Dubai and Singapore will be ideal destinations, as per April 2019 forecast.
Health: Your capacity to give & receive support and understanding will be elevated.
What will be new: A lovely month is ahead for Leos.
Virgo
Born between: Aug 24-Sept 23
Card of the month: Ace of Cups
Career: You will find yourself enjoying more in self-expression and creative activities. Personal and professional spheres bring satisfaction as you indulge in a new way of solving issues.
Love: Allow the glamorous and romantic side of life to give you pleasure. April is a great month for singles too, as you may find yourself attracted to someone who could very well be your soul mate.
Travel: A weekend trip can be planned along with your friends or family which will prove to be a memorable one.
Health: A burst of energy gives you internal strength.
What will be new: Card of April 2019 forecast indicates that brilliant breakthroughs of consciousness can occur if you open yourself for self-exploration. This is an appropriate time for expressing yourself for what you have been waiting for. Your positive charisma will attract many people around you, not only on the personal front but also at the workplace.
Libra
Born between: Sept 24-Oct 23
Card of the month: High Priestess
Career: Librans can expect delays and minor disappointments this month. The card suggests that this is not the right time for personal or professional commitments. You may face power struggles at work and fears of loss, possibly work-related, are undesirable outcomes of this phase.
Finance: You must stick to schedules, follow procedures, and do everything by the book.
Love: Personally, you have to be responsible and fair in your dealings with others. Building a home or renovating/ redecorating can be a passion at this point.
Travel: Meetings and travel outside your own city will attract positivity and productivity. A sudden business trip to Mumbai or London will fetch you work, says April 2019 forecast.
What will be new: Confusions may envelop you for a few days. Pay attention to your intuitions and recognize that there are different ways of knowing and getting answers to your secret questions. And it would be wise to pause and take stock of your decisions.
Scorpio
Born between: Oct 24-Nov22
Card of the month: Seven of Pentacles
Career: Inner strength is the word for Scorpios this month as the card indicates that it's the time to take a reality check on your progress. Entering into new agreements can be complicated during April. Just be careful not to overextend yourself or take on more than you can handle. Greater awareness will be required for long-term desires and ambitions, especially related to your career.
Finance: Avoid the temptation to spend more than necessary, warns April 2019 forecast.
Love: Personally, you will find yourself popular as getting attention will come more easily this month, but make sure not to misuse it.
Travel: Travel overseas is indicated, which will bring in success and recognition.
Health: Your health is good and may find your old vim and vigor returning.
What will be new: It's a learning phase, time to learn from your past, not by punishing yourself or blaming others, but by being more tender and nurturing to yourself.
Sagittarius
Born between: Nov 23-Dec 23
Card of the month: Hermit
Career: Inner growth and opportunities are abounding for Sagittarians. Trust your instinct about a colleague at the office or a family member.
Finance: It is not the right month to have long term commitments, cautions April 2019 forecast.
Love: Either at work or in your love life, you need to be more self-assured, express without fear of criticism that you are going to upset him/her by what you believe in. Singles may meet someone who could mean the world to them. Just go slow, be truthful and don't take them for granted.
Travel: You may get a chance to travel to an absolutely new city or country. Enjoy the trip as it can open new arenas for work.
Health: The card of the month indicates time to reconnect with your inner self.
What will be new: Your personal card, The Empress, is excellent for performing, creativity, play, and romance. Bliss and benevolence are keys to getting the most out of this phase.
Capricorn
Born between: Dec 24-Jan 20
Card of the month: Five of Swords
Career: Conspiracy and confusion at the workplace will bother you, which leads to mistrust and making you more isolated.
Finance: You can expect a delay in projects and in managing frustrating relationships.
Love: By mid-April, addressing deeper emotional issues will be your prime focus. In close relationships, a trust may be an issue and you may find yourself more confused, defensive and suspicious than ever. Though it's a temporary phase, keep reminding yourself that this too shall pass.
Travel: A peaceful getaway or trip to the mountains will be rejuvenating. Try Dharamshala/ Dehradun or Sri Lanka.
Health: Beginning of April, Capricorns may find their energies dipping and feel that they have no one to confide in. Meditation and yogic breathing will help regain your center and develop your sense of inner peace.
What will be new: The card for April 2019 forecast suggests you set clear boundaries with the people who are simply using you.
Aquarius
Born between: Jan 21-Feb19
Card of the month: Four of Pentacles
Career: Professionally you appear to be stable. For students, it's a time to achieve greater mastery of your talents. Intellectual growth is indicated but only after a bit of hard work and struggle. Study hard and keep your focus on your independent goal.
Finance: The card for April 2019 forecast shows times of material security and happiness, and it often marks a time of financial gain. You will gain independence and self-reliance and will avoid relying too much on others.
Love: On the personal front, the card of Chariot indicates that an old relationship either fizzles out or renews altogether. For singles, who have been waiting for the right time to approach their admired ones, this is the right time. Don't hold on, go ahead and share your inner feelings.
Travel: A rewarding trip is predicted which will bring in popularity as well as financial deals. A business trip to the UK/USA will be beneficial.
Pisces
Born between: Feb 20-March 20
Card of the month: Temperance
Career: If you are unhappy at your workplace, think deep and then take any step.
Finance: You might get involved in a serious difference of opinion about current needs or future goals.
Love: Personal relationships can take complicated turns stemming from mistrust or unfulfilled expectations.
Travel: A trip overseas can change your situation.
Health: Taking care of your body is a must, but it's healthier to take consistent steps in exercise as well as in diet.
What will be new: This month, you will find yourself involved in making plans for the remaining months of 2019. Ideas, future planning, business ventures, investments, all will be on your mind. The card for April 2019 forecast suggests letting go of the things you cannot change and focus on what you want to achieve. Though you might get unsure about certain decisions and steps, still you are expected to contemplate and work towards the confusion. Reach out, dear Pisceans, and realize that this is merely a phase.
To read more such articles on personal growth, inspirations and positivity, subscribe to our digital magazine at subscribe here
Comments