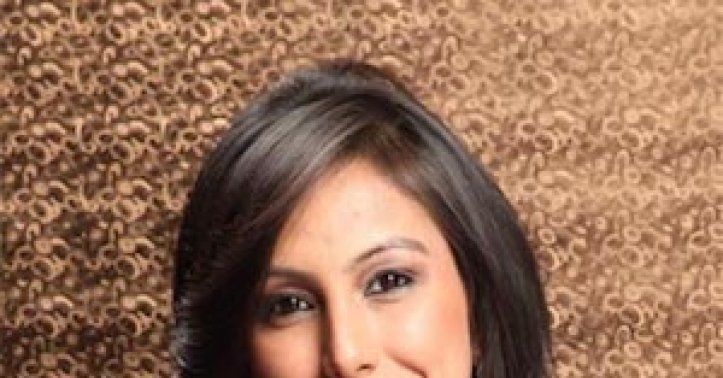 January 2018 horoscope - Hemma Krishna Spills the Beans
The countdown has begun and everyone is hoping their new year to be a breathtaking one. Let's count our blessings and challenges, see what will make the first month of 2018 the most memorable. Let's get straight into the January 2018 horoscope!
Aries
Amazing start of the year for Aries! The card of Three of Cups brings in the fresh energy of enthusiasm at the work front, as if ready to take on the world. You will want to expand your horizons both emotionally & physically. Those in jobs, your self-esteem will be boomed as you gain respect and recognition from your boss. Get ready for extra responsibilities at the professional level. Businesspeople can expect better luck in wealth and get much more profits than last year. In personal relationships, you may feel that people have changed and conversations don't hold those old emotions anymore. Instead of just thinking about the differences, take steps for improvements. If you're not yet romantically engaged, keep your energy open as you may attract a compatible soul soon. Road travel is indicated by the January 2018 horoscope for a lot of Arians. Holiday in the hills will excite most of you like Shimla, Dharamshala, Assam.
Taurus
January 2018 horoscope says that the year brings an interesting start for you. It is also a positive month for entrepreneurs and businesspersons. Patience and perseverance are the keywords at workplaces. You're likely to receive a financial benefit from any changes you initiate at this time. The card of Six of Wands indicates that results can be slow, but it will be worth waiting. A minor crisis at the workplace will bring clarity to your observation as you will see the real intentions of most of the people around you. People in the field of management or education will get the golden opportunity to travel abroad for research and training. Favorable times are ahead for singles; look forward to having an exciting time with the one you admire or love. Some of you may find yourself being pursued by a young admirer. You will love to go on spiritual trips this month.
Gemini
This is a month for patience and endurance for Gemini says January 2018 horoscope. The tarot card of The Devil bears the message, not to overindulge in anything. Sort out your paperwork; otherwise, your tasks might get delayed. At the workplace, you may encounter diplomacy, card suggests to be firm but polite, and make sure you clear out things peacefully. Hold our hands for a few more weeks before you think of investing in any business or property.
The Devil Card urges you to examine all aspects before taking an important decision; particularly concerning your personal life and finances. As a result of your professional commitments, there is a chance that you don't get much time at home. The card advises you to pay attention to nurturing your relations too, especially with your partner. Taking a weekend trip together will help. Professionals will benefit from a business trip especially in Mumbai, Singapore, Hongkong.
Cancer
The first month of the New Year is an ideal time to make positive changes in your life. You are seen to be more in surrender as the card Ace of Swords takes you through a phase of moving forward without much burden. If you've been holding yourself back from trying something new, e.g. leaving a job that's become too dull or ending a relationship that's bringing no happiness, this is the time to do it.
Support from family and friends will be a blessing at this time. Love life seems to be romantic for committed couples. For male singles, you may meet a girl who has a strong personality. Whether to stay with her needs, your careful consideration will be required. Work-related travel is indicated. Relocation to a new city or country will come to your mind. Keep a check on your eating habits; exercise and yoga can keep you healthy, suggests January 2018 horoscope.
Leo
According to January 2018 horoscope, this year begins with a positive note for Leos, bringing in good luck and accomplishments. The tarot card The Lovers denote that you will attract exciting business ventures and new partnerships. You can also expect financial opportunities through friends or siblings at this phase. Any job/business/ partnership proposal should not be taken up without deep contemplation. Listen to your inner voice to take the decision. Pay attention to your dreams as your intuition may be heightened in this period. Good time for small business investments and buying gold. On a personal front, romance is possible as others find you mysteriously attractive. If you get attracted outside your marriage, be aware, that this is going to be short-lived. Parties, marriages and social occasions will keep you busy. Travel will prove to be rejuvenating; go for a peaceful stay around beaches or seaside. Goa, Bali, Maldives can be great destinations.
Virgo
January will prove to be valuable for most Virgos. The tarot card Nine of Wards indicates the feeling of being clueless about the best course of action to take in the present scenario. The good thing is that despite facing some disappointments, you shall remain focused on your goals. Your persistence and efforts will fetch your recognition and promotion. You will also recognize the need for focusing on what you would like to improve. The card, as per January 2018 horoscope, suggests sorting out your paperwork and getting organized.
On the personal front, you will experience a phase of introspection. You may find yourself contemplating, analyzing, and looking back at your actions and reflecting on things more deeply. Bracing yourself with old relationships will work well giving you a great sense of emotional security. Mothers will like to pay more attention to kids. If traveling for business, your polite and pious attitude will attract almost everyone, that can fetch order.
Libra
New Year brings optimism and good news regarding personal and professional security. The card of Four of Pentacles propels you to set your heart and soul into your work, which will attract enormous success in professional life. Finding new ways of doing old things will be very inspiring and rewarding. Father or mentor can prove to be a generous benefactor. This is also a good time for expansions and creative self-expression. Chances of property inheritance are too strong. On the personal front, singles may choose to settle down in this period. An old flame could send you a message or try to reconnect with you. If you're not yet romantically engaged, keep your energy open as you may attract a compatible soul soon. Consider practices involving breathing, running, meditation and yoga for better health, says January 2018 horoscope. It's a favorable period for travel. A trip to Chennai, Mumbai, Colombo will be beneficial.
Scorpio
The card of Eight of Cups finds you confused, especially regarding the financial goals. Apprehensions about initiating change and obliviousness of a particular situation will make you relatively cautious. It is likely to fade away as soon as you take some decisive action. Negotiations in business deals will be beneficial. Avoid committing yourself without weighing the pros and cons. You are likely to make significant progress in your objectives provided you use innovative skills. By recharging your spiritual strength, you'll bring your best efforts to solve any problem. Domestic life seems to be peaceful and happy. You will want to spread love and affection. Singles can expect sublet attractions and infatuations. You can play a significant role as a mediator to solve issues between friends/ family. Travel overseas, especially to China, U.K or Mumbai will be beneficial. Visiting an outstation friend or relative is also indicated.
Sagittarius
According to January 2018 horoscope, the year brings in the energy of positivity. The tarot card of The Empress attracts prosperity for a lot of Sagittarians. There will be opportunities for new ventures and financial rebuilding this month. This is also an extraordinary time for spreading your wings and experiencing life to the full, whether through travel, study or simply moving out of your comfort zone. Those from the fashion and film industry can expect recognition and fame. Your family could be an excellent source of joy and strength at this phase. New friendships can get more in-depth concerning emotion. Emotionally, you know exactly what needs to be eradicated from your life. If a relationship has become more of a burden that's now holding you back from happiness, just reconsider. Learn to let go of the past and embrace the present moment. Some confusion may persist in married couples too, consider it temporary.
Capricorn
This month will yield mixed results for Capricorns. The tarot card Four of Pentacles predicts that there is a possibility that you might be assigned a better profile in your current organization. And, the positive result of this shall give you fruits for months to come. With this high spirited attitude, your work targets will be way before the deadlines, thereby meeting the set expectations. Your excellent performance will not go unnoticed by the superiors and might be rewarded with a better position.
On the personal front, singles might fall for someone, and you can expect a positive response to your proposal. Be patient and wait for the right time. Those already in a relationship may feel slightly constrained by their mate or spouse's possessiveness. Instead of suppressing the emotions to maintain peace, it's time to set clear boundaries. If you are traveling with the motive of enhancing export-import; you can expect good news, reveals January 2018 horoscope.
Aquarius
The card of Six of Pentacles propels you to gear up and give your one hundred percent to what you want to achieve. Some unexpected income development is indicated either through your hobby or passion. Learning a new skill like writing, photography or painting will be beneficial in the future. Financially, significant expenses are foreseen, especially in your home or vehicle. Some inner force will guide you to stand up for what you believe is right. You will find yourself working intensely for a cause; the cause can be personal or social. Emotionally, commitments and engagements can be expected in January. Someone can enter your life who'll inspire you not just to trust others but also to trust yourself again and connect with your inner self. A misunderstanding with a friend will be cleared smoothly. Spiritual perceptive will attract you and will be interested in introspections or alternative healing.
Pisces
You are likely to have an intense start this year, says January 2018 horoscope. The card for January is Ten of Swords; which shows that you are at the end of a troubling situation. In the past, you might have felt that things were stuck and that everyone was against you. The good news is that this card indicates a turn for the better. Property and loan-related disputes will be resolved during this time. It's a perfect time to apply for a new job or promotion if you are seeking one. Aspirers will discover their hidden talents and may excel as a leader, presenter, trainer or teacher. Singles will yearn for love and romance in a relationship. Married couples will need to be more loving and tolerant of their spouse. A small getaway trip will be rejuvenating. Goa, Maldives, Bali can be great stress busters.
About the Healer
Hemma Krishna is a Delhi-based Psychic Consultant, Holistic Healer, Motivational counselor, and a Psychotherapist. She is well-versed in Tarot Cards, Feng-Shui, Numerology, and Reiki Healing. Her forecasts were published in 'Cosmopolitan', a women's magazine, every month. At present, she is an in-house forecast writer for Jet Airways and Jet Wings. Passionate about the welfare of fellow human beings, she is also a part of the "Mental Health Support Groups" (which are programs run by Delhi based NGOs).
To Book, a Session with her, click here
Forecast by Hemma Krishna
To read more such articles on personal growth, inspirations and positivity, subscribe to our digital magazine at subscribe here