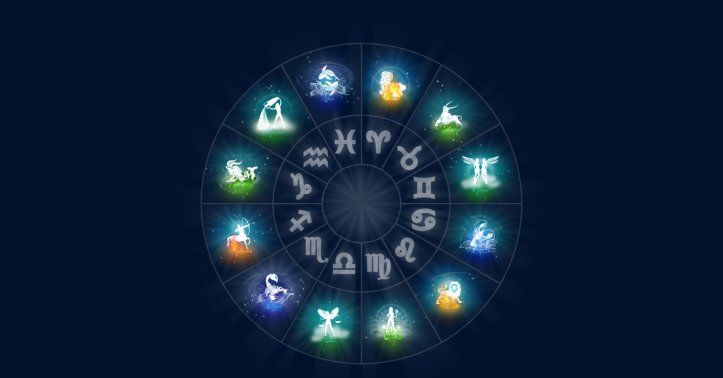 July 2018 Horoscope: Cards are Raining Fortune This Month!
As splashes of rain soak the parched Mother Earth, it's also time to take a look at where your life is heading. July is the month of refreshing rains and cool breezes. C'mon, don't you wish to pick a tarot card for July 2018 horoscope and know what the month holds for you?
So, here we go...
1. Aries
This is the month of getting serious about opportunities as well as potential challenges.
Card for you: Knight of Pentacles.
You will feel motivated to achieve your goals and can be assertive in getting what you envisage. Your recent successes are going to inspire you to make ambitious plans for the future. You will make amendments and improvements at your workplace. Businessmen will want to hire a young man who can open their mind to a whole new perspective towards future plans. In personal relationships, remember not to judge others. Be flexible with your loved ones. You can feel nostalgic and my desire to connect with your ex-partner. Card for July 2018 horoscope suggests you to stop living in the past; rather enjoy the present and walk towards a more meaningful future. Sudden and a quick business trip is indicated. This can have a mixed bag of results.
2. Taurus
This is the month to sort out your priorities because things are so up in the air to turn it into reality.
Card for you: The High Priestess
The card shows that you will want to be realistic about what can be achieved and what is best avoided. There may be so many ideas hovering around at the same time that you will feel overwhelmed. The suggestion here is to regard them as resources to help you make a decision. You seem to be more helping and compassionate with your co-workers at your workplace. Simultaneously, your boss can be a good support and a guide for you. On the personal front, singles can get attracted to someone who is witty and charming. Go slow, be a little patient, and avoid committing too soon. For couples, it's a phase to be more sensitive to your and your partner's needs and be more creative with the relationship.
3. Gemini
This is the month to lay low.
Card for you: Three of Swords
The card for July 2018 horoscope recommends that Geminis should not aim too high; instead, utilize this time to prepare for bigger opportunities in the future. Try not to worry about things that are beyond your control. You can expect delays in receiving payments. If your job becomes boring or stale, you may get tempted to walk out. But cards suggest having patience. Remember never to quit a job without another job in hand. Watch out the expenses and balance out your crazy schedule. Family will be a source of joy, comfort, and support. You may wish to learn a new skill or pursue a hobby that you like. Personally, it's a good period to be creative, trust your instincts, and follow-through. Same goes for relationships. Be creative and witness the magic of love. A business trip to Dubai or Singapore is indicated.
4. Cancer
This is the month that promises success and results of your past hard work.
Card for you: Two of Swords
The card will inspire you to express your spirited streak and try something different. The last few days of July constitute a time when you are likely to be seeing the drawbacks as well as the benefits of the plan that is forming inside you. You'll be practical in business matters while being emotional and caring in personal relationships. Love mates need to plan and set intentions about how they want to see their life in the future. Distant relations will demand more time and patience. A new relationship that begins in this period can bring in special friendship and bonding. Most Cancerians will feel more optimistic than usual and may reach out and make new friends and contacts. A domestic trip with family or friends can be refreshing. Abu Dhabi, Dharamshala, Guwahati will be interesting.
5. Leo
This is the month that brings you to a turning point.
Card for you: The Tower
According to July 2018 horoscope, the card carries a few challenges with hidden opportunities that will help you grow as well. Keep your targets small and attainable to avoid complexities. The third week of July shows movement and change, as you are likely to travel or change residence. This is a time to understand, let go of professional enmity and opposition, especially at the workplace. On the personal front, this is an appropriate month for letting go of unnecessary possessions, irrelevant relationships, or old attitudes that are not helping you to grow. In love life, remember that, sometimes, a little space is required to keep the spark alive. Make it a point to keep up with your social commitments, as there is a likelihood that you prefer to remain at home or with family. Short trips and casual visits are indicated at the mid-month. Bangkok, Delhi, Mumbai are the possibilities.
6. Virgo
This is the month for starting something new; be it a new job/role or a new project.
Card for you: Wheel of Fortune
Good news for Virgos! Professional life starts coming into place as your card indicates movement and growth. Changes you incorporated a few months ago start showing results. Projects that were in the pipeline will start progressing at this phase. Prospects may arrive from distant lands. Those looking for a change, this is a perfect time to apply for a new job, says July 2018 horoscope. Artists, life coach, and facilitators will witness fresh enthusiasm in their field. Personally, an attitude of generosity will fill your heart. You may play a role of father figure and take responsibility for situations at home front. You are likely to feel joy, get involved in an interaction that is more social, and spread your light-hearted charisma around. A business trip to New York, Dubai or London would be frugal and fruitful too.
7. Libra
This is the month that holds a lot of promise financially.
Card for you: Three of Cups
The card shows increments, promotions, profits over the next few weeks. Folks who want to start a new venture; this is a great period for putting your dream into action. You'll achieve success in your desired enterprise and overcome all obstacles; though timing and control are essential to get what you really want. You are likely to build strong and rewarding business connections. Interpersonally, you will want to clear the air of misunderstanding with someone or choose to forgive them and move on. You will love to focus on reinventing a part of you that you may have neglected in the past. Singles may find it difficult to commit to an arranged proposal. Parents, get ready as there are chances of increased expenses for children. A short travel trip near water like Goa/ Mumbai/ Chennai is also indicated in July 2018 horoscope.
8. Scorpio
This is the month for networking.
Card for you: The World
With this tarot card, you will feel your energy levels getting high. Therefore, you can accomplish a lot this month. Financially, expect some good news towards the mid of the month. Investments done at this phase will give rewards in the future. It is a good month for networking. Social media and platforms that support public relations will help those looking for small business expansions. Singles, it's a lovely period for you. Expect the sparks of chemistry and a short, sweet affair with a young admirer. A reunion could be a great time to unwind with old friends. Scorpios, if you feel you are running from something, try examining the way you think. Your running will accomplish nothing, except an immediate escape from what is troubling you. Until you learn to face it, it will come up again in some other guise. An important business travel is predicted in July 2018 horoscope.
9. Sagittarius
This is the month that would be satisfying to focus on practical matters like finances & business details.
Card for you: Eight of Swords
Your workload may suddenly increase and unavoidable distractions in the workplace can hold you back from completing your tasks. If you have had troubles in the past, this month brings improvement in rapport with colleagues and business partners. A small issue may come up at your workplace, but it will simply vanish when you take charge of the situation. Personally, you will realize that it's time for balance and moderation. Card suggests avoiding over-indulgence of any kind, like overeating, drinking, sleeping, partying, etc. They will disrupt your routine and mental state. At the home front, family issues need to be resolved with wisdom and patience. Professionals will benefit from a business trip, especially in Mumbai, Singapore, or Thailand.
10. Capricorn
This is the month to focus on the foundations of your business.
Card for you: Five of Pentacles
Though it may increase your workload with more errands and paperwork, the card advises you to seek help while making important decisions regarding business or signing contracts. At work, a tedious project will finally come to an end, bringing some relief. You'll form a frame that will allow you to see your world and your activities on the public stage quite differently. On the personal front, do not commit yourself into relationships; enjoy the kinship for now, and know each other better. In family disputes, impatience or aggression will not fetch you positive results; rather, take a softer approach and wait for the right time to communicate effectively. Differences will be eventually resolved and harmony will prevail again, especially if you have a positive intention. Travel within the country for work or visit to hometown is indicated by July 2018 horoscope.
11. Aquarius
This is the month that will bring your professional life to a hectic pace.
Card for you: Five of Pentacles
This tarot card, according to July 2018 horoscope, propels you to be prepared for some extra hard work for rewarding outcomes. You should plan all your moves as this is not the month to take impulsive steps. You will be pleased because of the favorable treatment by superiors. Some of you will think of brushing up your professional skills, taking up a short course, learning e-commerce, etc. Emotionally, Aquarians will experience a fulfilling time. Expect to encounter romance or light-hearted intimacy. You are given the go-ahead to flirt and play romantically as long as you don't fall into the trap and recognize that disillusionment can hurt! Dating couples can expect more attention from their partner. Fixing up a marriage is also indicated for those looking for a settlement. Projects or business expansion in Dubai, Singapore, or China will be beneficial.
12. Pisces
This is the month that unfolds a new chapter for Pisces born.
Card for you: Seven of Pentacles
The card for July 2018 horoscope indicates that it's time for a change. Your patience and endurance will definitely pay off. There can be a few uncomfortable moments at your workplace; you'll be able to get out of it soon. Rest assured, things are about to get better. It will be wise of you to deal with a difficult person calmly. Planning your earnings, home needs, and family requirements will keep you occupied. In your love life, you may need to improve your listening skills. An old acquaintance may approach you for a coffee or a date. Some of you may find yourself reaching out to your former lovers. If in a troubled relationship, this is a good period to communicate & exchange ideas. You will be able to generate financial inflow from a foreign nation. Associations in the USA, UK, or India can be beneficial.
The month of Cancer (June 21-July 22)
Cancer is the fourth astrological sign in the Zodiac. Symbolized by the Crab; it makes Cancer-born people look insensitive, unpredictable, and tough from outside; but they are emotional and sensitive inside, which is what makes them unique. What is extraordinary about the Crabs is that they are exceptionally intuitive and ingenious. As Cancer is ruled by the Moon, they are also known to undergo different phases when it comes to their life experiences. The Moon represents feelings and unconscious mysteries. Cancer is one of the three Water signs, the others being Scorpio and Pisces. Gemini-born is a quick-thinker, quick-witted, and fast on their feet. They are keen to help others and always try to avoid conflict. Geminis are loyal, sympathetic, persuasive, and intellectual. They are appreciative of art and literature, especially drama. The tarot card associated with this sign is 'The Chariot.'
Personality
Cancerians often stand up for what they believe in and are determined to finish everything that they start. Most of them are strongly governed by childhood memories and have long-lasting friendships and associations. Like a crab, they can cling or pinch when they feel threatened or vulnerable. Cancer is one of the most generous personalities that you will ever come across. They love to keep their secrets and find it hard to share their thoughts and emotions with everyone. They are great listeners and good advisors. Cancerian is a dreamer who tends to be limited by no boundaries when it comes to their imagination. They are least interested in fleeting romances; instead, they yearn for committed relations that bring intimacy and closeness in their lives.
Love
Cancer is a sensitive sign and emotions hold the prime importance in their relationships. When it comes to love, Cancer born are incredibly intense and passionate partner. Because of their sensitive nature, they often have a hard time moving on from a relationship once it is over and can take a long time to commit to another one. For a life partner, they like to choose a person, who is capable of understanding them through non-verbal and silent contact. If you are dating a Cancerian, expect him/her to be flirting and romantic and, on the same hand, can expect them to be secretive and passionate. They also have a strong natural instinct to nurture and protect those that they care about.
July 2018 horoscope predicts a lovely year for Cancerians. Singles, be ready to mingle! Yes, it's a favorable time to find the right partner. March onwards; you can expect new opportunities coming your way. Mid months of the year bring in slight instability. If you admire someone, this is a right time to express the feelings that are deep inside along with what your heart desires. If thinking of getting into a serious relationship, avoid committing yourself without weighing the pros and cons.
Career
Perseverance is what makes a cancer-born successful when it comes to handling their careers. When there's a job to do, they roll up their sleeves and get to it. They are good investors and business partners as they are truly worthy and responsible. Security and money are of great importance for them. Therefore, they must save, invest, and watch their investments grow. They can have great careers as nurses, housekeepers, politicians, singers, freelance writers, Navy officials, and decorators.
This year, according to July 2018 horoscope, brings an inflow of wealth and prosperity for a lot of people. The first few months indicate a fast-paced lifestyle, which can make you impulsive. Along with hard work in your professional life, you will not let any fun opportunity to go by unattended. You are suggested to make calculated moves related to money after June. If taken care, financial gains are indicated. In case you plan to invest in property, the second half of the year proves more prolific. If you've been contemplating to change your job or even career, take a deep breath, trust yourself, and do it. During the third quarter of this year, a leap of faith will be required to overcome challenges without risk. Don't be scared of accepting your potential.
Health
As the ruling planet for Cancer is the Moon, it governs instincts, moods, consciousness, and fertility. Thus, more than their physical health, their core focus is on mental and emotional health. Most of the cancer-born people are aware of this and usually are well-equipped to handle them, secretively though! Water retention is also common among Cancerians.
During 2018, you will find yourself taking care of your health or working on any of your weaknesses. You have to take care of cold, flu, and allergy problems. Drinking plenty of water will keep your body hydrated and active. Overall health seems to be fine.
Travel
Cards for July 2018 horoscope predict journeys in the second half of 2018; either through work or leisure. This travel is most likely to be near water like Mumbai, Pune, Sri Lanka, Malaysia, etc. Students can plan their further studies outside their present cities or country. Those settled out of their home country will be traveling back and have a memorable time with family and friends around December.
To read more such articles on personal growth, inspirations and positivity, subscribe to our digital magazine at subscribe here
Comments