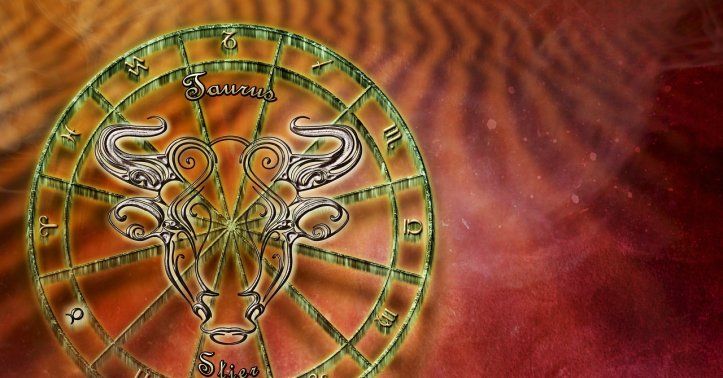 May 2018 Horoscope: What Your Birthday Says About You
The month of May - it's hot, yes. But what does it hold for you? Will you shine as bright as the sun? Will your relationships sizzle? Or will your dreams melt in the heat of life's events? May 2018 horoscope is here to give you answers.
1. Aries
A fine month for you! You made some choices in the past. Now you must wait for the results. The tarot card, Queen of Cups, shows that soon you will be focused, determined, and driven. A project will take your full attention at work. You will see yourself channeling all your energy and skills in that direction. Entering into new agreements can be profitable with known people. People applying for loans can expect it to come through this month. This period, says May 2018 horoscope, can spell good fortune for folks who are in politics, media, or education. Personally, the card propels you to take extra care with your words. Try not to react too quickly to any arguments or when provoked. You will be unsure to trust people around. Avoid committing yourself without weighing the pros and cons. Visiting an outstation friend or relative, preferably near hills, say Dharamsala, Shimla or Assam will rejuvenate your energies.
2. Taurus
A progressive month for you! You will progress in any plan no matter how daunting it may seem. The tarot card, Nine of Pentacles, brings in a positive note on your professional front. Socializing, networking, and promoting are all at the forefront and you may find yourself getting a lot more attention. Your talents and confidence will be recognized. Contracts and negotiations will conclude favorably. Financial gains are indicated. You can also look forward to wonderful moments in personal relationships. It is important to be flexible, to communicate, and to listen to your inner voice. You might have to guide a friend or a partner towards making the right choice for them. Those looking to get married can expect wedding bells during winter or even earlier. For those wishing to go abroad, it is the right time to begin their efforts towards the same. A business trip to the UK or the US will be beneficial, as per May 2018 horoscope.
3. Gemini
An amazing month for you! It indicates that your nurturing instinct is powerful. It will help you concentrate on creating harmony in your professional relationships. The tarot card, Six of Cups, brings in a phase of material security and happiness. This often marks a time of financial gain. Ideas, future planning, business ventures, investments - all will be on your mind. Co-workers at the workplace will be helpful. Traveling can be fun as you meet helpful people during the trip. Many of you can expect to get into investments or spend on unfinished tasks. Married couples may enjoy space apart and discover that slight independence in the relationship can bring in more harmony. Alternatively, you need to nurture your own heart. It is an ideal time to broaden your horizons and learn new skills through study and long-distance travel. A memorable trip with friends or family to Malaysia or Singapore is indicated.
4. Cancer
A month of a novelty for you! Focus points for the month are regeneration, change in consciousness, new ideas, and new horizons. Do not let fear bind and blind you. The tarot card, Knight of Cups, encourages you to move forward and plan your future wisely. Open your mind to other people's views. Try different approaches and do not be afraid of any new opportunity that comes your way. The weekend of the 18th- 20th can bring in rays of light. Sudden changes in the company may lead to temporary insecurity. Negativity or doubt at the workplace may distract you. Card for May 2018 horoscope advises you to be patient with investments and increments. If facing a problem in a relationship, I can only say that the card shows that one of the prime reasons can be that you are not spending quality time. Take out time for family and kids. A business-cum-pleasure trip with the family will be a great idea.
5. Leo
A month of caution for you! Beginning of this month, you will perhaps be concerned about your sense of belonging or safety and security. You may get confused and unsure of what is the best action to take. Relax, this is just a small phase. The tarot card, Four of Cups, suggests that it is time to stop battling with yourself and set your true priorities. As early as Thursday the 17th, you could find yourself awakening to a new way of dealing with these difficult feelings, especially relevant to your job/career. People looking for a new job will receive offers but may decline them because of procrastination. On the domestic front, you may celebrate an event or host a memorable evening for friends and family. Card for May 2018 horoscope also indicates new interests and friendships. Traveling plans are expected to be postponed for a while, but an opening period for the same is in store in the near future.
6. Virgo
A happy month for you! The tarot card, The Empress, invites the month of material security and happiness. The card, says May 2018 horoscope, often marks a time of financial gain either earned through work or simply acquired from another source, such as inheritance. You will enhance your networking abilities. You may find yourself writing, speaking or presenting, which was difficult for you in the past. Those traveling for negotiations in export-import can expect good news. It is beneficial to invest in property or gold will be beneficial. If you are contemplating buying a car, it's a good month. Whatever you have been through, whether emotional pain or a bad relationship, your personal card indicates that you are now prepared to move on. In developing your strength, you have gained wisdom and self-awareness, but you are still cautious about encountering the same experience. Singles may find it difficult to commit to an arranged proposal. A woman will play an important role in shaping your personal dreams.
7. Libra
An interesting month for you! It is that time of the year when you assert yourself for a cause and aim at getting the results for past hard work. The Tarot Card, Three of Cups, foretells a favorable time for those in the business of communications as there is an indication of achieving your long-held dreams. You will receive opportunities to shine and showcase your talents. You can expect recognition for fetching something really remarkable for your organization. This exhilarates the business or discovers solutions to existing problems. Personally, Librans looking for love can find a window of possibility out there. But you have to look out for it. For greater clarity within an existing relationship, this card suggests to get up and take charge of your life. Traveling is on cards, either for business or for leisure. Family holiday to Dubai/ Singapore/ Malaysia is indicated by May 2018 horoscope.
8. Scorpio
A month of opportunity for you! The tarot card, Eight of Pentacles, shows that there is a window of opportunity out there, but you got to take a stand for it. Whether a new career/enterprise or a chance for greater clarity within a relationship, this card recommends you to get up and take charge of your life. At work, you may find yourself getting trapped in trivial politics. Try focusing on resolving issues at work calmly. It is time to get yourself in touch with the real you, without depending on material possession or fake friends. Your personal card - King of Wands - predicts that there are chances of you getting fascinated by a charismatic man who exudes confidence, intelligence, and power. Intellectual reasoning is as important in your life right now as your feelings. Friends and family will be supportive. Spend time with them and have fun as it will boost your personal life because it opens your heart and stimulates confidence.
9. Sagittarius
A month of growth for you! Leadership and progress are the focus points for Sagittarians this month. The tarot card, Ten of Pentacles, which opens the gate for growth and prosperity. You can look forward to a stable income this month. Though cash inflow looks fine, expect expenses at home front. You can expect gifts that you will cherish. In the last week of May, whatever you have been working towards will begin to show results. A good month for financial investment, according to May 2018 horoscope. New business proposals are also in pipeline. Personal life goes smoothly. Chances are: you neglect your kids because of the hectic schedule. If you are serious about a relationship, this is a time to contemplate about commitment. The card predicts frequent travel. Places near water will be beneficial like Chennai, Mumbai, New York. Greater interest in spirituality will make you feel more compassionate, ingenious and optimistic by the end of this month.
10. Capricorn
An excellent month for you! As the month progresses, you'll be in an excellent space, brimming with possibilities, especially relevant to career choices that you have been making lately. The Tarot Card, Nine of Cups, enhances your wit and propensity. You can be invited as a speaker at an event where your intelligence and intellectual capabilities will be showcased. You will find yourself faced with a memory. Consider it carefully, warns May 2018 horoscope, as memories can be tricky things, altered by time and distance and even current desires. You will come across nostalgic moments, fond memories. If you have any unfinished business from the past, now is the time to put it aside and welcome fulfillment or true exchanges of love in your life. Those looking for marriage, this month looks suitable for engagement. It is a lovely phrase for the committed folks as it indicates harmony and romance. A short romantic trip with someone special is indicated. Bali, Sri Lanka, Goa can be ideal places.
11. Aquarius
A month of inspiration for you! This month brings the opportunity to try something new or to start afresh; to look at all the options and be inspired by what you see before you. It may be something you have thought about for some time or have been reading/studying. The tarot card, The Fool, will inspire you to put your thoughts into action. Since you will be open to opportunities and challenges, new experiences and achievements are foreseen. Business owners may expand or diversify as they will be open to taking risks. According to May 2018 horoscope, the last week of this month will make you noble and generous with family and friends as you share goodwill and hospitality. Alternatively, a stabilizing force, perhaps a man or a woman in authority, is having a powerful influence over you for the better. They will offer wisdom and security. They can give you good advice. Those settled abroad will be traveling back home and have a memorable time with family and friends.
12. Pisces
A month of responsibilities for you! The tarot card, Three of Pentacles, will urge you to take your profession more seriously. You would like to set down responsibilities. The card for May 2018 horoscope indicates an expense on home improvement or renovation. Not an appropriate time for business partnerships, so it is better you carry on single-handedly. Mid-month, you'll find yourself enjoying the finer things in life and willing to work hard for them. Be aware of becoming lazy or dependent on material possessions. Although you may be seduced by the good life, you'll find that it, alone, cannot satisfy a person. Personally, you may feel like sharing your emotions with someone. Throughout this month, those who give you happiness will surround you. Remember to acknowledge and appreciate them wholeheartedly. Take time with others to celebrate the simple joys of being alive. Chances of traveling are bright. You may have to represent your company or present a seminar outside your city. Chances in Dubai, Singapore, and Mumbai look bright.
Source for images: Horoscope
Exploring the month of Taurus (April 20-May 20)
Taurus is the second astrological sign in the Zodiac. Its symbol is the Bull. The Bull represents a strong-willed character with great perseverance and determination. It has also been a symbol of strength and power. Taurus is ruled by Venus, a lovely goddess. In ancient Roman mythology, Venus was the Goddess of love, beauty, and pleasure. Taurus is one of the three Earth signs, the others being Capricorn and Virgo. Taurus individuals are known for their attachment and dependability. They are kind, loyal, and caring. In spite of their extravagant nature, they are relatively practical, stable, and prudent. Tarot card associated with this sign is 'The Hierophant. '
Personality
As the ruling planet of this zodiac sign is Venus, people born under this zodiac represent love and beauty. They love great food, romance, and attractive things. They have a quality of being sensual, yet simple, and have a zealous eye for beautiful things in the world. Just like a bull is harmless until it is disturbed, Taureans are also easy-going until provoked. Though they are more of an introvert, they are admirable and trustworthy friends. They are capable of taking up the role of a protector or a guide for those who matter to them. Although they are mostly hard-working, their stipulated and comfort-loving nature often makes them appear lazy. In association with Earth sign, they take pleasure in accumulating material comforts, building a solid foundation, and comfortable home. It gives them a feeling of safety and security. Their gentle nature makes them an excellent cook, gardener, lover, and artist.
Love
Taureans value harmony in their personal lives. Hence, their focus remains on keeping their mate happy. They are loyal partners and don't like sudden changes or breakups. Taurus men and women can be possessive in love and resist change in their relationships. They believe in long-term ties and often have a happy and stable marriage. They are reliable and devoted; committed to those they feel close to and have to examine other people slowly and thoroughly before any kind of commitment.
According to May 2018 horoscope, the year shows an inviting phase for most of you. Cards indicate positive new beginnings. It could be a wonderful new job, a loving relationship, or the start of a more positive attitude. You will find your energy levels high. Your personal relationships are getting better. Initiation of new relationships is also foreseen. After October, married folks, who were feeling overwhelmed in the past, could now feel uneasy for one reason or another. There is nothing that you can do at the moment to invite any change. Perhaps, giving enough space to each other could help the situation. Young singles can expect coming close to someone from the opposite sex by the end of this year. That period opens your energies to meet new people from different backgrounds and with different outlooks.
Career
Taurus individuals generally love luxury and are keen to work hard in order to earn it. They prefer playing safe and avoid taking unnecessary stress that can jeopardize their stability. They are usually reliable, hardworking, and patient at the workplace. One can easily trust them either as an employee, or someone in a position of power. They are careful about spending money and like to save for the rainy days.
The first few months of the year, as per May 2018 horoscope, you'll be working hard to create the right kind of environment and enterprise for success. Spring months bring in the opportunity to start a new business or to brace yourself with old relationships. It gives you a new perspective towards life, giving you a great sense of stability and security- both financially and emotionally. Mid months of this year bring in slight instability. At work, you may find yourself getting overburdened with projects and deadlines. Avoid committing yourself without weighing the pros and cons as you may feel confused and unsure about the future steps in career or partnerships. In the last few months of this year, you are likely to pay off debts and can expect positive outcomes in legal issues involved.
Health
Your health seems fine at the start of the year. Just watch out for lethargy and laziness. You will enjoy sound health and it would be better if you engage in activities that will emphasize your vitality and creativity. It will definitely help you to enlighten your health. Also, people with pain in joints need to take care so that it does not aggravate. Cards suggest you to try some alternative healing/therapy to get a sustainable cure. Eating habits may need alteration while meditation and yoga will be of great help to release your stressed thoughts.
Travel
Traveling is on the cards for you, says May 2018 horoscope. Taureans can find themselves spending a lot of time traveling during this year, mostly work-related. Frequent traveling might leave you feeling stressed out and fatigued, but each of these work trips will help you to add something to your professional career. Tarot cards are indicating that you will gain financially from these travels. You may plan a family trip during summers. Students thinking to go abroad to pursue their higher education can find this year beneficial as their dreams can be fulfilled without any problems. Have Fun!
To read more such articles on personal growth, inspirations and positivity, subscribe to our digital magazine at subscribe here
Comments