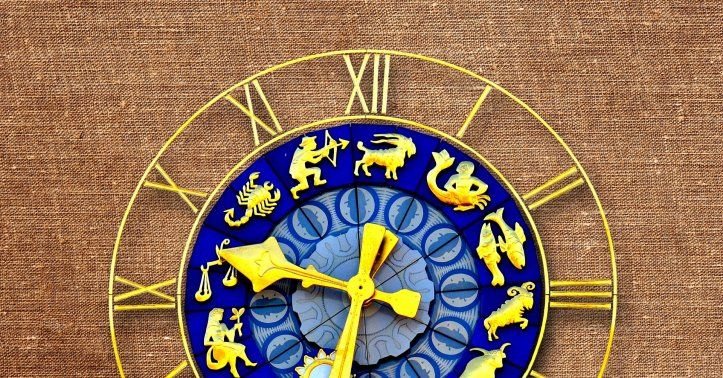 November 2018 Horoscope Unveils the Diwali Cards for You
The festive fever is on. Let November 2018 horoscope add a dollop of delight and oodles of thrill this Diwali. So, what are you waiting for? Know your Diwali tarot card now!
1. Aries
November begins with a positive note for Arians.
Card for you: Two of Cups
What it means:
An encouraging repositioning or promotion is on the card as the card denotes progress.
Professional life:
Promising business ventures, new partnerships, and a fresh self-image are in store for you. November 2018 horoscope also indicates an interesting phase for philosophical or spiritual introspection and reflection. Whatever area of growth you have been developing or you may focus now, is likely to come through with trust and togetherness. Seniors will be supportive and will be happy to guide you if you need assistance.
Personal life:
On the personal front, family bonds will become important for you. Sudden disputes and clashes at home will make you sensitive towards the situation. At this stage, your parents are likely to be more understanding and share their wisdom. The card suggests you maintain a calm composure and resolve matters with maturity.
Travel:
A quick trip is indicated. This can have a mixed bag of results.
2. Taurus
You may face an imbalance in your life.
Card for you: Eight of Cups
What it means:
The card finds you on a strange junction. This is a phase in your life that propels you to move on or move away and follow a new direction or re-evaluate your priorities in life. This indicates that how much we believe we are in a harmonious situation, job, relationship or career, your heart still feels that there is something not quite right about it.
Professional life:
Avoid big investments this month, says November 2018 forecast. Moving to a new job or career is indicated.
Personal life:
Family life would be peaceful and you would spend a lot of leisure time with your loved ones and friends. Singles are likely to come across an ex that may rekindle the old flame. Students can expect supportive assistance from father figures such as brother/ mentor.
Travel:
A foreign trip for official purposes is indicated. U.S.A and U.K will be beneficial.
3. Gemini
It seems like it's all work and no play this month, but have patience and stay calm.
Card for you: Four of Swords
What it means:
The tarot card Four of Swords indicates a forced turning point where you feel pressured and burdened.
Professional life:
Competitors will prove to be challenging but your vitality will win the game. Team leaders will need to bring up fresh ideas to present their ideas. Keep working hard, sharing ideas and being supportive of the workplace.
Personal life:
On the personal front, you will enjoy the love and affection you receive and may even find your soul mate. Couples can expect good news regarding conception this month. This would be an ideal time for renovating your home. Health will need attention as pain in the bones and joints is indicated. Relax and take some time out for yourself. Soon you will be fit and fine.
Travel:
Travel for celebrations or attending a marriage is indicated, according to November 2018 horoscope.
4. Cancer
This is not a favorable month to indulge in speculation of any kind.
Card for you: Knight of Cups
What it means:
Cancerians are seen to be quite independent and self-driven this month as the card brings in fresh enthusiasm.
Professional life:
Though the financial situation is under control, cards still advice to keep the transactions aboveboard. Unplanned and reckless professional decisions should be avoided. Put away those credit cards for now. Thankfully, you will be able to pay back any loans you have incurred but might take someone's help in this regard.
Personal life:
On the other hand, family life would need attention. Confusion may persist among students for a few days. Conversations with parents and taking time off can bring some clarity in their thought process. Take some time out for a family vacation. You will be selective regarding choosing your friends this month. Socializing and parties will keep you busy. Enjoy the festive season but be mindful about your routines.
5. Leo
It's an interesting month for Leos.
Card for you: Ten of Pentacles
What it means:
The card brings in positive developments in the career. Overall, it is a good period for professional and personal life, according to November 2018 horoscope.
Professional life:
Those in business are expected to work hard to attain that progress while salaried individuals can also expect an increment at this phase. Your ambition and drive push you to develop a new product or start a new venture with a family member or close friend. There are chances that you benefit from inherited funds.
Personal life:
You can count on your father or elders for guidance. Singles can find someone attractive and appealing. Old friend or lover may enter your life again, maybe just to complete the unfinished karma. Your family life seems to be satisfactory; overflowing with emotional support from women in particular.
Travel:
You are likely to travel abroad possibly for a project or business expansion to Dubai, Singapore, or China.
6. Virgo
Not a bad month to invest money but do not expect immediate returns.
Card for you: Four of Pentacles
What it means:
The card for this month reveals the time of material security and happiness and it often marks a time of financial gain, either earned through work or simply acquired from another source, such as inheritance.
Professional life:
Professional groups and working teams can expect productive outcomes. Focus on your self-worth seems to be increasing. Reconciliation regarding your salary will continue to play over your mind.
Personal life:
If you are in a relationship, pay close attention to your partner's needs. Health needs a little more attention and awareness. Yoga, meditation or chanting will help you to be at peace. Students excel in studies this month and find it easier to have a clear vision about their choices in life.
Travel:
Business/work travel will be beneficial, especially near sea coast like Mumbai, Goa, Chennai, Hongkong, etc. as per November 2018 horoscope.
7. Libra
November will be an exhilarating and busy month for most of you.
Card for you: Queen of Pentacles
What it means:
The card brings in the opportunity to grow and make fresh connections at the professional level.
Professional life:
Your business would be profitable; may step into a new venture. This progress is likely to build solid foundations for the rest of the year. Women bosses and subordinates will be helpful as they seem to be more focused and aligned at this point. A good period for investments in gold or fixed deposits reveals November 2018 horoscope.
Personal life:
Personal life is slightly confusing. If something is bothering you, sharing it with your loved one can help and make your personal connection stronger. Married couples may also want to fill the gaps. A little patience and compassion would help you understand your mate better. Calm down and take it one day at a time.
Travel:
A short weekend trip can be rejuvenating and refreshing. Holiday calling!
8. Scorpio
Hold on Scorpios! This can be a confusing time in your career.
Card for you: Seven of Pentacles
What it means:
The card indicates politics and gossip at the workplace.
Professional life:
Some misunderstanding may persist primarily with your boss or seniors but will be cleared when discussed. The card suggests you stay calm and patient. You are advised to spend wisely and keep a check on unnecessary expenditures. Go slow with legal commitments and scan any documents carefully before signing. Indulging in philanthropic activities, relating to nonprofit groups and political causes, can give you satisfaction.
Personal life:
On the domestic front, things may have been strained in the past, but with your new understanding of situations, you will learn to see things from a different perspective. People in love will enjoy a pleasurable time together.
Travel:
You are likely to find adventure and personal growth through travel and education. A great time to plan a business-cum-pleasure trip, says November 2018 horoscope.
9. Sagittarius
The month of November will prove to be auspicious for Sagittarians.
Card for you: Ace of Swords
What it means:
The tarot card indicates a strong need to be self-dependent to kick-start the project that was pending.
Professional life:
Teachers, lawyers, and politicians will make a mark in their profession. Sagittarians, you have to be cautious with your words and try not to react in any arguments or when provoked. Foreign association and travel will be lucrative.
Personal life:
While you seem to be doing well on the health front, aggression may increase at this phase. You can expect compliments, offers, and gifts from family and friends. This is the time to cherish your roots and spend time with loved ones. Socializing is foreseen by the November 2018 horoscope; making this an ideal time to get together and entertain others. The right time to express your love and emotions to the one you like.
Travel:
A successful trip towards China and Dubai is indicated.
10. Capricorn
November is not a promising period with reference to finances.
Card for you: Tower
What it means:
The card indicates a sudden shift in personal or professional life. At first, this may seem disturbing, yet this change will be necessary; for it will bring freedom and enlightenment.
Professional life:
The card suggests you controlling your urge to splurge and keeping your budget in check. Shifting of job or home is also possible at this time. Be vigilant while making any commitment or signing documents.
Personal life:
Emotionally, you will have the courage to close some doors on the past, but at the same time, you'll be willing to open new ones. Children might feel confused regarding decisions about career or education at this stage. Parents will be strong support for guidance, keeping them on the right path.
Travel:
As per November 2018 horoscope, you are likely to make good contacts while on a business trip, which will prove beneficial in the future.
11. Aquarius
Relationships grow this month and you could find yourself making new friends and connecting with people.
Card for you: Queen of Pentacles
What it means:
The tarot card indicates hard work and perseverance that will fetch you recognition at work. Beware of brewing authority in you because of your own need to feel superior.
Professional life:
You are suggested to control your expenditure to maintain balance in money matters. Avoid getting a new gadget or vehicle on installments. Students may get burdened with pressure from parents, but remember it's just temporary. Communication is a great place to start.
Personal life:
In intimate relations, listening more, telling the truth, and appreciating your partner will give you peace. Children's health also requires your attention this month. Relationships with siblings can be much cordial if slight space is respected. Any presentations or workshops that you undertake will be appreciated.
Travel:
You might get involved in a new trade, which will involve domestic/foreign trips.
12. Pisces
It's a good phase bringing in financial improvement.
Card for you: Two of Pentacles
What it means:
The card shows that financial dealings will go well as the business will prove to be profitable.
Professional life:
This is a positive month to change your job if you want to and start looking out and approaching appropriate companies. Those who want to pursue their passion along with their jobs will start contemplating on the same. It's a favorable period for investments in jewelry, art, and fashion. A productive time for people involved in the field of medicine, computer science, and civil services. You'll probably find that loans or taxes will be necessary to pay off at this time.
Personal life:
Avoid disputes with family as it could affect your own emotional state. You need to take more breaks to release tiredness and stress.
Travel:
The November 2018 horoscope says that you should go for adventure trip or towards mountains like Dharamshala, Goa, Assam or Shimla. Love, laugh, and let go.
To read more such articles on personal growth, inspirations and positivity, subscribe to our digital magazine at subscribe here
Comments