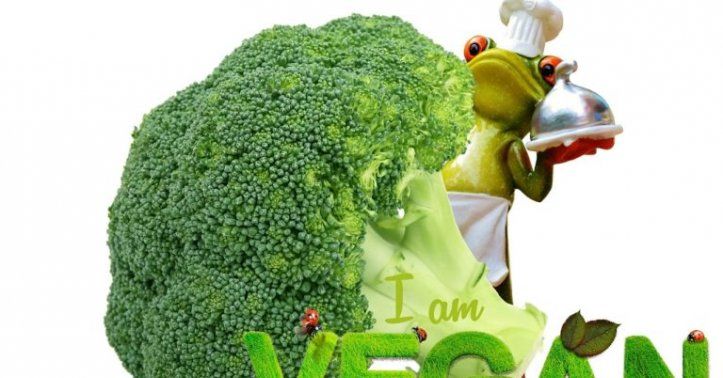 Protein for Vegans and Why You Must Adopt Veganism Today
Veganism is a movement that is slowly gaining popularity worldwide. Veganism is both the act of refraining from consuming animal items as well as a thought process that rejects that animals are inferior to humans. More people are turning vegans as they want to lessen cruelty and spread compassion and love. Dietary vegans do not consume animal products, meat, eggs, dairy items and so on. Protein for vegans thus becomes an important factor for their health. Let's give you an insight into the vegan diet and protein for vegans
Protein for Vegans: Animal Protein Substitutes
Beans are one of the best proteins for vegans. Mentioned below are a few protein saturated beans which you can cook without spending too much time -
Lentils are high-protein, high-fiber round seeds from the plant family. Smaller than the usual adaptation of a bean, lentils develop in units and come in red, dark-colored, and green assortments. Also, their preparation is comparatively easy. The ease of availability of lentils makes it one of the best alternatives for high-quality protein for individuals around the globe.

Black Beans are one of the richest protein sources which also help in cancer prevention. Their dull shade demonstrates the richness of antioxidants. Also, they have less starch as compared to other bean varieties.

100 grams of peas contain up to 5 grams of protein. They are rich in fiber and protein. They are bountiful with essential vitamins and nutrients like vitamin A, vitamin B6, vitamin C, vitamin K, phosphorus, magnesium, copper, zinc, iron, etc. The best part is that they are easily available at stores near you.

Soy is the most popular source of protein for vegans. 100 grams of soy contains a whopping amount of protein, e.g., 36 grams.
Here are Few Fruity Proteins for Vegans-
As demand for meat options has increased, people are looking for vegan alternatives to animal products. The concern is driven by well-being, natural and animal welfare. You do not have to crib about the vegan menu as there are fruit alternatives to protein for vegans which is generally considered not so tasty.
Do you remember the phrase 'girl next door'? Guavas can easily be called as 'fruits next door' for the most obvious reason that they are rich in protein. 100 grams of guava contains 2.6 grams of protein.

It is time to go on a date with 'dates'. It's highly popular regarding protein content; 100 grams of dates contain 2.5 grams of protein.

Jackfruits should be crowned as 'Jack of All Trades'. 100 grams of jackfruit can compensate for 3% of your daily dietary requirement.

Cantaloupe Melons can easily be spotted in markets. 100 grams of melons contain 1% protein.

It is equally important not to forget bananas which contain 2% of daily dietary protein. They are available throughout the year.
Why

Should You

Choose Vegan Protein?
Earth is dying a slow death because of our obsession with animal products. Choosing veganism is one of the most significant things that you can do to combat environmental change. Veganism will lessen additional harm to the precious natural resources. "Where there's a will, there's a way" is an old English adage which means that a man with determination will discover a method for accomplishing something, anyhow.
"Where do you get your proteins from?" is a question which perhaps every vegan is tired of answering. Often, jibes are taken at them for being too rigid and impractical. However, Veganism is a way of life that considers that animals have sensed just like us and we should fulfill our role as humankind. I read a meme that showed a goat asking a man- "Why you are called humankind when you are not kind?". The answer to why one should be vegan lies here. Proteins are essential amino acids that need not have animal sources. Yes, you can consume proteins from numerous other plant sources. Nature is bountiful for everyone's needs.
Veganism is Ethical
By all means, the taste can never compete with lives, especially if it is causing global warming. The industrialization of livestock is one of the biggest reasons. How does it make you feel that your taste buds are causing doom to our home? Earth will be a better place to live if we realize that the destruction of the natural world is happening because of our food preferences. The species which are carnivorous by nature have no other option, but ours can be changed. To put it differently, we will be saving our home if we alter our food preferences.
Taste Matters, So Do Lives!
Love is a stronger component as compared to blood. It replicates and makes everything better. Sadly, humans do not realize that with more power comes more responsibility. At present, we need to keep our penchant for animal protein aside and make a choice. Once the earth is stripped of its beauty, it will be too late to turn back and correct the mistakes. It is important to make an ethical choice. Sooner or later, we will have to do it. As a human, keep your humanity above all temptations and choose veganism. The right choice will not only lessen the barbaric treatment of animals but also save us from the harmful effects of gases which the animal industry releases into the atmosphere.
If you wish to turn Vegan, and are worried about how this new diet will affect you, you can consult our professional nutritionists and dieticians here.
Author Bio:-
Vatsla Singh is a content curator and writer. She is actively interested in the psychology of the human mind and thus writing about spirituality and personal growth comes to her easily. Having also experienced several challenges in her personal life, she is a seeker of higher answers herself. You can catch her with her cats whilst she isn't typing away on her laptop.
To read more such articles on personal growth, inspirations and positivity, subscribe to our digital magazine at subscribe here
Comments