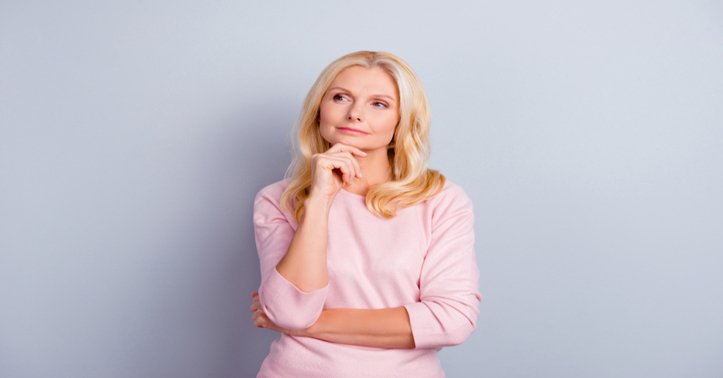 Should 40-Year-Old Women Take Collagen?
The condition of your hair is often a clear indication of a possible vitamin deficiency or an insufficient amount of protein. If you are struggling with dry, brittle hair or notice more loose hairs in the shower, it's time to step up your hair-care routine. Boosting your collagen intake may be your first step towards fortifying healthy hair from the inside out. Continue reading for everything you need to know about taking collagen in your 40s.
What is Collagen?
Collagen is often thought of as the "glue" of our body, as it holds everything together. Collagen is a structural protein found in the body's connective tissues, including tendons, ligaments, skin, and muscles. Collagen offers a variety of health benefits from relieving joint pain to preventing bone loss and improving skin health. Furthermore, collagen is making its way into the hair-care industry as studies have linked the protein to improved hair growth.
Where Does Collagen Come From?
Collagen is a naturally produced protein found in the hair, skin, nails, and bones. To create collagen, your body combines amino acids derived from eating protein-rich foods. Vitamin C also plays a large role in the synthesis of collagen. With age, your body doesn't absorb the nutrients needed for collagen production as well as it once did. As you age, it's important to consume foods packed with protein or take a daily supplement, like the one from Better Not Younger, to boost your body's collagen levels for optimal hair health.
The Benefits of Collagen
Collagen is the not-so-secret secret of the hair-care world and here's why:
1. Provides Amino Acids to Promote Hair Growth
Our hair is comprised of a protein called keratin, which is built using amino acids. Several of the
amino acids needed for keratin growth, including glycerin, proline, and hydroxyproline are found in collagen. Amino acids are essential for hair growth as they have been shown to improve the strength, moisture, and elasticity of our tresses.
2. Collagen Acts Like a Natural Antioxidant
Collagen acts like a natural antioxidant, which helps fight against free radicals. Free radicals are compounds that develop from smoking, pollution, alcohol, and poor dietary choices. Free radicals
may accelerate the aging of your strands and lead to more extreme damage. Collagen acts as an antioxidant to protect your hair cells from free radicals and promote healthier, stronger strands. It also helps with hair growth and hair regeneration.
3. Collagen Has Moisturizing Properties
Collagen helps moisturize and rebuild the structure of the skin and the environment surrounding the
hair follicle. Collagen boosts the elasticity and strength of your dermis, giving your tresses the moisture they need to maintain a smooth, silky appearance. For this reason, collagen has been used to treat dry, brittle hair, often included in products to repair split ends and improve moisture retention.
Conclusion
If it isn't already, consider including a collagen supplement into your daily beauty regimen. Collagen supports hair-building functions, protects your mane from free radicals, and improves the elasticity of your scalp and hair. It's a no-brainer for healthy, strong locks in your 40s.
To read more such articles on personal growth, inspirations and positivity, subscribe to our digital magazine at subscribe here
Comments