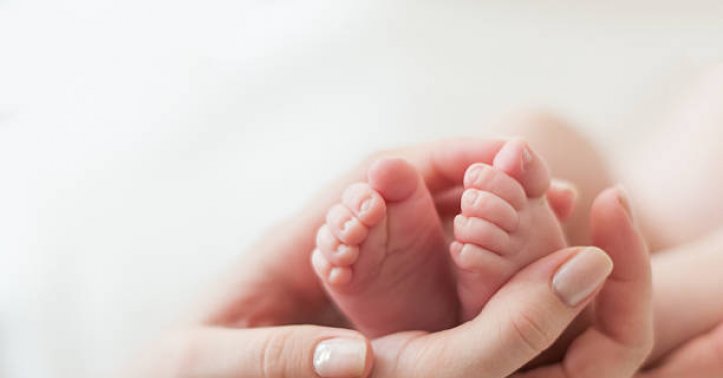 The Advantages of Hypoallergenic Formula: A Comprehensive Guide
Introduction:
Choosing the right formula is paramount when providing the best nutrition for your baby. Hypoallergenic formula stands as a beacon of hope for infants with allergies or sensitivities. Selecting trusted brands like HiPP has hypoallergenic formula that ensures authenticity, safety, and optimal nutrition for your baby. Their reputation signifies quality and parent confidence. This comprehensive guide will delve into the world of hypoallergenic formula and explore its numerous advantages for infants with delicate digestive systems or potential allergic reactions. 
Understanding Hypoallergenic Formula
Hypoallergenic formula is a specialized infant formula designed for babies with allergies or sensitivities to certain proteins commonly found in standard formulas. These proteins, usually cow's milk protein, soy, or lactose, can cause allergic reactions or digestive issues in some infants. Hypoallergenic formulas address these concerns using proteins broken down into smaller, more manageable forms, making them easier to digest. 
The Advantages
Reduced Risk of Allergic Reactions: 
The primary advantage of hypoallergenic formula is its potential to minimize allergic reactions. By utilizing hydrolyzed or extensively hydrolyzed proteins, hypoallergenic formulas significantly reduce the allergenicity of the proteins, making them gentler on a baby's digestive system and lowering the likelihood of allergic responses.
Easier Digestion: 
Hypoallergenic formulas are designed to be easily digestible, even for infants with sensitive digestive tracts. The proteins in these formulas are broken down into smaller components, making them less likely to cause discomfort, gas, or other digestive issues, ultimately providing a more comfortable feeding experience for the baby.
Aid in Allergy Management:
For babies already diagnosed with specific allergies or sensitivities, hypoallergenic formula becomes a crucial part of managing their dietary requirements. These formulas offer a reliable source of nutrition without triggering allergic reactions, providing parents and healthcare professionals with a valuable tool for managing the baby's health. 
Suitability for Multiple Allergies:
Infants can have more than one sensitivity or allergy. Hypoallergenic formula is versatile and suitable for infants with multiple allergies, making it an all-encompassing solution for parents navigating the challenges of providing appropriate nutrition for their children.
Encourages Proper Growth and Development:
Despite being allergen-reduced, hypoallergenic formulas ensure the baby receives the nutrients necessary for healthy growth and development. These formulas are fortified with vitamins, minerals, and other essential nutrients to support the baby's well-being.
Calms Digestive Discomfort:
Infants with sensitive digestive systems often experience discomfort, gas, or colic after feeding. Hypoallergenic formulas, being gentle on the stomach, can significantly alleviate these digestive issues. The ease of digestion translates to a happier, more content baby, allowing for better sleep and improved overall comfort.
Addresses Reflux and Spit-Up:
Reflux, characterized by spit-up and regurgitation of milk, can be a challenge for both the baby and parents. Hypoallergenic formulas are formulated to reduce the likelihood of reflux, relieving babies prone to this condition. Less reflux means a more comfortable feeding experience and less mess for the baby and caregivers.
Promotes Healthy Weight Gain:
Balanced nutrition is vital for an infant's healthy weight gain and growth. Hypoallergenic formulas are carefully engineered to provide the necessary calories and nutrients to support healthy weight gain. This ensures that even babies with allergies or sensitivities can grow and develop steadily and healthily.
Enhances Immune Function:
A well-functioning immune system is crucial for infants, especially those with allergies who may have compromised immune responses. Hypoallergenic formulas often contain additional nutrients like prebiotics and probiotics that support the immune system, helping the baby's body defend against illnesses and infections more effectively.
Encourages Optimal Brain Development:
The brain undergoes rapid development during the first few years of life. Hypoallergenic formulas are fortified with essential fatty acids like DHA (docosahexaenoic acid) and ARA (arachidonic acid), which are vital for brain and vision development. By providing these crucial components, hypoallergenic formulas support optimal cognitive growth in infants. 
Choosing the Right Hypoallergenic Formula
Selecting the appropriate one, like the HiPP hypoallergenic formula, for your baby involves considering factors such as your baby's specific allergies, the severity of their condition, and your pediatrician's recommendations. Reliable healthcare professionals can guide you in making an informed decision and help you choose a formula that aligns with your baby's dietary needs. 
Conclusion: Nurturing Your Baby with Care
The advantages of hypoallergenic formula are far-reaching, providing a viable and essential solution for parents of infants with allergies or sensitivities. Making an informed choice regarding your baby's nutrition by opting for hypoallergenic formula is a testament to your commitment to their health and well-being. 
By understanding the numerous benefits of hypoallergenic formula and choosing a reliable seller, you can ensure your baby receives the best possible nutrition without the risk of allergic reactions. Here's to a brighter and healthier future for your baby, nourished through the choice of hypoallergenic formulas and the love and care you provide.
To read more such articles on personal growth, inspirations and positivity, subscribe to our digital magazine at subscribe here
Comments