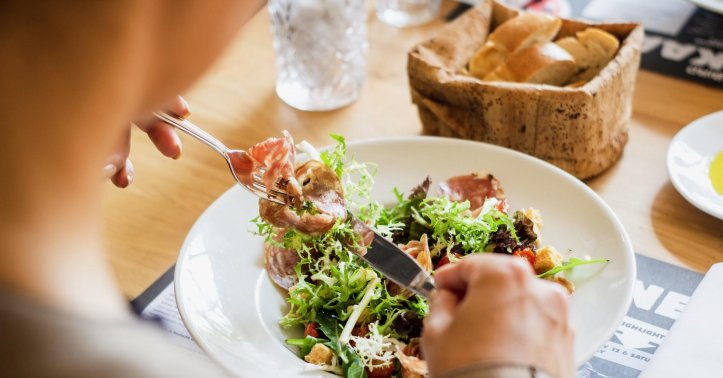 Tips That Will Help You Plan Out Your Diet
Do you find it difficult to maintain a healthy eating plan and reach your desired level of nutrition? You're not alone! Many people struggle with staying consistent with a healthy diet. But with the right tips and tools at your disposal, you can successfully plan out a diet that works for you.
Whether you're trying to gain muscle, lose weight, or just take an overall healthier approach to eating in general, this blog post offers timely advice that will ensure you stick to your balanced diet and achieve maximum results. Let's get started!
Start with Goal Setting
Setting goals is the first step towards achieving success in any aspect of life, including your diet. Having a clear and realistic goal in mind will help you stay focused, motivated, and on track with your eating plan.
Begin by determining what you want to achieve through your diet. Is it weight loss, muscle gain, or just overall health improvement? Once you have a specific goal in mind, break it down into smaller, achievable targets. This way, you can track your progress and make necessary adjustments to your plan if needed.
Consider Including Peptides in Your Diet
If you're looking to improve your overall health and wellness, you might want to consider including peptides in your diet. But, before you start making big changes to your meal plan, learning what peptides are and how they can benefit your body is crucial. In short, peptides are short chains of amino acids that play a vital role in various biological functions in the body: they can improve muscle growth, increase metabolism, boost immunity, and enhance overall health. If you're interested in exploring the potential benefits of peptides, take some time to dive into further research and consult with a healthcare professional.
Make a Meal Plan
There's nothing worse than staring into your kitchen cabinets and feeling totally lost about what to cook. Crafting a meal plan is a great way to avoid that dreaded moment and save time throughout the week.
When you set aside some time to schedule your meals, you'll never have to improvise or visit the grocery store on a whim again. Picture this: waking up in the morning and knowing exactly what's for breakfast, lunch, and dinner. Sounds dreamy, right? With a little bit of planning ahead, you can leave the last-minute meal stress behind and enjoy delicious, thoughtfully prepared dishes all week long.
Shop Smart
When maintaining a healthy diet, selecting the right foods is key. That means avoiding processed foods and sugary drinks and instead opting for whole foods that are packed with important nutrients. Fortunately, there are plenty of delicious options to choose from, including fresh fruits and vegetables, lean proteins, and whole grains. These foods are high in fiber, which aims to keep you feeling full and satisfied, and they're also loaded with vitamins and minerals that nourish your body from the inside out. The next time you're at the grocery store, pay close attention to the labels and choose nutrient-dense foods that will fuel your body and keep you feeling your best.
Pre-Prepare Meals
Are you tired of constantly scrambling to put together meals after a long day at work? Preparing meals in advance may be just the solution you need. If you invest a little bit of time over the weekend to prepare meals for the week ahead, you can save yourself the stress of scrambling to put a meal together every night. It will save you time, money, and — most importantly — your sanity. You can also experiment with meal prepping in creative ways, such as preparing smoothie ingredients in advance or making an entire week's worth of lunches on a Sunday afternoon.
Don't Skip Breakfast
Starting your day off with a delicious breakfast is the ultimate game-changer. It makes you feel full and satisfied while providing your body with the necessary fuel it needs to power through the day ahead. Breakfast has been recognized as one of the most important meals of the day and for good reason too: it jumpstarts your metabolism, giving you energy and providing essential nutrients that are essential to overall health.
The bottom line? Don't skip this important meal! Instead, indulge in a scrumptious breakfast that will kickstart your day and set you up for success. Whether it's a bowl of warm oatmeal paired with some fresh berries or eggs cooked to perfection with a side of avocado, make breakfast the ultimate priority in your daily routine and feel the difference it makes.
Track What You Eat
Do you find it difficult to stick to a healthy diet? Maybe it's time to start tracking what you eat. By writing down everything you consume, you become more conscious of your food choices throughout the day. It's a simple way to hold yourself accountable for your diet and make sure you're getting the nutrients your body needs.
Tracking your meals can help you identify patterns in your eating habits and make changes accordingly. Don't be afraid to grab a pen and paper, or use a food-tracking app, and start documenting your meals.
Stay Hydrated
Staying properly hydrated is not just crucial for maintaining optimal bodily functions, but it also plays an important role in managing your hunger cues. Water aids in digestion, transports nutrients to your cells, and keeps your organs functioning properly.
Sometimes our bodies can mistake thirst for hunger, leading us to consume unnecessary calories. Therefore, make sure you're drinking enough water throughout the day — a general guideline is 8 glasses, but this can vary depending on individual needs. Consider starting your day with a glass of water, and continue to sip throughout the day, especially before meals. This can help you differentiate between hunger and thirst, preventing overeating.
Planning and maintaining a healthy diet may seem like a daunting task, but with the right approach and the tips outlined in this guide, it becomes a lot more achievable. By making these strategies part of your daily routine, you'll be well on your way to a healthier lifestyle that not only nourishes your body but also supports your overall wellbeing. The journey to healthier eating habits is a marathon, not a sprint, and every small change you make brings you one step closer to your goal. Stick with it, be patient with yourself, and the results will surely follow.
To read more such articles on personal growth, inspirations and positivity, subscribe to our digital magazine at subscribe here
Comments