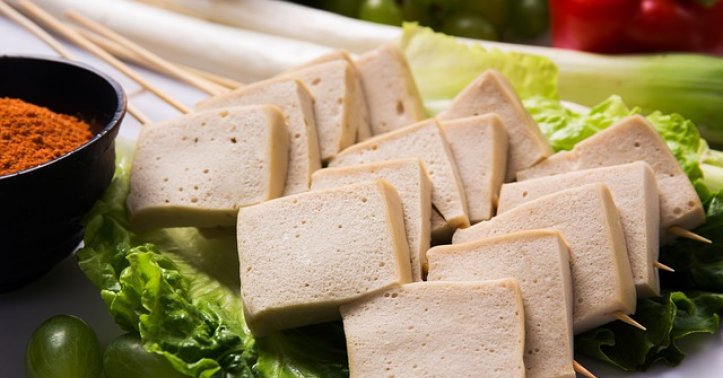 The Tofu Life: 3 Simple Vegan Bowl Diets For You
Curd bean, commonly known as Tofu, is made out of soybeans from soya that is rich in minerals. It is a great source of protein and is also anti-inflammatory and antioxidant. All those benefits in just one food!
On top of these health benefits to your body, it is a very affordable alternative if you're into a nutritious meal replacement. Don't get it wrong as tofu is delicious food. In fact, if you go to Southeast Asian countries such as Thailand and China, you'll find tofu in most of their meals. They make it a staple in Asian cuisines because of its versatility.
You may look at tofu as white, boring food but the truth is you're missing out a lot! It can be paired with almost any ingredient available at home and it will still be as healthy.
To know more, here the benefits and nutritions of one block of tofu.
Benefits and Nutrition Facts of Tofu
As mentioned above, tofu is a great source of protein almost as good as the protein we get from eggs. It is considered to have a well-balanced amino acid profile because it consists of fiber, potassium, magnesium, iron, copper, and manganese. Knowing the difference between egg protein and whey protein, as well as the kind of protein that we get from tofu will give you a greater idea for healthier everyday meal prep.
Generally, a 100g serving of tofu has the following nutrients:
Calories: 73 kcal
Fat: 4.2g
Saturated fat: 0.5g
Carbohydrate: 0.7g
Protein: 8.1g
Apart from protein, it has also phytoestrogens called isoflavones which are responsible for lower levels of cholesterol. Getting fat and high blood pressure are the least of your worries when eating tofu. It is truly an enjoyable food.
If you're not still convinced of how great tofu is, let us add calcium to the list of nutrients you can get from eating this. Calcium is an important nutrient, as well, as this is responsible for your bone strength. It is especially recommended for people aging from 25 to 30 to improve and further strengthen their bones.
It is really the perfect source of protein for vegans because not only of all the nutrients they can get, they can also enjoy it without worrying about the calories. What a dream!
Tofu may seem like a simple ingredient but you can cook it in a lot of ways, however, it can do wonders in a vegan meal replacement.
Vegan Tofu Bowl Recipes
Here are fun, easy recipes that you can try with Tofu.
Tofu Burrito Bowl Meal
It is with no doubt that burrito is a mouthwatering food that even if we just smell it we know what it is and where to find it. Sadly, it is rare to find a burrito with no meat. Here is super fun and convenient way of making a burrito with tofu as an alternative to meat.
Serving size: 4
Preparation Time: 15 minutes
Calorie count: 210 kcal
Ingredients
Tofu, Olive oil, Sea salt, Pepper, Chipotle powder, Chili powder, Paprika, Garlic powder, Choice of lettuce, spinach, or kale., Avocado, Black beans, Red onion, Tomatoes or salsa, Cilantro.
Instructions
Remove the liquid in tofu. Press using a paper towel until it's almost dry.
Chop the tofu using a spatula then put in a large skillet on medium heat,
Add seasonings while stirring.
Cook the tofu for 8 to 10 minutes.
Prepare your tofu burrito according to your preference.
Since this is a tofu burrito bowl, you can choose the topping you want to put on your bowl. This is a quick recipe to try out during an exhausting evening.
Smoked Tofu & Hummus Buddha Bowl
This recipe includes turmeric which is a great addition to tofu when it comes to an an-inflammatory. Further, turmeric has its own health benefits such as preventing diseases like heart diseases, diabetes, among others. It is also a quick meal to prepare.
Serving size: 2
Preparation time: 15 minutes
Calorie count: 484 kcal
Ingredients
Turmeric, Basmati Rice, Tofu, Olive Oil, Lamb's Lettuce, Red Onion, Hummus, Lemon, Water, and Salt.
Instructions
Cook the rice then stir in the turmeric and salt. Wait for 10 minutes.
Place the smoked tofu in a pan in medium heat. Add olive oil to fry the tofu. Do this for 7 minutes.
Soak lamb's lettuce in the water then slice the red onion. Put it in the bowl.
Mix hummus, lemon juice, and water in a small bowl.
Add the cooked rice and tofu to your bowl then add the desired amount of hummus.
This flavorful and smoky recipe is definitely perfect for lunch. To regain your energy and to keep you alert for the rest of the day!
Vegan BBQ Tofu Stir Fry Recipe
Even just with the word BBQ, we all know its smell too well. You should also know that BBQ is going to be most likely meat. You're in for a surprise! This recipe takes tofu to a whole new level.
Serving size: 4
Preparation time: 25 minutes
Calorie count: 390 kcal
Ingredients
Tofu, Cornstarch, Quinoa, Mixed Vegetables, Avocado Oil, Edamame Peas, Shelled
Salt, Kosher, Ketchup, Tamari, Rice Wine Vinegar, Honey, Garlic, Ginger, Chili Paste, Mustard.
Instructions
Prepare first the barbeque sauce by putting all the required ingredients in a bowl then whisk it.
Remove the liquid in tofu. Press using a paper towel until it's almost dry. Then put seasoning in the tofu with cornstarch, a little bit of the barbeque sauce, and salt. Coat the tofu.
Cook the tofu in heated avocado oil. Heat avocado oil until it turns to brown color. Do this for 2 to 3 minutes.
Add the mixed vegetables, quinoa, and rice. Then saute it for another 2 to 3 minutes.
Add the barbeque sauce.
Garnish with desired herbs and other ingredients.
This meal does not go far behind the taste of a real BBQ. In fact, this may be the most delicious version of it yet.
Switching to a Vegan Diet may seem overwhelming but it has lots of benefits to your health. To know more about the benefits of a Vegan Diet, read this post. We mentioned some simple vegan bowls diets you can start out with. This can help you practice vegan meal replacement.
Remember the next time you crave your favorite dish, you should try using tofu as the main ingredient instead. It's not just a great source of protein but it's just very healthy! Indulge yourself with these recipes and you'll surely be full and healthy.
To read more such articles on personal growth, inspirations and positivity, subscribe to our digital magazine at subscribe here
Comments