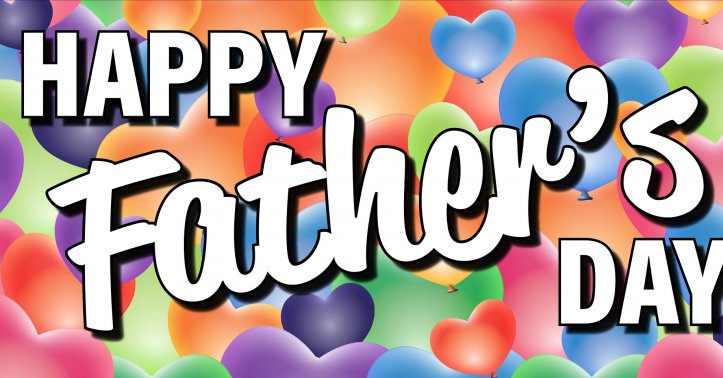 Fathers Day in India Short Stories Will Melt Your Heart!
Fathers Day in India this year (2019) is on June 16. This time, I took a different approach to write on this day. Instead of scribbling something in general, I thought of asking around. So, I went on the mission of compiling short stories on Father's Day. Here's what happened...
Fathers Day in India
Before I share with you interesting anecdotes on fathers, here is something that I concluded after asking around:
A lot many people still DO NOT know about Father's Day in India!
Some people hate the idea of this day! According to them, this is an American concept and eroding our culture.
Some people wonder what is the use of this day. India is the land where mothers and fathers are worshipped as God. So, according to them, we don't need such a day. We already respect our parents.
Others were excited about the day and had planned to take leave from their workplaces to spend time with their father.
This is what a few fathers told me:
"I am expecting my children to do something special on Father's Day in India.
"Well, I don't know whether my children will remember or not. You see, they are so busy..."
"My daughter already called me. She is in the US and is planning to visit India in June with her family to celebrate the day with us."
"My child is just 3. She may not know about this day. I am thinking of spending the day with her on this day and be a good father to her."
"My wife and I are expecting our first child in the second week of June. If God permits, I might become a father on Father's Day in India!"
There were lots of other responses to this day. But, the below-mentioned response just took my heart away. I met this gentleman in Delhi Metro. On being asked what he will do on Father's Day, he replied:
"My wife lost her father in January this year. She might become sad on Father's Day. You know, her father used to bake delicious cakes and loved gardening. So, I have planned to bake a cake (I am learning it for this occasion) for her on this day and also bring home some beautiful potted plants for our garden. I want to give her fatherly treatment on this day. She would feel her father's presence. This would also bring a smile to her face."
How lovely!
A husband wants to behave like a father for one day to make her wife happy because she has lost her father recently. What love!
Fathers Day 2019 India stories
Here is a short tale by a girl in my neighborhood:
"Hi, I am Kritika and I study in 6th class. It was Father's Day last year. I was preparing a neat card for my poppy (father). I was busy since morning doing this. I wanted to surprise my poppy. I even got up early to prepare the card so that I could finish on time. We own a garments shop. Poppy usually goes to the shop by 10 am. I wanted to present him with the card before he goes.
Everything was going on well when, suddenly, my sketch pens stopped working. Oh my God, now what will I do? My drawing was incomplete. I called my friend who lives nearby to burrow sketch pens from her. Thank God, she had them and I rushed to her house. Mommy was perplexed by my rush. I waved her and busted out of the house.
And then it happened...
...I tripped at our Verandah (porch) stairs. Wham! Had a great fall like Humpty Dumpty. The only difference was that Humpty Dumpty was sitting on a wall and I was running.
Everybody rushed out - mommy, poppy, our maid, and our next-door neighbor.
Poppy lifted me and took me on our living room sofa. I had sprained my ankle. My mind was still thinking about those sketch pens and how I will complete the Father's Day card. Mommy chided me for running. I did not listen. I wanted to complete my card.
Poppy started to go into my room. I wanted to scream, "no!" He would see the card! The surprise would be spoiled.
And it happened...
Poppy came out with an ointment and the card!
He was smiling.
He showed the card to mommy. She smiled too.
Oh no, I had wanted to give the card myself and after completing it. I told this to my parents. Mommy hugged me lovingly. Poppy gave a pat on my back for preparing the card.
"It's beautiful, so what if it's incomplete. I like it!"
Then I told them why I was rushing to my friend's house. Ah yes, forgot to tell you. My friend puzzled why I had not come to get the sketch pens, visited my house. We all had a hearty breakfast. Then, the poppy was about to leave for his shop when he said, "Be ready you two (me and mommy). We will have dinner out tonight!"
"Hurray! Happy Fathers Day in India!" I jumped with joy on one leg!"
Here is another story by a man who celebrates the day differently:
"Hi, my name is Subhash. I am a 75-year old retired army official. I have two sons, but they are too busy with their lives to visit me. It's been 5 years since they have stopped visiting me. But, I don't lament. I have made a ritual of visiting orphanages on Father's Day.
There are children who need fathers. They crave for fatherly love...and they don't get it. Isn't it better to give father's love to these children who want it, rather than wait for my sons who don't want father's love anymore?
This time too, I plan to visit an orphanage. I usually spend the whole day there. I live alone. There is a cook who comes to my house to cook my meals daily. I will ask her to cook some delicacy on this day. We will pack them in small tiffins and then I will go and distribute the tiffins to children in the orphanage.
You might be thinking I am 75 and how I will manage alone. Don't worry, I have somebody who stays with me. He is a man in his 50's He never married and has measly requirements. His name is Sushant. He is happy living with me. He says he looks upon me as a fatherly figure and says, "I like to do your Seva (serve you)." He is like my son. In fact, sometimes I feel he is better than my biological sons!
This is my Fathers Day in India ritual. I hope to continue doing this for as long as I can. When I am no more, I want my son (Sushant) to continue with this ritual. Let's see whether he does it or not. It's his choice. But, I think he will because he accompanies me every year to the orphanage. So, this is my Fathers Day in India story."
A lot of such stories lurk at various corners of India. Due to limited space, I have shared just a couple of stories with you. However, I am sure there are stories around you too.
Some of you might be wondering what I am going to do for my father on this day. Well, my parents are not on Earth. But, I have hung their photos and do their puja (worship) every day.
But, I, too, have a Father's Day in India ritual. I buy a card for my papa every year. This year, too, I will buy a card. I will also buy a card on Mother's Day in India 2019.
It's been 12 years since my father passed away, but his essence lingers on. People who knew my father say I am his true copy. It's been a long time and I believe my papa's soul may have got another birth somewhere or may have attained moksha. But, as it is said, the soul's energy does not die. Our subconscious mind stores everything.
So, even if he might have been born somewhere, whenever I remember him, he (or maybe if he has acquired a female body) will feel uneasy or get some flashbacks in the dreams. This is the world of energies.
How are you going to plan Father's Day in India this year? If you have a story to share or want to say something, do write it in the comment box.
Happy Father's Day!
Author's Bio:
Shipra Singh is the senior content writer of lifepositive.com. She is a kidney donor and has experienced life's many colors, including grey shades, that have helped her discover her spiritual side. The writer believes her life is a novel and she makes sure to turn one page at a time to understand the Divine Plan better. A God-loving person, Shipra has healed herself of life's injuries through cooking and dance therapy.
To read more such articles on personal growth, inspirations and positivity, subscribe to our digital magazine at subscribe here