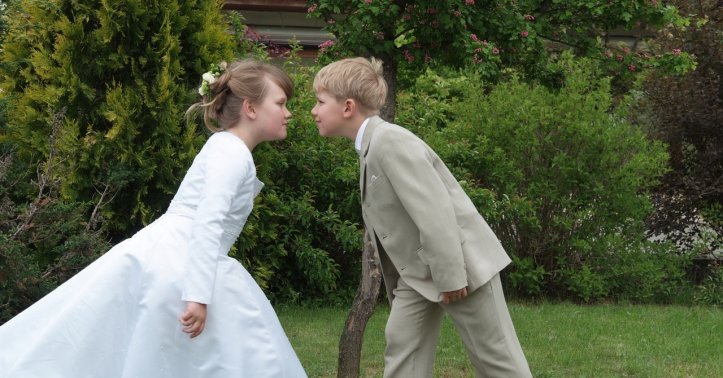 How to Make a Beautiful First Communion Invite
The first communion is a beautiful occasion that requires beautiful invitations. All the guests should be invited in advance and through the best and the cutest cards ever. Although most people prefer sending messages as an invitation, this might not attract enough attention. So, you are supposed to learn ways of creating a baptism invitation for this special occasion.
How do I make a baptismal Invitation?
This is one of the most common questions that I have encountered online. Parents want to know how they can create their beautiful baptism cards for this special occasion. Therefore, I have included a step-by-step guide on how to create your unique baptism invitations online and through MS Word.
Step 1: Choose your first communion invitation from a pool of already made templates from a site. This will depend on your specific requirements, specifications, and preferences.
Step 2: Choose an image on your Gallery to upload on the website. In case you don't have a perfect picture for this occasion, select one from the collections of thousands of images available online. If you have to Google images to use, make sure you select images that are labeled for reuse with or without modifications.
Step 3; How do you want the colors and texts of the baptism invitations? Make up your mind and edit them accordingly. This should be inspired by the design and words you have chosen for your invitation. The good thing is there are many fresh fonts available online.
Step 4: Change the background of your invitations. The background and the way you format it is very important. First and foremost, choose a perfect color for the background. Make sure the color blends well with the occasion. Also make sure the texts are readable and the background is enhanced perfectly. This can be done through the use of filters.
Step 5: This is the final step. Determine how you want these invitations to reach your guests. Are you sending them in a hard or soft copy? If you want to send them in soft copy, then you can share them online directly without the need to download and print them. If the opposite, then the invitations should be downloaded and printed in some good papers for sending.
What should a Baptism Invitation say?
I know step 3 can be overwhelming and you may end up lacking enough words to express your feelings and communicate the message. Therefore, I have decided to guide you briefly in the words that you can write on your invitation.
Name of the honoree and the parents-This is a mandatory thing and it should be as precise and informative as possible. Just write the name of the daughter or son being communized. If possible, also include the sir name or the name of the family.

Location-Where the event will be held is also included in the invitation. The addresses and location or even the map should be very clear and precise.

Date-The date and time of the event should be clear and written at the center of the invitation.

RSVP-It's also important to include the RSVP contact details in case you have a limited number of positions for the event.

The wording and quote-in in most cases, parents will write a brief invitation sentence informing the guest about the event. Here are some examples:
Karen George
Is celebrating her
First Communion
Sunday, Feb 2020
10.30 am
St. Andrew Church
And later our Home in Talen, 4th avenue
George and Sudan
……………………………………………………
Join us on 10th December 2020 in celebrating the first communion of
Joy Cowell at St. Anglican Church from 10 am.
RSVP
Mr. and Mrs. Cowell
……………………………………………………..
How do you make a Christening Invitation on Microsoft Word?
It's also possible to make Hand Made first communion invitations using MS Word. However, this may not be the best option for someone that wants to send unique and creative invitations to the guests. There are many guidelines on how to make cards using MS Word tools and features. Just like someone can make a wedding card using MS word, you can make a first communion invitation using the same tactics. Just have clear details about the information to use and eventually follow the instruction on this MS word application.
To read more such articles on personal growth, inspirations and positivity, subscribe to our digital magazine at subscribe here
Comments