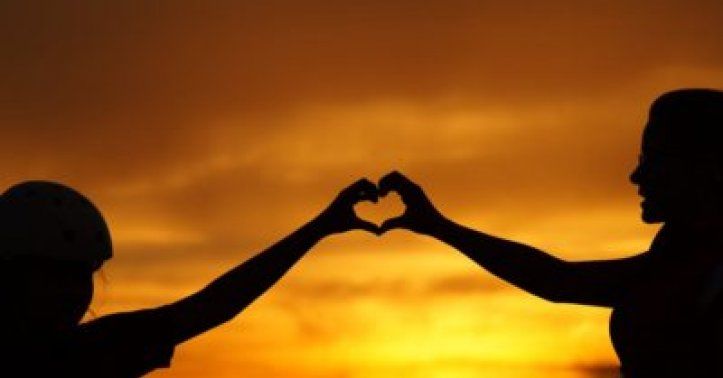 How To Express Love Without Hesitation On Mothers Day 2018?
Mothers day 2018 is on Sunday, May 13. The day is celebrated throughout the world. Different cultures and countries celebrate motherhood as a universal emotion. Not even an entire lifetime is enough to pay tribute to motherhood and mothers, let alone a day. Yet, Mother's day is celebrated as an attempt to do the same.
Mothers day in India is a relatively new concept. It has become more popular only in the last decade. Originally a foreign concept, especially western, mother's day is now recognized and celebrated in India with a lot of excitement. In a country with vast and diverse cultures, this day has made a mark amidst various other international days and national festivals.
Mother's love for their children is unconditional, undefinable, and everlasting. A constant guiding light, there is no better life coach and healer for a child than their mother. Mother's love is selfless and unfathomable. A mother not only gives birth, but also nurtures and helps a life grow, prosper, and thrive.
Mother's day also marks retail madness. Brands and organizations leverage this day to market themselves. Amidst all this, the essence of a mother's day should not be lost.
Mothers day 2018 is a great time to thank your mother for all that she does and has done for you. Often, children (young or older) are unable to express their love and care for their mother while the mother's heart is always full of unconditional love. Mother's Day provides a great opportunity for all children to express thanks to their mothers.
On Mothers Day 2018 India, it is a common sight to see kids make lovely cards or cook a nice meal for their mom on this day. Children leave no stone unturned to pamper their mothers. They put in their valuable efforts, time, and lots of love to choose gifts for the most special lady in their life.
On this day, restaurants and hotels, fast food joints, marketplaces, shopping malls, and other public places organize events to celebrate motherhood. People who live away from their mothers visit them and even give their "mommy dearest" a short holiday treat. Families may dine out with the mother being the center of attention. All these are more are common ways that people, especially in India, do to make their mothers feel special.
Top 7 ideas to make your mother feel special on Mothers Day 2018
Be the best version of yourself at least once!
There is nothing more a mother wants than to see her child be the best version of themselves. We usually take our mother for granted. We, often, are not at our best behavior every day. This mother's day simply is good. This could, perhaps, be the greatest joy for your mother.
Let her take her day off
Give your mother respite form everyday tasks and chores, duties and responsibilities. This will surely help your mother feel special and pampered. Let her take a much-needed day off by helping and organizing everything - cooking, errands, and more.
Make a photo collage of your and her pictures
In today's digital world, an old-school way of making an actual collage on a paper with photos together is a great way to make your mother feel special.
Take her out to her favorite place.
Mother's day is a great way to let your mother visit places of her interest that she has always yearned for. It could be a nice restaurant or a movie or a place of worship or a resort. She may have also wanted to undergo some alternative healing therapy, but did not get the time. This is the right time for you to let her do her thing. You could also surprise her by giving her a different gift. For example, why not take her to a session of aromatherapy?
Simply say 'thank you'
It's true - we take our mothers for granted. A simple and heartfelt 'thank you' will make her feel most special. You can either say it directly (with a hug for that extra "dose "of love), or write it. Paste the paper on the fridge or a corner that she visits often. Surprise her with your love this Mother's Day.
Let her know why you love her
This mothers day 2018, express your love for your mother. Let your mother know what you appreciate and value about her. Just tell her the things or behavior that you love about her. For example, you can confess that you love when she lovingly runs her fingers through your hair. You love it when she stays up till you reach home late at night.
There are so many things that a mother does for us and we overlook. Mother's Day is a great time to recall them and express them. Your mother will surely feel special and loved. No doubt, this is the world of "what's app," but a handwritten note carries emotions and the "human touch." This can make your mom feel even more special.
Make a custom basket hamper
You know what all your mom loves. So, simply put together her favorite things in a basket. It could be chocolates or any other favorite food. It could also be a basket with items that she uses, like her favorite hand cream, moisturizer, lip color, and others. A goodies basket might not last long but your thought behind it will linger on in your mother's heart.
So, celebrate motherhood on Mother's Day 2018. Rejoice and enjoy this lovely day devoted solely to mothers. The importance of mother in one's life cannot be discussed, only felt. Everyone is aware of the mother's love, but not everybody can express their awareness in words. Mother's day serves as the best time to reflect upon this. So while you reflect, I shall try and look for the surprise mother's day card my 6-year-old son is making for me!
Author Bio:
Shilpi Goel is a content curator, writer, and an avid reader. She is a Reiki master healer and an aspiring life coach. Having experienced tremendous personal and professional growth Shilpi feels passionate about sharing her learning with others. Being a firm believer in the power to shape our destiny and life, Shilpi seeks to share her insights on spirituality, personal growth, and holistic well-being,
To read more such articles on personal growth, inspirations and positivity, subscribe to our digital magazine at subscribe here
Comments