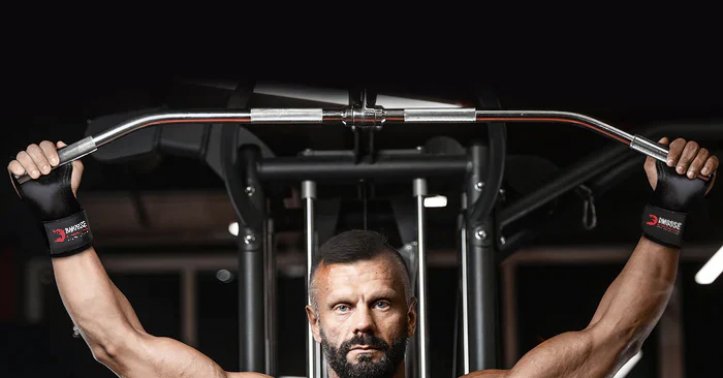 10 Methods for Developing Powerful Grip Strength Using Power Grip
10 Ways to Build Powerful Grip Strength By using Power Grip
Do you want to be able to show off your powerful grip strength? Are you looking for an effective way to build power and agility in your hands and arms? Power grip is an increasingly popular approach to strengthening the muscles of fingers, hands, and forearms.
Power grip workouts involve specialized exercises designed to improve hand strength and help build up grip endurance over time. In this blog post, we'll discuss 10 ways you can use power gripping exercises as part of a fitness routine tailored just to build strong grip strength.
With consistent practice of using CrossFit grips with these exercises, you will notice real changes inside and outside the gym. Read on if you're ready to see serious gains in grip strength.
Why Grip Strength & Wrist Mobility Are So Important?
Good grip strength and wrist mobility can benefit your everyday life and during athletic endeavors. A firm grip ensures you can open jars, hold on to objects firmly, and not drop them without straining your muscles.
Having wrist mobility allows for flexibility and range of motion in your forearm joints, which is most helpful when performing activities requiring repetitive motion of the wrists, such as playing an instrument, using a computer mouse, writing, painting, or gardening.
Using these functions not only makes everyday life easier, but they are also essential for athletes to do well at their sport. Sports like basketball, swimming, and weightlifting benefit significantly from this kind of strength and improved power transfer through smooth body position changes.
These are two critical things any sport needs to make strong moves or catch big air. It's clear that grip strength and wrist mobility are essential for many activities, so don't ignore them.
How Can I Increase my Grip Strength Fast
Getting a stronger grip can do wonders for your physical fitness and CrossFit performance. The best way to increase your grip strength fast is by focusing on using the CrossFit grips in exercises that involve pulling or squeezing.
Working out with kettlebells, barbells, deadlifts, and pull-ups will help strengthen your grip quickly. You can also use specialized CrossFit equipment like grip trainers and fat bars to add an extra challenge to your workout routine and create tension on the muscles in your hands, forearms, and wrists to give them a great workout.
Taking breaks between sets is essential, too, since this helps prevent overexertion, which may cause muscle fatigue or injury. Follow these simple tips, keep it regular, and you will soon be able to enjoy stronger grip power.
10 Ways to Build Powerful Grip Strength
To help you reach your goals and get a mighty grip, here are ten simple but effective exercises to increase your grip strength starting today.
Farmer's Carry
To do the farmer's carry exercise, start by choosing a weight appropriate for your fitness level. Hold one weight in each hand with your arms extended at shoulder height and your palms facing down.

Keeping your arms straight and maintaining good posture, walk forward at a steady pace for the desired distance or time. Make sure to keep your shoulders back and chest up during the exercise.

Brace your core as you walk so you don't lean too far forward or backward. When you reach the end of the set, lower the weights slowly to avoid straining your arms and back muscles.
To increase the intensity, try increasing the weight you are carrying or walking farther distances with each set. You can also add additional exercises to challenge yourself, such as lunges, squats, jumps, etc., using the same weights you carry.

To maximize results from this exercise, it is important to maintain proper form throughout every rep and set while also ensuring that you challenge yourself adequately without overexerting yourself.
Rack Pull
To perform a Rack Pull properly, begin by standing in front of a power rack set at slightly below knee height. Make sure your feet are hip-width apart, and your knees are slightly bent.

Hold the barbell with an overhand grip and lift it off the rack. Keep your back straight and engage your core throughout the movement.

Take a deep breath, and slowly pull the barbell up towards your hips until you stand fully upright with your shoulder blades squeezed together. Pause for one second at the top of this position, concentrating on contracting your back muscles as hard as possible before lowering the weight back down to its starting position.

Repeat this movement for 3-4 sets of 8-12 repetitions for the best results. Throughout each rep, keep proper form by using slow and controlled movements, keeping your shoulders pulled back, and maintaining tension in both legs.
3-Way Chin-Up Hold
To begin the exercise, grab the bar with an overhand grip (palms facing away from you) and lift yourself until your chin is level with the bar.

The position should be held for around 10-15 seconds while focusing on engaging all significant muscles to lift yourself up.

While doing this exercise, ensure that your body remains straight and your elbows are kept close to your torso. This will help to keep tension in your arms and shoulders, which will help increase strength over time.

If you feel any strain or discomfort in your shoulder joints, stop immediately and rest before continuing with the next reps.

After holding this position for 10-15 seconds, slowly lower yourself down using controlled movements until you reach the starting point. This counts as one rep.

Aim to do 8-10 reps of this exercise per set depending on your current fitness level. As you become more experienced, you can increase both the number of sets and reps for maximum results.
Plate Pinch
Begin by standing with your feet shoulder-width apart and holding the metal plate at shoulder height, palms facing each other.

Tightly squeeze the metal plate between your hands for five seconds, keeping your arms straight and elbows slightly bent.

After five seconds, slowly lower the metal plate back to shoulder height and relax your grip for five seconds before repeating.
Towel Pull-Up
To perform a Towel Pull-Up exercise, you will need a pull-up bar and a thick towel.

Begin by looping the towel around the pull-up bar, so its weight holds it in place. It should be positioned shoulder-width apart or wider.

Grab both ends of the towel and lift yourself until your chin is level with the bar or higher.

Engage your core muscles to maintain good form throughout the exercise, squeezing your shoulder blades together as you pull your body up.

Slowly lower yourself back down to starting position, resisting gravity as you do so.

Aim for 8-12 reps of this exercise for each set, taking brief breaks in between sets. As you get stronger, increase the number of reps per set and strive to reach failure with each one.
Bottoms-Up Kettlebell Press
To perform the Bottoms-Up Kettlebell Press, begin standing with your feet shoulder-width apart and a kettlebell in each hand.

With your palms facing away from you, press the kettlebells up, so they are balanced between your hands at chest level. Your arms should be fully extended and perpendicular to the floor.

Engage your core by drawing your navel toward your spine and keeping it engaged throughout the exercise. This helps stabilize your torso and prevents excessive back arching or straining of other muscles while doing the movement.

After stabilizing yourself, slowly press one of the kettlebells upward until it is balanced at arm's length above you. Keep your body tight and resist shaking as you press the weight.

Then slowly lower the weight back down to chest level using control and focus on maintaining good form throughout the entire range of motion.

Once you have returned to starting position, repeat with the opposite arm for an even number of repetitions on each side (i.e., 8 reps per side).
Reverse Curl
Start by standing up straight with your feet shoulder-width apart to do this exercise. Grasp a pair of dumbbells in each hand with your palms facing down toward the ground.

Keeping your elbows tucked close to your sides, slowly curl both hands upwards while squeezing your biceps towards the shoulders.

Continue curling until you have raised the dumbbells near your shoulders, and slowly lower them back to the starting position. Keep your shoulders down and prevent them from hunching forward as you perform the exercise.

As you repeat this exercise, focus on keeping good form throughout.
Deadlift with Pause
Begin by standing with your feet shoulder-width apart and the barbell in front of you.

Reach down and grasp the barbell with an overhand grip, keeping your back straight and your shoulders pulled down and back.

Tighten your core and brace your abdominals as you lift the barbell to a standing position.

As you lift, ensure that your arms remain straight throughout the lift; avoid rounding your lower back or having any kind of 'hitching' movement.

Once the weight is in the standing position, pause for a few seconds before slowly returning it to the ground.

Keep control of the weight as you lower it back to its starting position; do not drop it or let it rest on the ground between repetitions.

As you lower, maintain proper form, keeping your core tight, chest up, and shoulders pulled down and back.

Do 3-4 sets with 8-10 repetitions each for best results; start light so you can focus on proper form before progressing further.
Dead Hang
Start by finding an overhead bar, railing, or other secure support to bear your weight. Most gym pull-up bars are suitable for this exercise.

Place your hands on the bar with a slightly wider than shoulder-width grip and allow your body to hang freely from it. Make sure your shoulders are relaxed and down, not up around your ears. Activate your core by drawing your belly button toward your spine.

For beginners, start with two sets of 10 to 20 seconds each, with about 30 seconds of rest between sets. As you get stronger and more comfortable with the motion, gradually increase the length of each hold to one minute per set with a 90-second rest period between sets.
Wrist Curl
To do this exercise, start sitting on a bench while holding a dumbbell in each hand with your palms facing up. Keep your arms extended and resting on the top of your thighs.

With your elbows tucked into your sides, curl your wrist upwards and hold for a second before lowering back to the starting position.

Focus on squeezing the muscles in your forearm as you curl your wrists up and down. As you become more comfortable with the movement, you can increase the weight of the dumbbells to add resistance.

For optimal results, do 3 sets of 10-15 reps per arm or 2-3 sets of 10-15 reps with both arms simultaneously. Be sure to rest for 1-2 minutes between sets to allow sufficient recovery time between exercises.
Conclusion
While grip strength is important for athletes and everyday people, it is often overlooked. The main takeaways from this blog are that you can use CrossFit lifting grip to help increase your grip strength and that there are many different exercises you can do to help achieve this goal. If you start incorporating some of these exercises into your routine, you should see a difference in your grip strength in no time.
To read more such articles on personal growth, inspirations and positivity, subscribe to our digital magazine at subscribe here
Comments