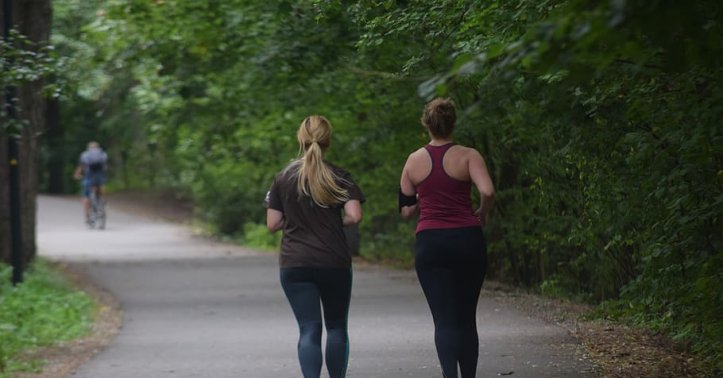 6 Ways To Manage Mental Illness With Holistic Treatments
Mental disorders can disrupt your life and make everyday tasks seem insurmountable. Depression, severe anxiety, and other types of mental illnesses can take their toll and affect your relationships with family and friends. Therapy and certain medications can help you feel more balanced; however, you may be looking for natural treatments as well. If this is the case, there are several different options for holistic healing that may boost your mood and reduce the symptoms of some mental illnesses.
1. A Change in Diet
Some mental issues, such as depression, can have a negative effect on your dietary habits and may even increase the severity of your symptoms. For example, depression may increase your desire for sugary, fatty, or fried foods While these comfort dishes may make you feel better as you eat them, the effects are not likely to last long and contribute to weight gain and physical health problems, such as the development of type II diabetes and heart disease. Changing your diet may help boost your mood and provide more energy without causing an increase in weight.
A change in diet starts with a visit to your general practitioner, who can determine whether your physical health can support such an adjustment. Once you have approval from your physician, you can start planning meals with a variety of new foods that include fish, beans, nuts, and fresh fruit. Most types of fish contain omega-3, which has a variety of benefits that include an increased blood supply to the brain. This may help lift the mind fog that often accompanies depression and makes decision making more difficult. Try to choose fresh options for fish, fruits, and vegetables, as freezing these foods may affect the benefits of the nutrients they offer.
2. Increased Exercise
Depression and anxiety can cause severe indecision, which can lead to prolonged inactivity or sleeping as a means to escape. Over time, this may cause health problems including poor circulation, increased cholesterol, and heart problems. Exercise not only has many physical benefits, but some studies show that consistent exercise can cause positive changes in brain chemistry and release feel-good endorphins that may help you fight depression.
As with a change in diet, you may want to consult your physician before starting an exercise program. He or she can also help you decide which type of exercise might benefit you best. Walking, jogging, aerobic exercise and cardio can all boost blood flow to the heart and brain, which may help you feel more alert and fight feelings of lethargy. Exercise can also increase feelings of self-esteem, which may improve your overall well-being.
3. Creative Outlets
Finding creative outlets that spark your imagination and distract you from insular thought patterns can improve your mental well-being. While you might find enjoying your usual hobbies a struggle as you deal with depression and anxiety, activities like art therapy may help you rediscover those passions. Other creative coping choices, such as mindful journaling, might help you understand your emotions at a given moment and help you deal with them instead of engaging in negative coping mechanisms, such as overeating.
If you are unsure where, to begin with art therapy or journaling, there are books and websites that can help you get started. Try to engage with your therapy every day and let your imagination guide you. Once you get started, you may find that you look forward to this activity each day.
4. Massage
There are different types of massage options, but most are designed to help you feel relaxed and relieve tension. A massage session may also allow you to focus on how you feel physically and give your mind a rest from the consistent anxiety you may deal with daily. Some different types of massages include deep tissue, shiatsu, and Swedish. The type of massage you choose will likely depend on the results you desire.
5. CBD Treatments
You may have heard about some of the positive benefits of Cannabidiol, or CBD, oil but have concerns about whether they contain THC, which is the ingredient in different types of cannabis that provides users with the sensation of a high. However, you can find CBD without THC at a variety of different sellers. There are also many different ways you can use this oil to help treat symptoms of depression and anxiety.
While CBD oil will not provide you with a high, it has been shown to decrease feelings of anxiety, especially in those cases where the source of the issue is not clear. You can use this oil during a massage, add it to your food, or take it as you would an oral medication. There are also different flavors available so you can add them to your favorite recipes and pair them with a variety of seasonings.
6. Meditation
Mediation is becoming more popular as a positive coping tool for those who deal with chronic physical and mental issues, as it may provide a variety of benefits. It is not difficult to learn and you can add music or other sounds to the process to personalize your experience. Meditation before bedtime can help you fall asleep faster and stay asleep longer and provide you with a better mental outlook for the next day.
The difficulties of living with mental disorders can feel overwhelming, especially if you want to avoid medications that may include harmful side effects. However, holistic treatments may help ease symptoms and, when paired with treatments such as therapy, could lead you down the path to better mental health.
To read more such articles on personal growth, inspirations and positivity, subscribe to our digital magazine at subscribe here
Comments