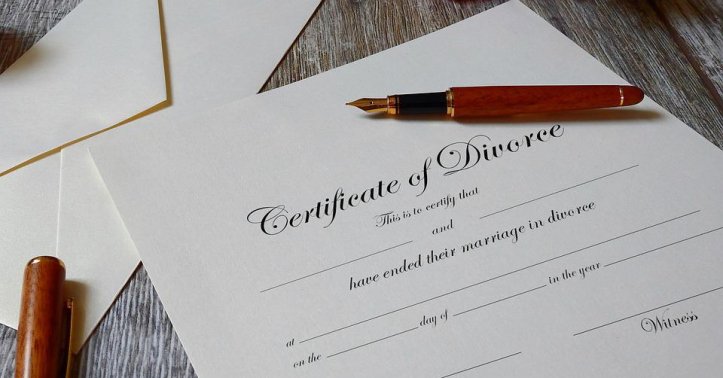 How to Move Forward After a Divorce
How to Move Forward After a Divorce
Divorce is not easy. However, if you tried to work things out, and you and your partner decided it's best to go separate ways, it's normal to feel sad or angry. But you also don't want to be stuck in that situation forever, so you need to help yourself find the strength to move on. The process of moving on is different for every person. Some may find it quicker to do, while others may take longer. No matter how slow the progress is, what's important is that you keep moving forward in the right direction, and you are getting better day by day. If you find yourself in this state, here are ways to help yourself move on after a divorce.
Let yourself grieve
The end of your marriage is also a kind of death, so you should let yourself grieve. It's normal to have a roller coaster of emotions, including sadness, loneliness, anger, frustration, and confusion. Be patient if things don't get better right away because, like any other wound, healing from a broken relationship may also take time. However, grieving would eventually lead to acceptance, and that's how you recover and move forward.
Take care of yourself
The divorce can be stressful and painful, and it could take a toll on your mind and body. Therefore, you must take extra care of yourself. It might be hard but do your best to eat healthily and take as much rest as possible. It's also the perfect time to focus on yourself, like having that makeover you always wanted. It will make you feel better, thus, helping you with the recovery process. Besides a healthy diet, exercise, and enough sleep, you may consider enhancements through surgery and other non-invasive treatments. Examples of these are Aqualyx injections, which are fat dissolving injections to tighten areas with persistent fats. Some of them are the chin, thighs, love handles, and tummy. They are effective and safe, and they do not require downtime.
Get support from loved ones
Surrounding yourself with people who love you and care for you is beneficial. Talking to them about what you feel and think can help release those emotions, which is vital in healing. Also, spending time with them will make you less lonely since you can feel that you are special and you are loved.
Get professional help
You may still feel those negative emotions even when you reach out to your loved ones. So do not hesitate to get help from professionals like psychotherapists. They can help you manage those emotions and become better in time. In addition, these specialists can guide you in finding ways to cope with problems, including divorce.
Avoid getting a rebound
Some people immediately jump into the dating scene and get into a relationship. However, if you know you are not yet fully healed from the divorce, it might not be a good idea since it would just hurt you and your new partner.
Going through a divorce can be painful, but know that you will get better in time with the help of your loved ones, a professional, and yourself.
To read more such articles on personal growth, inspirations and positivity, subscribe to our digital magazine at subscribe here
Comments