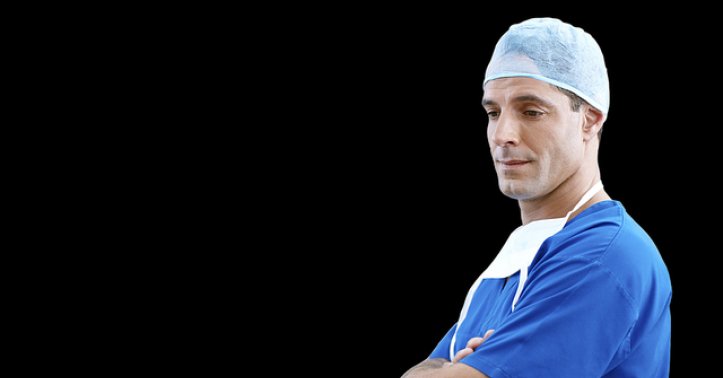 Computer Software Changing Medical Care
We live in a time of amazing technological breakthroughs. We have amazing things that we can do on our computers because of these tech advances. We can learn and communicate and it has changed how people interact with each other. Investors watch their NVIDIA earnings because of the graphics processing chip that is used for gaming and professional visualization. We also have amazing software that has made our lives so much easier in all areas of life.
We will discuss one example below of how software helps in the healthcare industry.
Defining Healthcare Software
Healthcare software is referring to:
knowledge-based
decision-support (added assistance)
feedback
guidance
There are different types of software blended together which all relate to health information software (technology). This is used in hospitals, medical offices, medications, notes from physicians, and for communication purposes. This software is invaluable in the modern medical care sector.
Healthcare Software: Changing Medical Care
Healthcare software continues to change medical care in unique ways. This software can provide valuable information to patients. The software plays a vital role in medical care in this modern era. It will track procedures as it uses efficient billing options that prove to lower the paper flow levels. This eases burdens for patients because all of their information is in the system.
Technology has greatly improved the entire healthcare field. Patients are provided with treatments that are much more accessible. It has opened up many doors in terms of research and exploration. Patient care has become safer and it tends to be more reliable with the computer software and innovative technology working together.
Medical Software: Changing Care
Medical software is not new, it has been updated on an ongoing basis in order to keep up with the modern technology age. In this modern time, the software has made paying for healthcare services convenient because individuals can pay right online. Patients can book their appointments online too which adds convenience in health care. The consumer health platform offers more streamlined and transparent experiences. This has ensured that healthcare is consumer-friendly. Health data and information and data can now be collected from several electronic sources:
administrative
financial
clinical
The medical software has included transparency in prices and all fees are visible. All payment distribution is managed automatically and a healthcare patient will only receive one bill for a combination of services. The software incorporates front desk applications and this provides patients with a check-in experience that is touchless. This enhances the tools on their personal devices and is especially useful during the current pandemic.
Patients can coordinate their own appointments through a digital experience. This can incorporate their caregivers (primary), any of the needed specialists, lab appointments, and any referring physicians. This has added organization in medical care.
Healthcare: Technology and Software
Digital technology and useful software continue to impact the way everyone receives their health care services. The following are some very clear examples:
a healthcare professional has the ability to retrieve patient information and data from any place
this improved access with medical information and data has ensured added accuracy in medical care
big data can be gathered quicker and this can be done from a broader range of sources. This enhances medical treatments
communication continues to be enhanced. Patients and providers have the ability to stay in touch and exchange information
easy access for all medical records
a patient can obtain needed information. Patients are now able to be more informed about medical treatments, care, and outcomes
the modern health apps allows for self-monitoring for patients. Patients can monitor their own progress and obtain any additional needed medical information
wearable mobile apps continue to advance medical care and treatments
Ongoing Transformation in Healthcare
Digital technology and all computer software are expected to continue transforming healthcare in the future. The equipment, in the medical field, has given doctors the opportunity to provide care that is more comprehensive. This has led to higher levels of quality in the lives of many. The equipment, in the medical field, has ensured that patients have more effective treatments because a physician can prescribe comprehensive care due to the ingenious advancements, apps, and technology.
Medical Software and Changes in Care
In this modern time, a patient can receive free services and free information with up-to-date medical software products. This saves on budgets and reduces paper waste. Good recommendations can be obtained with valuable software.
A patient in this modern age can receive medical advice and support from any place. The modern software allows for medical comparison in terms of treatment choices, professional options, and even fees and costs comparison. Individuals in need of medical services, now have a broader range of services and options to choose from with medical software and up-to-date technology. The positive changes have enhanced medical care in outstanding ways.
To read more such articles on personal growth, inspirations and positivity, subscribe to our digital magazine at subscribe here
Comments