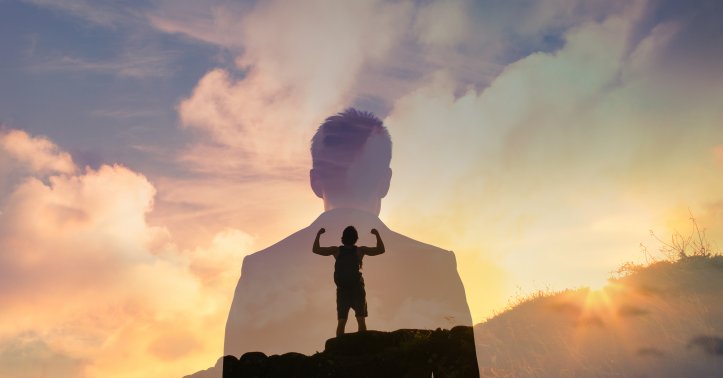 Combat all fears with the mantra of love
Love, love and more love is the antidote for all kinds of fears. This love also includes self love that is very often missing in the journey of our lives. Apart from personal love, faith is also love as it is a strong manifestation of divine love that we all have the benefit of eternally.
I remember a young girl in a local hospital in Mumbai who had a severe infection in her eye. The doctors had given up on her eyes even after the treatment they gave her and the medication she had to apply for a month while keeping it bandaged. She however was certain she would be able to see after a month as she had prayed ardently to her favourite deity, Lord Ganapathi whose immersion event was to be held after two months. "My prayers have always been answered. I told Lord Ganpathi that I wish to come to see the immersion without any bandage on my eye" she said. The doctors smiled but did not respond as they did not have the heart to discourage her. Everyone was amazed when she was proven right and went along with her friends for immersing her favourite deity, yes without a bandage on her eye.
We all have seen many such examples in our lives of people defying doctors and all naysayers when they have strong faith in the divine.
For fear, it is love, whether personal or to the divine that is the antidote.
Personal love
"Jab pyar kiya to darna kya?" loosely translated as "Why fear if you are in love?" are the lyrics of a famous Hindi film song. As we know, many romantic relationships go through many travails but when the love is strong, it remains solid and whatever the outcome may be, love triumphs over fear in the minds of the lovers.
In another context, I remember the terrible rains in Mumbai when slums were destroyed by the storms, however nothing deterred mothers taking care of their children facing all kinds of challenges. Some ran to the nearest building, some to the stations, some to the ashrams nearby carrying their children with them. When I asked one of them what they felt later, she replied, "My child is safe so I can say I am one of the fortunate mothers. Money after all will come and go but love for our children is what matters to me and all mothers".
There is one love many of us ignore to give importance to and that is one of loving ourselves.
Self love
In an era where there are all kinds of challenges in our lives, one does get stressed, anxious and therefore scared of many events in life. Exams, relationships and acceptance of all are usually the areas that make people most anxious and scared. "Remember, you need to love yourself before anything else loves you," my close friend who was a student of psychology used to tell all of us as a mantra of self love that she considered was a serious problem in the modern era.
If we love ourselves, we will consider all issues as mere challenges to face to become stronger individuals and never succumb to the poison of fear by facing it with courage and love affirming that we are safe and peaceful as mentioned by the well known healer, Louise Hayes.
By Jamuna Rangachari
To read more such articles on personal growth, inspirations and positivity, subscribe to our digital magazine at subscribe here
Comments