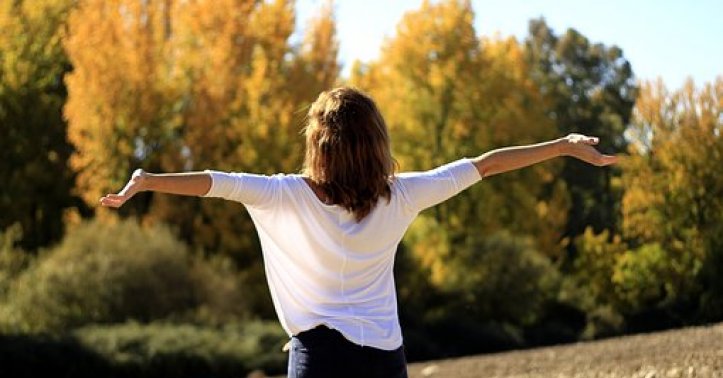 Five Ways To Strengthen Your Recovery When Going Through The Addiction Treatment Process
Five Ways To Strengthen Your Recovery When Going Through The Addiction Treatment Process
Recovery from addiction is a lifelong journey, and it requires a commitment to ongoing self-improvement and growth. While the initial steps of recovery are important, it is equally important to maintain and strengthen your recovery over time.
That, of course, isn't easy, and there will be plenty of bumps along the way, but it's how you get through those that count, maintaining sobriety and staying on track.
Here are five ways many people before have strengthened their recovery, and kept their own progress on track…
Develop a Strong Support System
One of the most important things you can do to strengthen your addiction recovery is to develop a strong support system. Surround yourself with people who support your recovery and who are committed to your success. This may include family members, friends, a sponsor, a therapist, or members of a recovery group. There are many benefits of addiction recovery meetings, and the main one is you'll have support when you need it, and plenty of advice from people who have been through exactly the same as you before.
Practice Self-Care
Self-care is an essential part of addiction recovery. This means taking care of yourself physically, emotionally, and spiritually. This may include eating a healthy diet, exercising regularly, getting enough sleep, and practicing mindfulness or meditation. It may also mean finding activities that bring you joy and fulfillment, such as hobbies or volunteering. By prioritizing self-care, you can build a foundation for a healthy, fulfilling life in recovery.
Set Realistic Goals
Setting realistic goals can help you stay motivated and focused in your recovery. It's important to set goals that are achievable and that align with your values and priorities. This may include goals related to your physical health, such as quitting smoking or reducing caffeine intake, or goals related to your personal or professional life, such as pursuing a new career or developing stronger relationships with loved ones. By setting realistic goals, you can create a sense of purpose and direction in your recovery.
Practice Mindfulness
Mindfulness is a powerful tool for strengthening addiction recovery. Mindfulness involves being present in the moment, without judgment or distraction. This can help you manage stress and reduce the risk of relapse. There are many different ways to practice mindfulness, including meditation, yoga, or simply taking a few deep breaths throughout the day. By incorporating mindfulness into your daily routine, you can improve your emotional well-being and reduce the risk of relapse.
Embrace a Positive Attitude
Finally, embracing a positive attitude can help you strengthen your addiction recovery. Recovery is not always easy, and there may be setbacks or challenges along the way. By approaching these obstacles with a positive attitude and a growth mindset, you can turn them into opportunities for learning and personal growth. Focus on the progress you have made, and celebrate your accomplishments along the way. By staying positive and optimistic, you can maintain your motivation and commitment to recovery.
To read more such articles on personal growth, inspirations and positivity, subscribe to our digital magazine at subscribe here
Comments