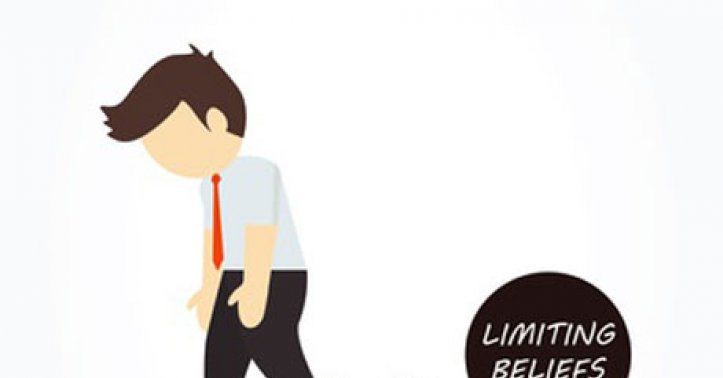 Are you Holding your Beliefs or are They Holding You?
Deep within man dwell those slumbering powers; powers that would astonish him, that he never dreamed of possessing; forces that would revolutionize his life if aroused and put into action.
- Orison Sweet Marden
One of the most essential truths to recognize is that you have incredible powers within you to achieve anything you have dreamed about. Whether it is mental, physical, emotional, or financial mastery you are seeking, you can absolutely have it all. You have the potential for a perfect life, this is certain.
Why then is mediocrity so common?
Why then are a majority of people living an average life, without much accomplishment, struggling to make the ends meet?
The story that stirs the soul
The story of well known American magician and stuntman Harry Houdini is quite apt to be mentioned here.
Harry Houdini made a name for himself by escaping from every imaginable confinement. He boasted that no jail cell could hold him. Time and again, he would be locked in a cell only to reappear minutes later. It worked every time, but one.
He accepted another invitation to demonstrate his skill. He entered the cell, wearing his street clothes, and the jail cell door shut. Once alone, he pulled a thin but strong piece of metal from his belt and began working the lock. But something was wrong. No matter how hard Houdini worked, he couldn't unlock the lock. For two hours he applied skill and experience to the lock but failed time and time again.
Two hours later he gave up in frustration.
The problem? The cell had never been locked. Houdini worked himself to near exhaustion trying to achieve what could be accomplished by simply pushing the door open. The only place the door was locked was in his mind.
The only limits on what we can accomplish in life are those that we create for ourselves in our minds.
Nobody can stop you, but you
Think about the current limitations in your life, the obstacles preventing you from attaining your dreams and that state of bliss that you so much desire.
You have interpreted each one of these circumstances to be a roadblock and negative element in your life when this is not the case. Accept the fact that we set our limitations in our minds.
"I am not smart enough to be the CEO"
"I am too young to write a book"
"I am too old to have a fitness goal"
"I don't have enough money to start a business"
...and so on.
These are the self-imposed limiting beliefs that hold you from living the life you desire and deserve. These are the imaginary lines that you keep on telling yourself again and again. Soon, your spirit will die and you will fulfill your negative prophecy.
People create circumstances and it's never the other way round.
So, stop being a prisoner to your past and be the architect of your future.
Every event happens in nature for a purpose.
Every problem, every failure is an opportunity to learn, evolve, and prepare you for higher achievement.
Every hardship prepares you for a better future.
This is possible only if you accept this fact that you can accept the situations in life with gratitude and see opportunities in every situation, no matter how challenging it appears initially.
Peak performers, as opposed to weak performers, have trained themselves to shape the events of their lives rather than being shaped by them.
The human mind has immeasurable and vast potentials that remain untapped in most people. Research says, even the best-conditioned thinkers use only 25% of their minds. What about the rest 75% then?
The human mind can perform miracles if properly used and conditioned for excellence. Still, most human minds remain uncultivated, unexplored, and unchallenged.
The good news is that the human mind is trainable. Excellence, thus, is a learnable skill.
All successful people have come to realize that your thoughts form your world. The past does not determine your future and a change towards personal excellence can happen in a blink of an eye, only if you are committed to raising your life to the highest level.
So, the immediate challenge that you need to take is to develop the habit of limitless thinking.
Exercise:
Awareness of your limitations is the first step in banishing them from your mind. Successful people are aware of their weaknesses as these are the weakest links in the chain and must be eliminated.
So sit down and identify on a sheet of paper all thoughts and thinking patterns that have held you back and limited you in the past.
Once identified, you have to deliberately replace them with the opposite empowering beliefs that fill you with energy, positivity, and vitality. The mind can hold only one thought in an instance.
This exercise will slowly and gradually replace your limiting beliefs with empowering ones. This would be one of your most significant steps towards self-mastery and the art of designing your own destiny.
To read more such articles on personal growth, inspirations and positivity, subscribe to our digital magazine at subscribe here
Comments